BY Jhonny Castro, pastor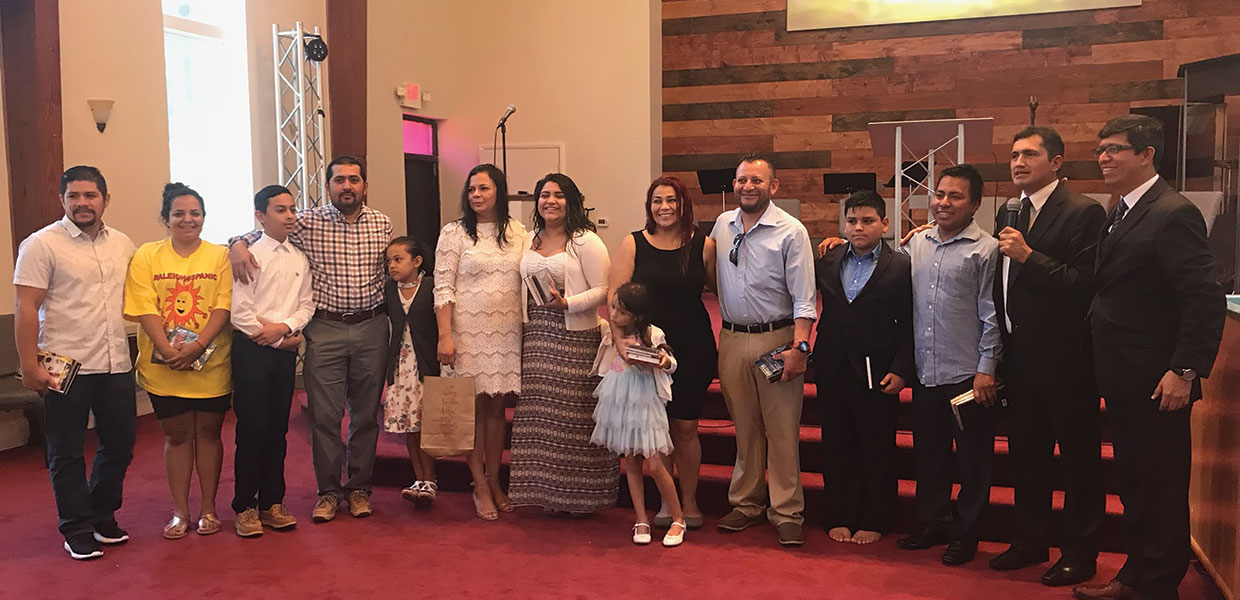 Contributed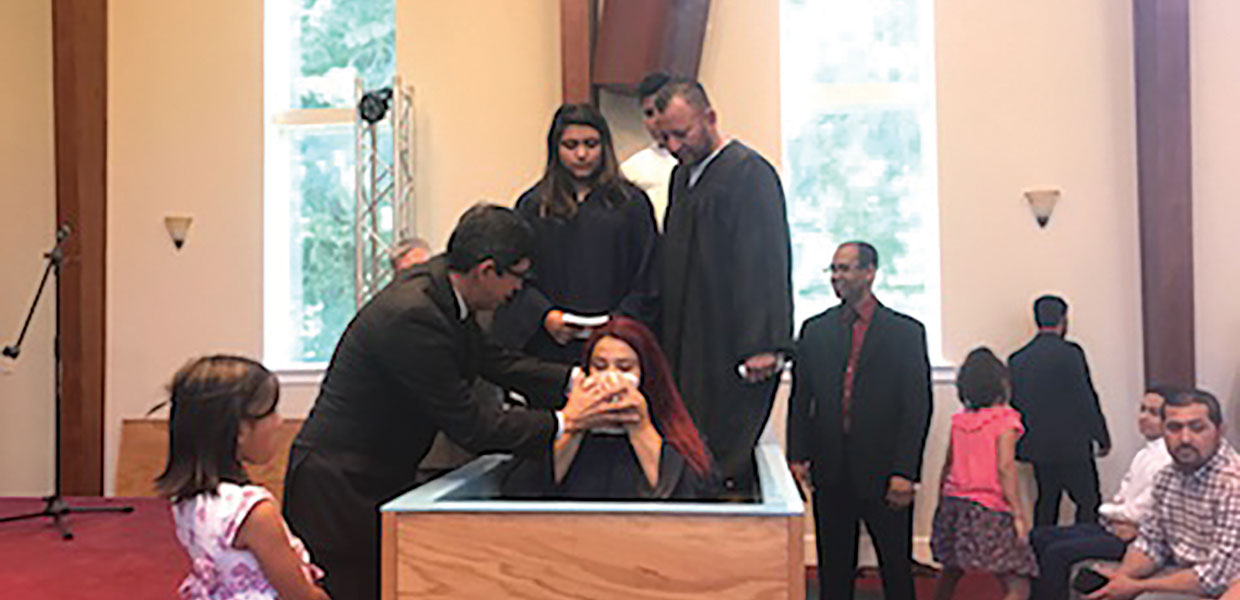 Contributed
Three entire families were baptized into the Hispanic Church in Raleigh, N.C., on July 14, 2018. Each of the 11 individuals who make up these three families have a beautiful story to tell. Their stories are connected to the grace of God and to a friendship that has transformed their lives, shared in the following account of how they came to know Jesus and give their lives to Him.
The church in Raleigh planned a project called More Women and Families Carrying Hope in December of 2017. This project included two very important elements. The first was prayer. They decided that every Monday for approximately 40 minutes they would join in a prayer meeting via teleconference at 5 a.m. One of the most important goals was to pray for their sisters and brothers in the church. Church members who were visiting women and families within their circle of friends, family, and acquaintances prayed with fervor that the Holy Spirit would transform the hearts of those they visited.
The second element involved a group of 20 missionary women from the local church. These missionaries organized themselves into pairs with the purpose of making a series of visits to their friends. Each of these women sent a special card or gift to a friend each week for three weeks via another pair of volunteers. When the gift arrived, the recipient was told that a secret friend was praying for them. That aroused curiosity and gratitude, and the desire to meet that kind, secret friend.
The revelations were made on the fourth week. There were hugs, and some shed tears of gratitude and joy. It was encouraging to see the power of prayer through the positive and extraordinary things which had happened in their lives. The women shared tea together, and an invitation to study the Bible was presented.
This two-fold project resulted in 34 people initiating Bible studies, with some already asking to be baptized. The project has brought rejoicing to the hearts of all those involved. Praying and visiting with these individuals has been a demonstration of Christ's love and kindness. The missionaries showed respect for their friends' beliefs, while also sharing with them how Jesus and His Word has improved their lives. This awakened a desire in these friends and families to have that same experience of faith in their own lives.
After the baptism of these new brothers and sisters, the church used a program of discipleship with small groups designed for the new members, to help them in their spiritual walk. The Hispanic Church in Raleigh will continue to pray, visit, and testify about the love of Christ.
Carolina | September 2018