BY Staff Writer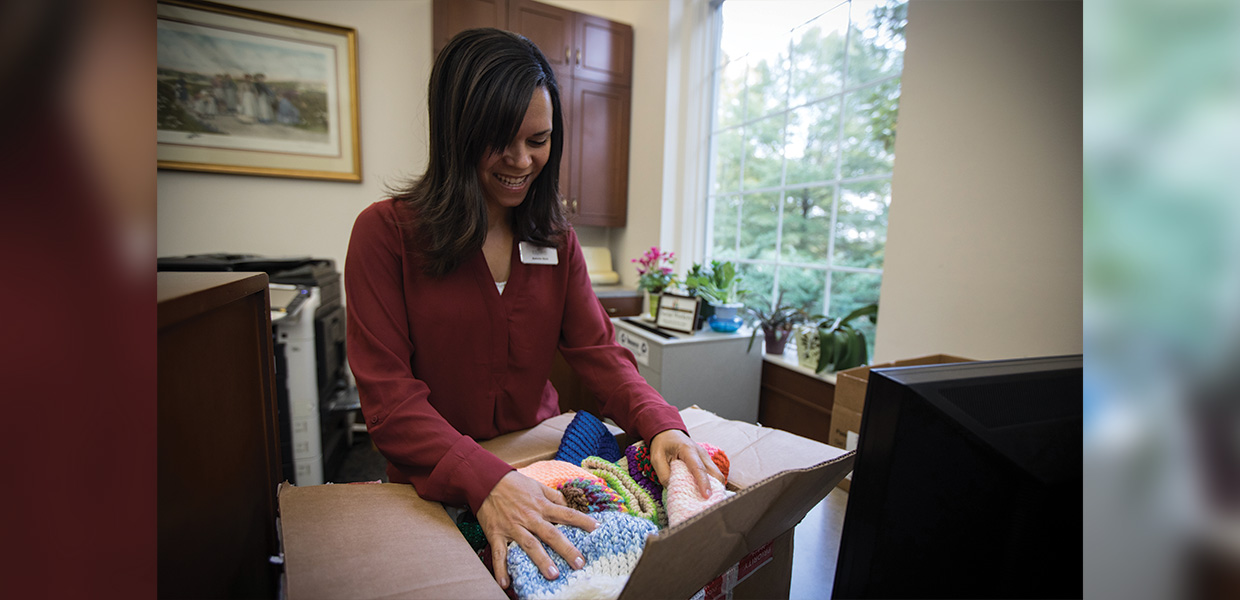 Annette Heck, associate professor, unpacks hand-knit hats from someone inspired by reading the Southern Tidings.
The March 2018 issue of the Southern Tidings included a story about Grasi Suarez-Benitez, a retired resident in the Florida Conference whose granddaughter, Annette Heck, is an associate professor of social work at Southern Adventist University. Suarez-Benitez had hand-knit more than 100 hats to be distributed to the homeless during Southern's annual day of service in January.
Reading this story in the Southern Tidings so inspired another Florida woman, B. Hamill, that this year she, too, spent hours hand-knitting hats for Southern's day of service. In the note that accompanied the box of hats, she said, "I enjoyed making them, and hope they will be a blessing to those who receive and wear them."
This thoughtful contribution, along with many others, will help make Southern's upcoming MLK Service Day on January 21, 2019, a success.
Southern Adventist University | December 2018