BY kenn dixon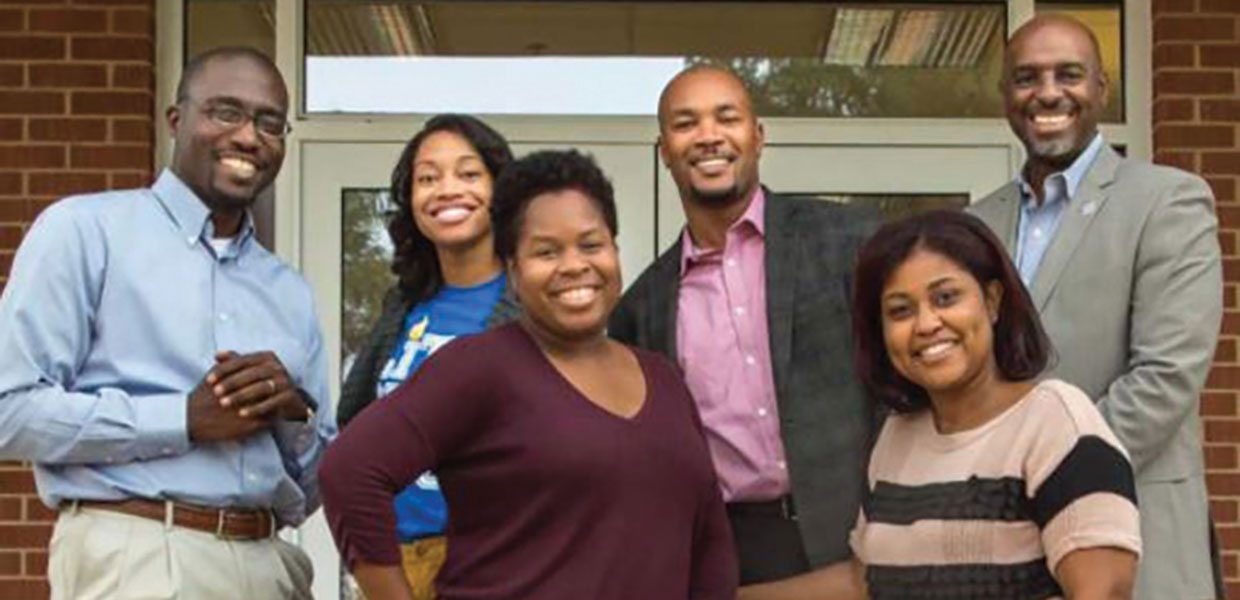 Regional conferences communication directors, Christopher Thompson (left), D.Min., Brittany Winkfield, Jenean Lendor, Paul Young, and LaTasha Hewitt; and Oakwood University director of integrated marketing and public relations, Kenn Dixon
One of Oakwood's values, collaboration, was exemplified when five of the nine regional conference communication directors convened for the first Regional Conference Communication Summit. Goals of the Summit were to …
Collaborate with the regional conference partners to share goals and visions of Oakwood University;
Create stronger partnerships and effective communication lines; and
Collaborate in telling the regional story, which includes the Oakwood story.
Along with the staff of the Integrated Marketing & Public Relations Department, which also includes the Oakwood University Broadcast Network, attendees included LaTasha Hewitt, Allegheny East Conference; Paul Young, Lake Region Conference; Jenean Lendor, Northeastern Conference; Christopher Thompson, Southeastern Conference; and Brittany Winkfield, Central States Conference.
Classroom visits with student interactions, open discussions on challenges and successes, sharing of missions of regional work, and how to focus on the future were some of the takeaways from the summit. There is a need to "recommunicate" and collaborate better, not only to the local conference constituents, but together to advance the regional mission that helps all. The group has plans shortly to include all of the regional partners who communicate directly with the success of the regional conferences.
Oakwood University | November 2017