By NELSON SILVA YOUTH/YOUNG ADULT ASSOCIATE DIRECTOR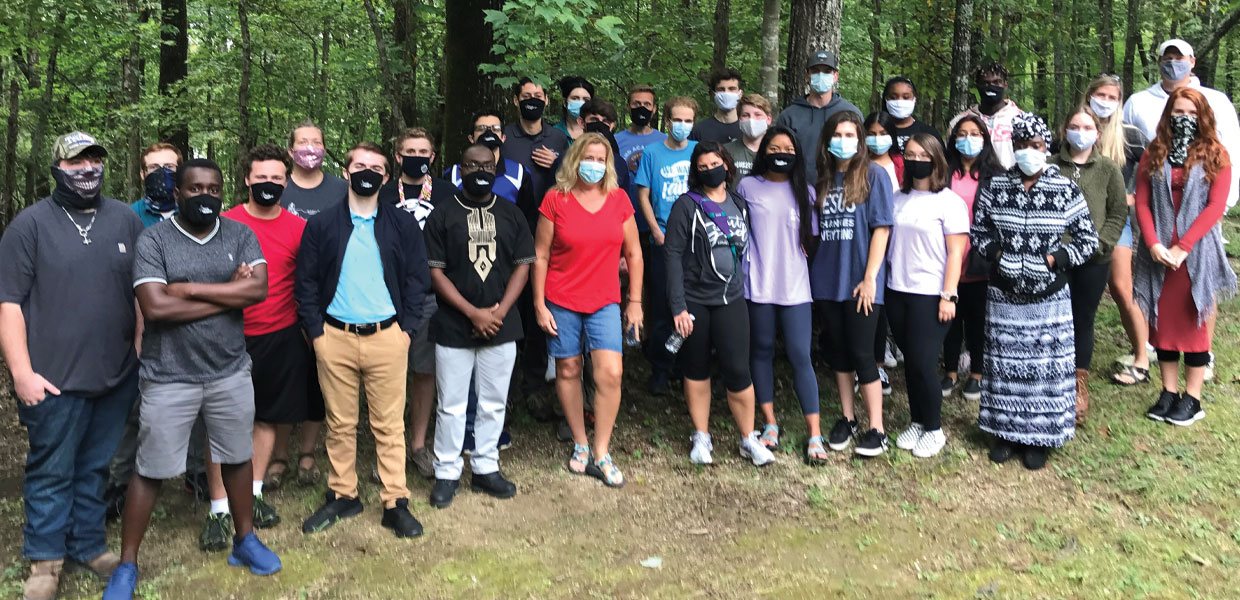 A group of more than 30 attended the day retreat at Fall Creek Falls.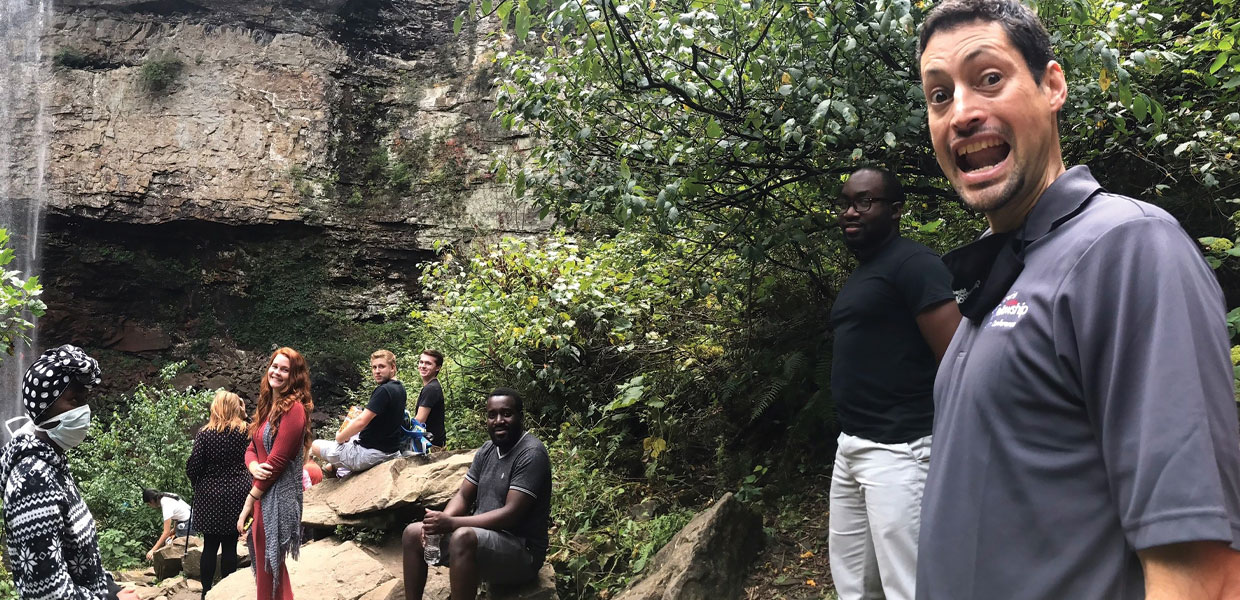 Gathering at the waterfalls
Youth ministry is about serving young people where they are. For a church, school, or conference, it may look different in each instance. Traditionally, the ministry effort would be put into a program, with the expectation of attracting youth. Youth leaders know that this approach is increasingly changing. Ministry happens where young people are.
That is the premise of Public Campus Ministry, "Going where young people gather." Many Adventist young people attend public institutions, including those who graduate from Adventist academies. Noticing that trend, the chaplains from Highland and Madison academies, in conjunction with the Kentucky- Tennessee Conference Youth Department, began pondering what could be done to help young people with this transition.
The first idea was to include the seniors in the annual retreat planned for students attending public campuses. However, the plans quickly crumbled when COVID-19 frustrated the retreat plans. Nonetheless, an idea for adapting surfaced: a day retreat at Fall Creek Falls. It would satisfy the COVID-19 protocols while also providing the setting for building relationships. Unexpectedly, a new vision arose: HIC+ Academies Edition.
On September 26, seniors from both academies were invited to join a day retreat with college student Adventist Christian Fellowship (ACF) leaders from Middle Tennessee State University and Vanderbilt. The result was a day in nature worshiping God and creating connections between student leaders of higher education and academy seniors.
The Sabbath morning program was led by Highland Academy (HA). Sam Schmidt, HA student, shared the spoken word. The Sabbath ended with a challenge from the college student leaders and Greg Taylor, pastor, for the high school seniors. The challenge was this: When you graduate, be sure to seek community by joining an ACF group or by creating one.
The idea of creating awareness of future challenges in higher education, paired with success stories of current higher education students, and of focusing on the importance of prioritizing spirituality now, became the beginning of a plan for supporting teenagers transitioning into emerging adulthood. Their emotional, physical, and intellectual development is important, and even more so is their spiritual development. Adventist education exists on the premise of ministering to the whole individual: body, mind, and spirit. This is the trademark of Adventist academies. This weekend retreat testified to the increasing efforts of schools and confer- ences to support the emerging adults be- yond their high school years.
Kentucky-Tennessee | November 2020