BY Mattie Duncan Tottress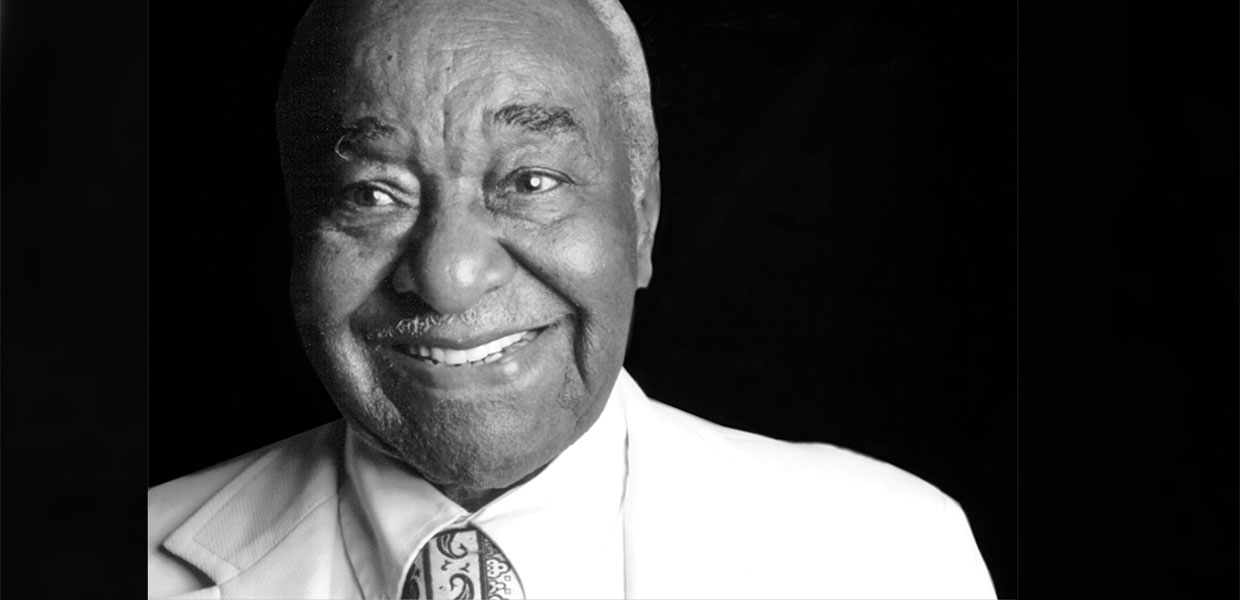 Richard E. Tottress, Ph.D.
Richard E. Tottress, Ph.D., has enjoyed 100 years of life, with 75 years of ministry all across the United States!
He has a rich heritage of ancestors. His grandfather, MayAndrew Melvin Tottress, was a businessman, veterinarian, farmer, and blacksmith, among other trades and businesses. He owned a 500-acre farm and was called "Mr. Tottress" by all. His grandmother, Sarah Swan Tottress, was a midwife and Sunday School teacher. His father, M. M. Tottress Jr., was a Baptist preacher and farmer. Character, integrity, and education were instilled into each generation of Tottresses, and especially Richard.
Richard Tottress has accomplished many things during his lifetime:
1917 — November 25, born in Newby, Okla., to Louisa Headspeth Tottress and MayAndrew Melvin Tottress Jr.
1937 — Graduated from the prestigious Lincoln High School in Bristow, Okla., where he excelled in all subjects. Won the oratorical contest, and was recognized by Langston College, where he attended after high school.
Moved to Madera, Calif., and then to Fresno, and later enrolled and graduated from Pacific Union College in Angwin, Calif. He was introduced to the Seventh-day Adventist message. Neil Wilson, former General Conference president, was a friend and colleague.
1943 — Graduated from Pacific Union College with a B.A. degree in theology. Became a pastoral intern and traveled throughout California, and then many cities in Texas. Became a civilian military chaplain at Camp Barkley in Abilene, Tex.
1955 — His B.A. thesis, "Heaven's Entrance Requirements for Races in Consideration for Races," was copyrighted and set for publication in 1955, while he was living and pastoring in Charleston, S.C.
1957 — Heaven's Entrance Requirement for Races in Consideration for Races was then a book, and requested to be used for students in the library at Pacific Union College by his former professor, W. R. French. Later, there was a digital version produced and housed at the University of California in the Davis Library.
Wilmington, N.C., is where he began his broadcasting entitled, Your Bible Speaks.
1963 — Called to Oakwood College (now Oakwood University) as pastor, dean of men, and professor of history and Bible. Became the first chaplain for the college. He was instrumental in getting the Oakwood College radio station started. He wrote for government grants to get guy-wires to set it up at Oakwood.
Tottress contracted with the local station WEUP to continue his broadcast of Your Bible Speaks, which was broadcast every week. He was well accepted as he spoke during the week, and had many ministers of different denominations interested in the Seventh-day Adventist message.
1965 — Oakwood Church building fund was started by Tottress, and the money was guarded to not be spent for anything else but God's church, until the fulfillment of the building of the church structure was completed.
1977 — Grand opening of Oakwood College Church. Richard Tottress and Eric C. Ward, co-pastors and former suitemates at Pacific Union College, cut the ribbon on Sabbath, September 3, 1977.
1979 — Moved to Atlanta, Ga., and organized the College Park Church, which is now the Mt. Olive Church. Started and continued Your Bible Speaks radio broadcast. Called to serve as Berean's co-pastor.
1981 — Received his master's and Ph.D. from Beverly Hills University, which is now the University of Los Angeles.
Tottress has numerous awards, has written six books, had thousands of prose and poetry poems published and unpublished, and is a National Board member of March of Dimes.
2015 — Andrews University in Berrien Springs, Mich., has cataloged 11 entries into the Ellen G. White Adventist Research Center of Tottress' books, sermons, and other documented materials worthy of archiving, presented to James Ford, associate director, by Tottress' niece, Timetta Wilson. These materials can be located on the internet: digital James White Library catalog.
2016 — Emeritus ministerial credentials were presented by the Southern Union of Seventh-day Adventists, as an ordained minister and certified to pastor anywhere in the world.
2017 — On November 25, Richard E. Tottress celebrated his 100th birthday!
Tottress is married to Mattie Duncan Tottress, who is a retired high school administrator. She was a highly rated administrator who has trained many teachers.
These are just a few glimpses into the history of a humble man of God.
South Atlantic | February 2018