Melanie Troxell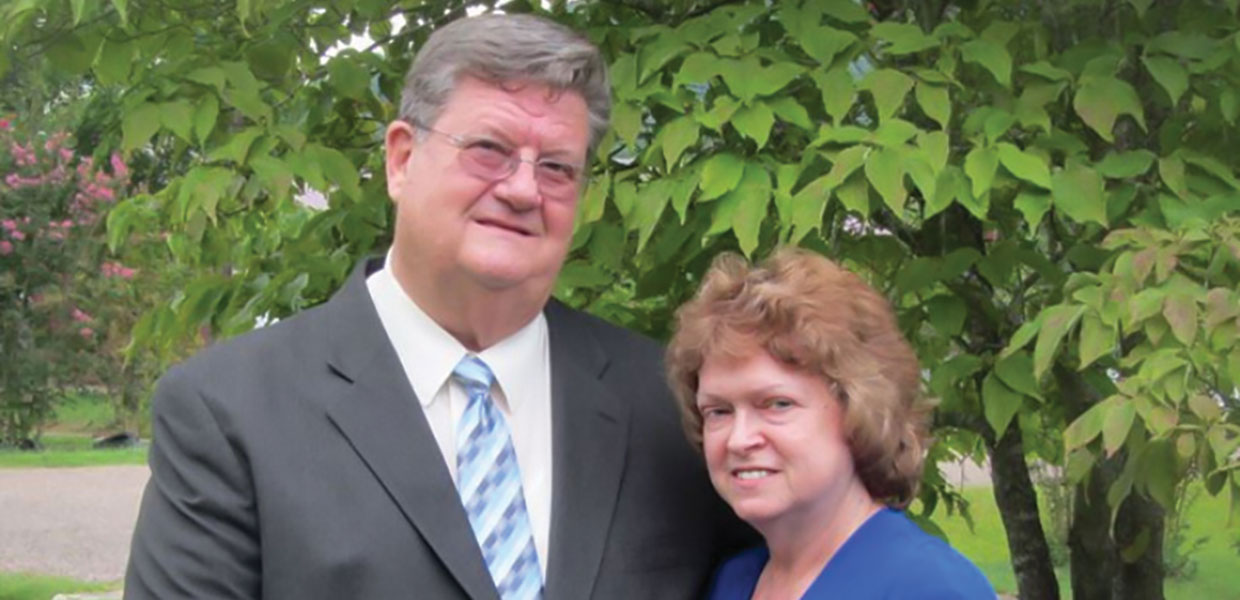 Rick Blythe poses with his wife and ministry partner, Ginger.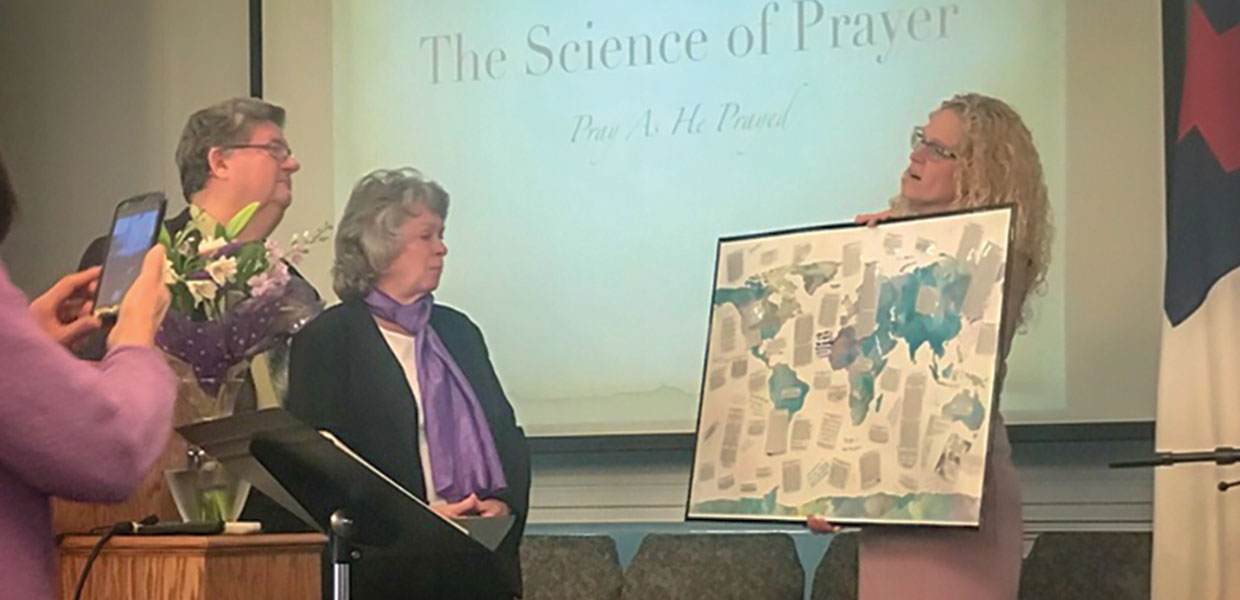 Melanie Troxell, daughter of Rick and Ginger Blythe, presents them with a map of heartfelt congratulations from friends around the world.
Rick Blythe was born Donald Richard "Ricky" Blythe in 1951. When just a tiny baby, his little country grandmother prophesied over him that he would one day be a minister of the Gospel. He was raised by a cruelly abusive father and a kind and godly mother, with five younger siblings. When he was just 17, he left home to join the Navy and make a better life for himself. During his early years as a Navy electronic technician, he met and married his lifelong love and best friend, Ginger Fitzpatrick. He didn't know at the time that she would be a powerful instrument to bring him to God.
While stationed in San Diego, Calif., and then in Guam, Micronesia, the Blythes were introduced to the Seventh-day Adventist message, joined the Church, and then decided to enter the ministry. They headed to Southern Missionary College (now Southern Adventist University) in Collegedale, Tenn., where he studied to be a pastor, and she worked three jobs and cared for a toddler and a new baby. They were privileged to help plant a church, which planted a seed in their hearts — a burning desire to see a Seventh-day Adventist church in their hometown of Piedmont, Ala.
The Blythes and their three girls ministered in Marion, Evansville, and Bloomington, Ind.; Birmingham, Ala.; Majuro, Marshall Islands; and then back to Evansville, to work as an Adventist nursing home chaplain and plant another church. Their dream was finally realized when they moved back to Piedmont, and with a team that became lifelong friends, started a lovely Seventh-day Adventist church to shine as a light in their favorite little corner of the world!
As of January 2018, they have retired after 40 years of full-time service. They still spend their days serving and loving the people around them, and enjoying their children and grandchildren.
Gulf States | April 2018