BY HELEN KELLY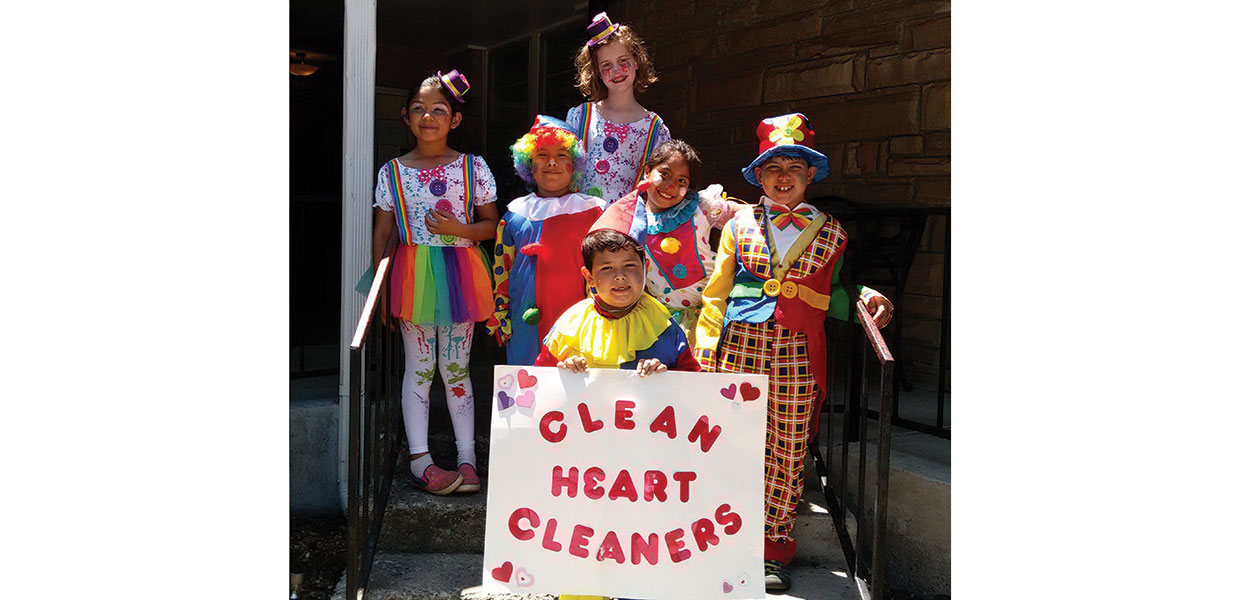 Students dressed as clowns.
Seventh-grader, Cozette Cassidy's, 3-dimensional titled, Rain, depicts rain drops of broken glass falling from the clouds.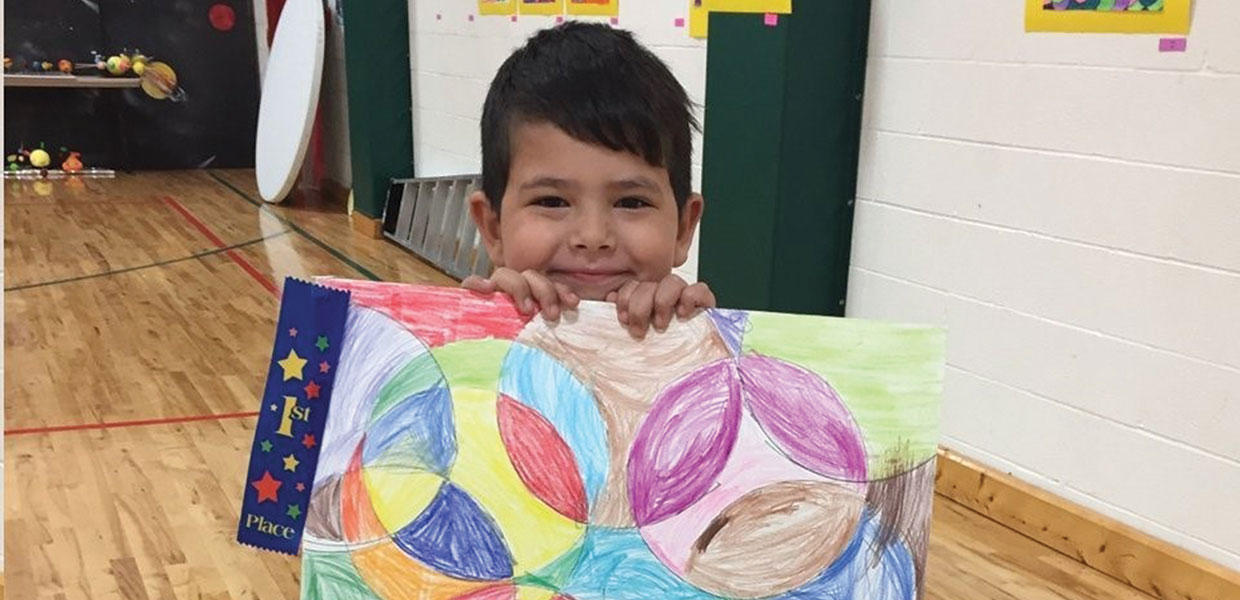 First grader, Antonio Mendoza's, creation demonstrates an abstract using circles of the same size.
Students at Ridgetop Adventist Elementary School participated in a spring art exhibit. The budding artists are taught by Linda Raines, a local artist. Two of the award-winners are shown.
Several students from Crystal Carney's primary grades brought cheer to the residents at Ridgetop Haven Nursing Home. Dressed in clown costumes, the students performed a skit meant to bring joy, laughter, and inspiration to their audience. The students also made cards for the residents.
Kentucky-Tennessee | July 2017