BY HELEN KELLY, BRAHIANA CHINGO, AND MICHELLE LAM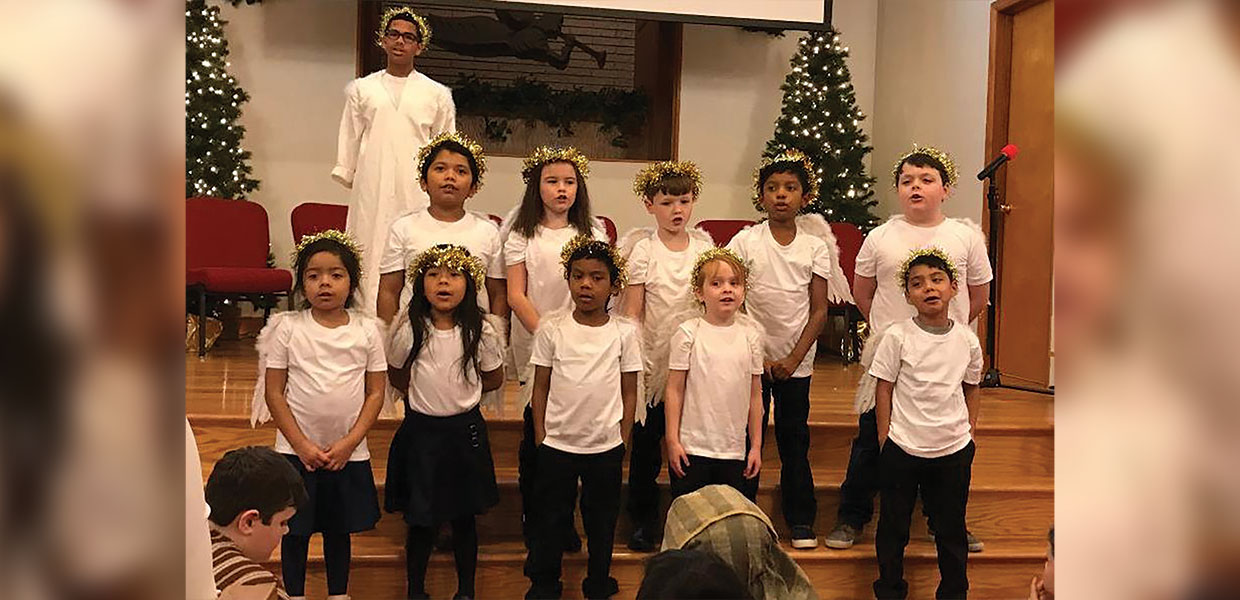 Pictured are Alison Martinez (left), Marisol Guzman, Abdiel Chingo, Skylar Ramsey, Eduardo Morales, Darius Andino (second row, left), Daniel Martinez, Mia Smith, Marri Raines, Caleb Chingo, and Noah Nelson.
Ridgetop Adventist Elementary School (RAES) held their annual Christmas program this past December 2019, during the Sabbath worship service. The students worked hard in the weeks leading up to the program to learn their different parts. During the program a skit about the birth of Jesus was presented, the chime choir performed beautiful music, and the students sang some of their favorite Christmas carols. The church members, as well as people from the community, were there to support the school, and expressed that they were touched and blessed when the students brought the nativity scene to life.
The blessings did not stop there. The following week, the group traveled to the local nursing home. There were smiles and laughter as the students brought a little Christmas joy to the residents.
God calls all to be beacons of light in this world. In Matthew 5:14-16, He says, "You are the light of the world. A city set on the hill cannot be hidden; nor does anyone light a lamp and put it under a basket, but on the lampstand and it gives light to all who are in the house. Let your light shine before men in such a way that they may see your good works and glorify your Father who is in Heaven." That is what the students and teachers like to do at RAES. They like to shine the light of Jesus as much as they can. They give glory and praise to God, knowing this was only possible through Him, and they invite you to watch how He continues to use RAES going forward.
Kentucky-Tennessee | April 2020