BY ROCKY DAVIS Publishing Director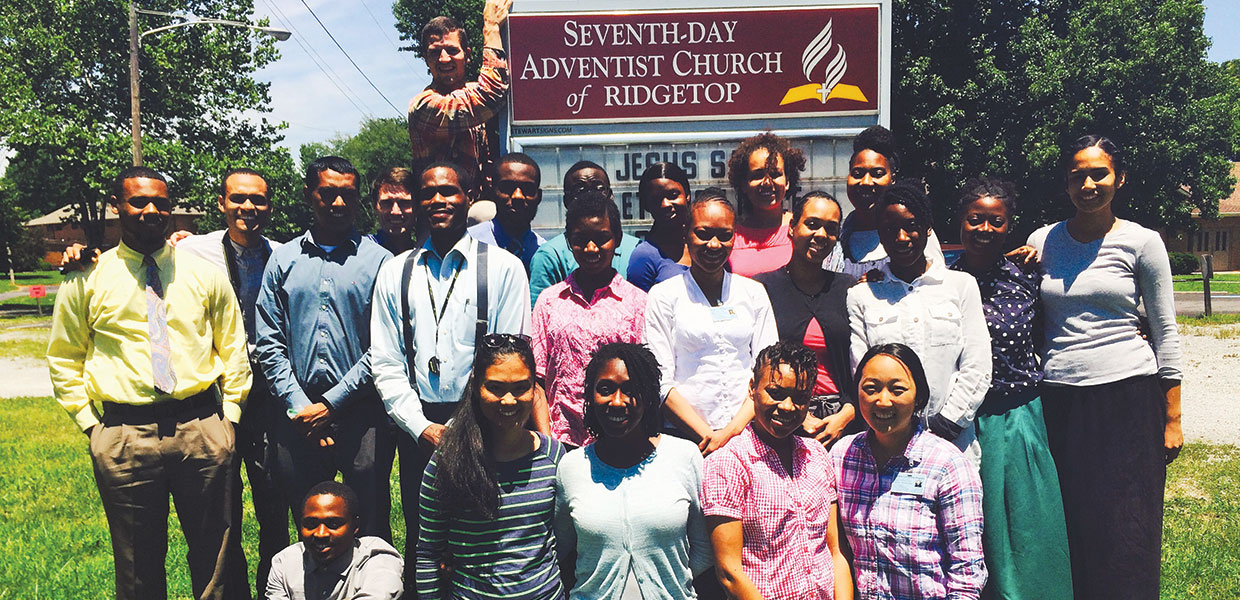 The Ridgetop Church was in full evangelistic mode this past summer. In an effort to work with Roger Hernandez and the SALT field school for the 2018 evangelistic outreach, the church hosted nearly 30 student MagaBook canvassers and a Bible worker to work closely with the pastor, William Little, and the members. These young literature evangelists diligently worked the small towns around the church, and then expanded into the greater Nashville, Tenn., area, generating hundreds of Bible study and health-related interests. Thousands of truth-filled books like The Great Controversy, as well as health-related MagaBooks, were distributed. Tens of thousands of GLOW tracts and free Bible study enrollments were given out, and it was commonplace to observe students praying with people in the doors of their homes. Every Sabbath the Ridgetop Church, as well as local sister churches, were blessed by the testimonies and special music given by these young people.
This experience is a healthy reminder of the observation made by Ellen White many years ago: "With such an army of workers as our youth, rightly trained, might furnish, how soon the message of a crucified, risen, and soon-coming Saviour might be carried to the whole world," Education, page 271.
Kentucky-Tennessee | October 2017