BY HELEN KELLY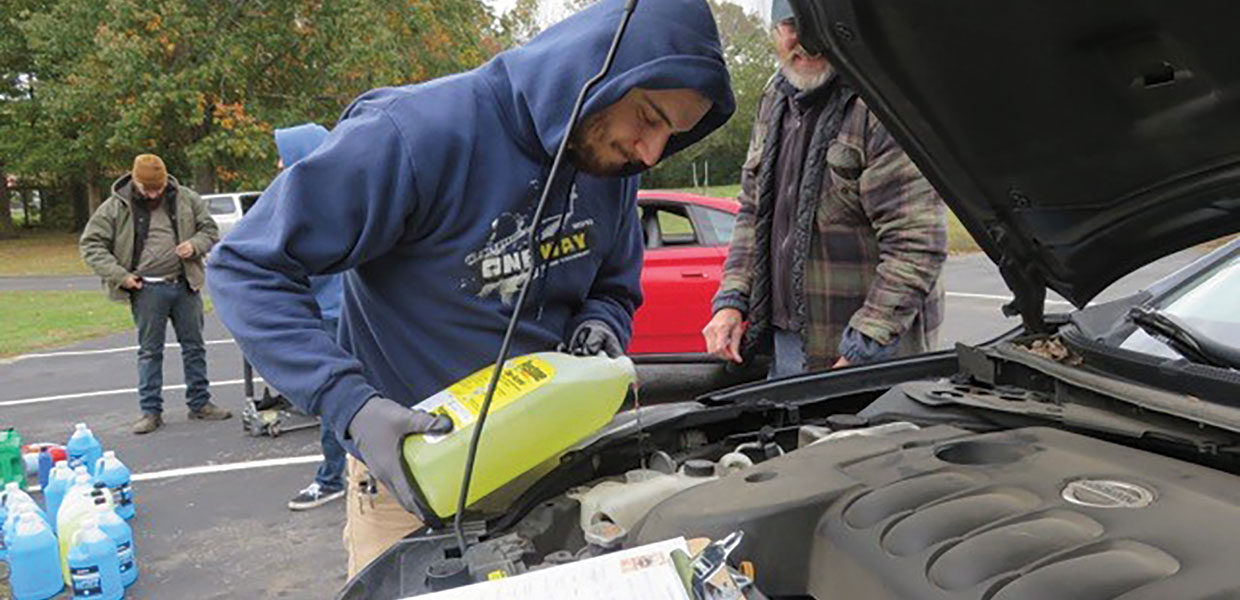 David Garner gets a car ready for winter.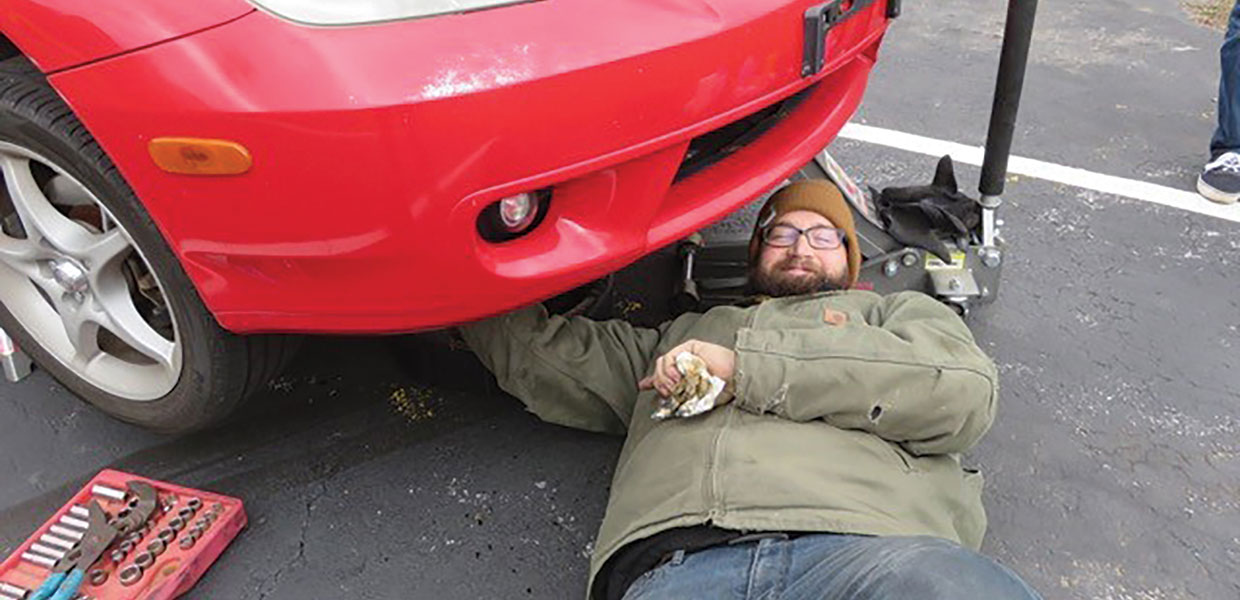 Alex Bridges knows that some jobs require looking under the car.
William Little, pastor of the Ridgetop, Tenn., Church, recently posed a question to the church family: "If the Ridgetop Church closed its door and all the members moved away, would anyone in our community notice?"
The Ridgetop Church, just north of Nashville, wants to make a difference by reaching out to their community. Projects include welcome bags delivered to town newcomers; a Signs box beside the only grocery store; Your Story Hour on a local radio station; nursing home visitation; and, at the annual Christmas parade, several church members serve hot chocolate and cookies.
The Community Services Center is listed in the local shopper as a place for families in need of food and clothes. In 2017, the Pathfinder club, the Ridgerunners, collected about 2,000 food items which were given to the Community Service Center, and the club sponsored both 5K run-walks through town and chili cook-offs. They also have scheduled times to pick up trash on Highway 41, which runs through Ridgetop.
The annual Vacation Bible School offers child evangelism, as does the pre-K to eighth-grade church school. According to principal Aaron Raines, 21 percent of the students are not from Adventist families.
Recently, the church sponsored a CAR-nival. The well-advertised free service focused on single mothers. Their cars received a free oil change, and other fluids and tires were checked. Things provided at the school gym for the children included a bounce house, face painting, games, cotton candy, veggie corn dogs, hot chocolate, and gift bags.
One mother drove more than an hour to come, and said, "I just started to cry when I saw your advertisement in the Bargain Browser (a weekly community paper). This is something I really need right now. It's amazing that your church is doing something like this. It has completely made my day!" Another mom told the men that she was very thankful for what they were doing. She bought her used car two years ago, and she had never had her oil changed.
If your church door closed and all the members moved away, would anyone in your community notice?
Kentucky-Tennessee | March 2018