BY David Luttrell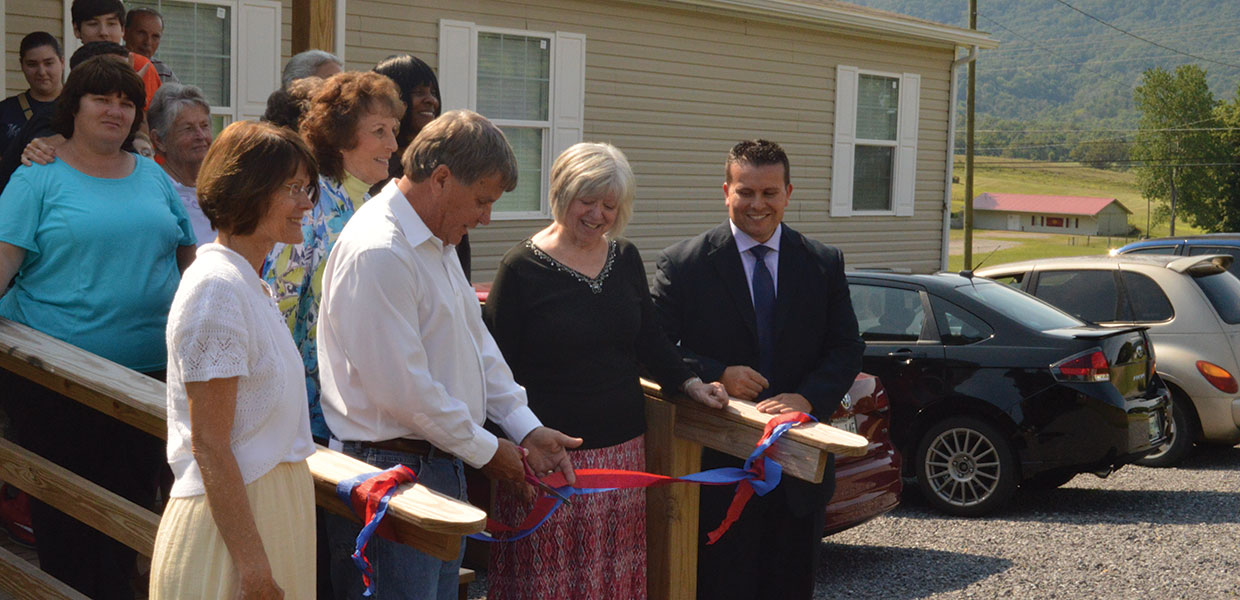 Cutting the ribbon at the Open House for the Lighthouse Community Center in Rogersville, Tenn., are Gaylene Taylor (left), assistant; Melville Bailey, county mayor; Judy Reginaldi, director; and Jason Wheeler, Rogersville Church pastor.
Photo submitted by David Luttrell
The Lighthouse Community Center in Rogersville, Tenn., celebrated its Open House on Sunday, August 6, 2017. More than a year ago, the Rogersville Church members purchased a double-wide mobile home with about 2,000 square feet. It has a spacious kitchen and living area with seating for training and workshops, as well as an office, rooms to store donations, and a thrift store. Many from the community attended and enjoyed an inspiring concert by Seth Weidemann on violin and Glenda Dale on piano. The Lighthouse Community Center is an extension of the Rogersville Church, and serves Hawkins County by providing food and clothes to those in need, whether it be from a burned-out home, job loss, or other unfortunate life events.
Open House attendees enjoyed refreshments, and learned about future classes, including diabetes recovery, healing herbs, cooking, hydrotherapy, and family/relationships.
The need for the Lighthouse Community Center began in 1977, when a disastrous flood hit the Sneedville area. The Clinch River overflowed its banks 30 feet above flood stage. In response, the local Adventist churches in Greeneville, Morristown, and Rogersville join in assisting the Red Cross and the Conference. In the late 1980s, a mobile home located near the church became the official beginnings of Lighthouse. Today, the Lighthouse Community Center's ministry continues to grow and be an effective outreach to the area.
Georgia-Cumberland | October 2017