by Kindsey Calvert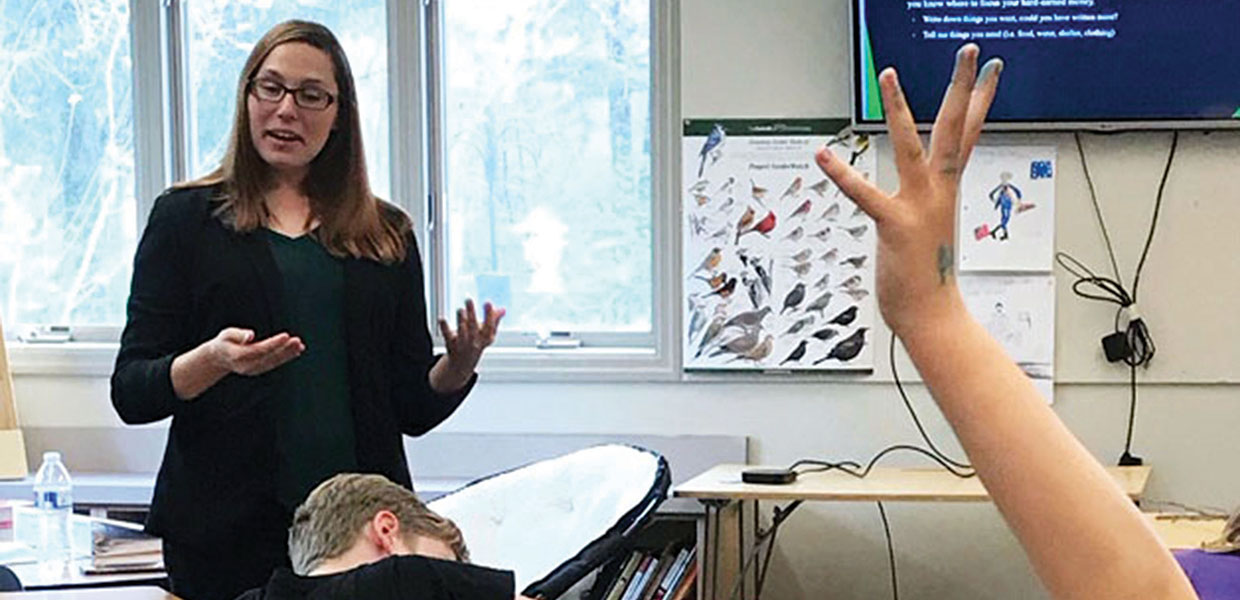 Stephanie Pyke, senior case manager for the Samaritan Center in Ooltewah, Tenn., offers financial education to students through a pilot program.
Submitted by: Kindsey Calvert
The board of directors for the Samaritan Center thrift store and donation center in Ooltewah, Tenn., recently approved funding for a one-year pilot program to teach financial planning skills to grade school students.
This program, titled the Fin Lit Project (FLP), will be directed by the Samaritan Center's senior case manager, Stephanie Pyke. Since 2015, Pyke has been offering financial literacy classes in area elementary schools, and hopes the new FLP will provide education for students, as well as help parents and teachers to understand what the Samaritan Center offers.
Pyke's goal is to present a 45-minute to one-hour class once a semester in local elementary and/or middle schools. The frequency of her visits will be at the discretion of teachers. In her presentation, she will provide packets highlighting local resources for those in need for students to take home.
"I have a passion for this project because I've seen how needed it is," said Pyke. "I continually hear from parents, teachers, my interns, and volunteers, bankers, and community members how much they wish a program like this, focusing on financial literacy, existed."
Pyke's interest in teaching financial literacy grew out of what she experienced as a case manager for the Samaritan Center: "My clients' issues, time and again, came down to a common root issue," Pyke says. "They lacked proper financial education."
With that thought in mind, she volunteered as an instructor for Who Wants to Be a Millionaire, an interactive money management program for 11th-graders. She then focused on helping elementary and middle school students by adapting classwork prepared by the Council for Economic Education to their level.
This past summer Pyke developed Money Lit, a five-week summer camp where third- through sixth-graders learned financial literacy in a fun, interactive environment. With the continued support of the Samaritan Center's many donors, they are able to pursue their goal to provide "Help for Today, and Hope for Tomorrow."
Georgia-Cumberland | January 2020