By BY Anna Estep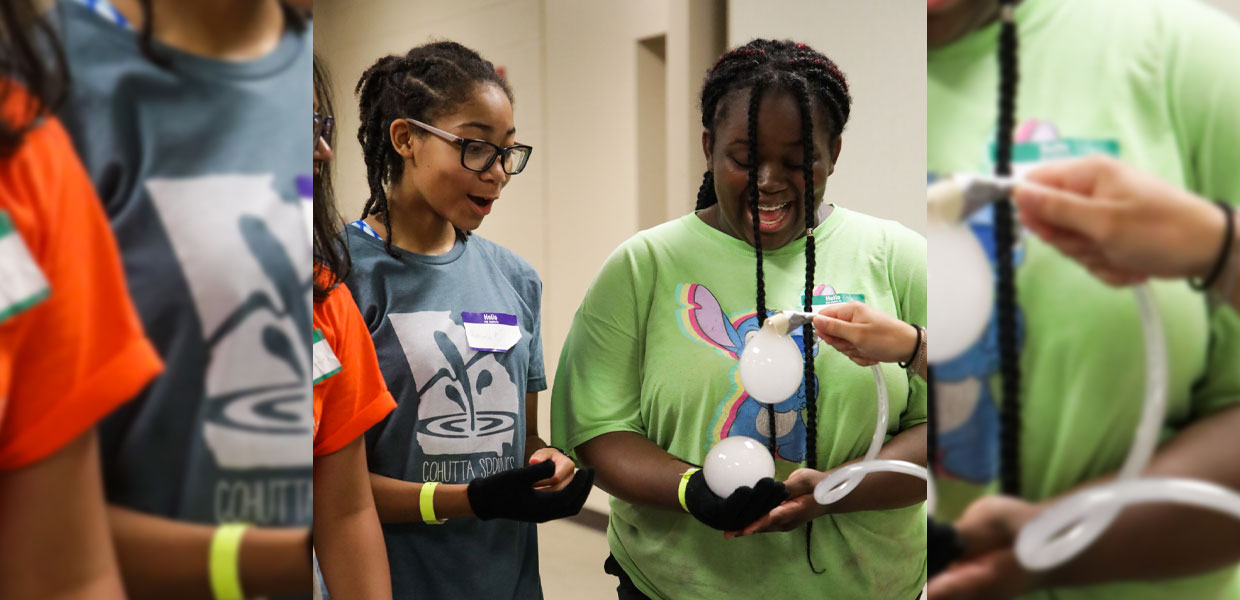 One of the experiments campers participated in as part of the Super Science activity at summer camp, was making fog bubbles. The hands-on experiments provided participants not only with moments of being awe struck, but also with opportunities to draw object lessons about God.
This summer, the Georgia-Cumberland Conference Education Department partnered with Cohutta Springs Youth Camp to create a new, science-based educational activity for afternoon rotations at summer camp. The program's focus allowed campers to draw object lessons about God from science experiments like milk kaleidoscopes, fog bubbles, sun-print paper, and more. The program was facilitated by Anna Estep, a junior elementary-education major at Southern Adventist University, who was assisted by Kim Thompson, associate superintendent for the Conference Education Department, and Jonathan Montes, pastor and CSYC director.
The majority of the campers who went through the "Super Science" afternoon rotation were eager to participate and very engaged in the activities. Some of the junior and teen campers even delved into several advanced scientific and spiritual topics during the debrief time that followed each experiment. The feedback that campers gave was very encouraging. During Junior II Camp, one young man said, "I'm not a fan of science in school, but Super Science is my favorite afternoon activity! I wish there could be more 'camp science' in school." Estep said she was "a bit uncertain about how the campers would receive something so educational (and potentially 'boring') as a camp activity, but the majority of the campers who came through the afternoon rotation seemed to genuinely enjoy the science experiments."
Overall, the first summer including Super Science as an attraction at Cohutta was a huge success. Campers and staff alike shared nothing but positive feedback, and all those involved in the planning and executing felt that the endeavor was an exciting achievement. Because this summer's science activity was so well-received, there are plans in the making to bring Super Science back to Cohutta next summer. It is the hope and prayer of all involved that campers will continue to grow academically and spiritually through this educational camp activity.
Georgia-Cumberland | November 2021