Nanette Rodgers crosses the finish line of the 2023 Celebration Half Marathon in Celebration, Fla.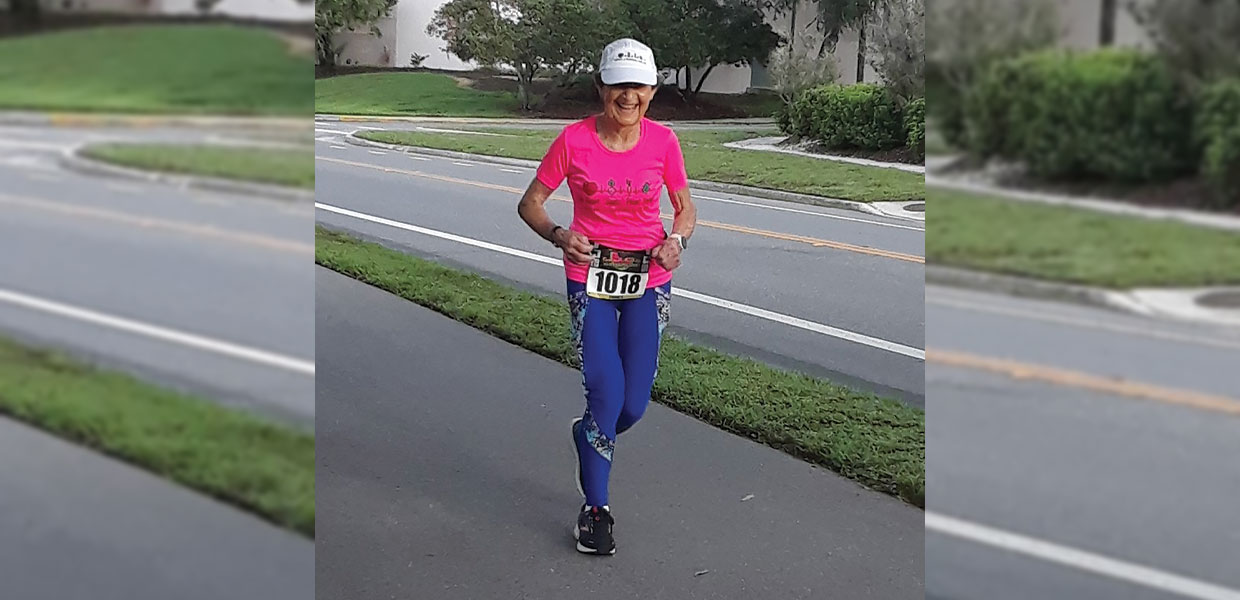 Nanette Rodgers ran the Lakeland Runners Club Summer Sunrise 5K June 2022.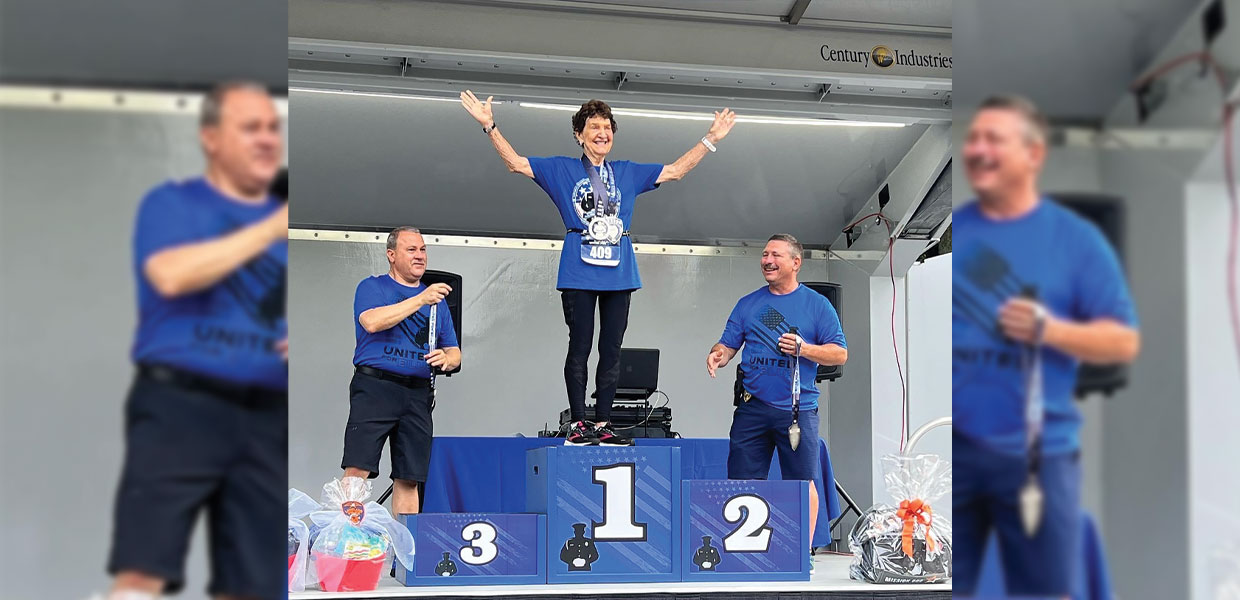 Nanette Rodgers had a very active lifestyle before she underwent surgery.
Last fall when Nanette Rodgers, an 87-year-old woman from Winter Haven, Fla., underwent open heart surgery, she knew she wanted to be able to continue living an active lifestyle even after the procedure. Rodgers also knew that she would want to share her success with the AdventHealth cardiovascular team who helped make her dream become a reality.
Just a few months after her surgery, she visited with Kevin D. Accola, M.D., board-certified cardiothoracic surgeon, to recognize his contribution to her ongoing vitality. Rodgers honored Accola with the gift of her 2023 Celebration Half Marathon finisher's medal, a race where Rodgers also took home the top prize for her age group. "I had planned this moment for seven months," said Rodgers.
On behalf of his team, Accola accepted Rodgers' medal and noted its significance to their commitment to their patients. "When she reached her arms out and put this [medal] around my neck, my heart jumped," said Accola. "It was a touching moment because any time we see a patient come back after surgery, particularly major surgery, it's always so endearing to the entire team. Their enthusiasm levels go up. They are inspired by her – not only with her outlook, but with her enthusiasm to not only run another mile but live another day. When I grow up, I definitely want to be like her."
"I wanted to come in here today to do something special," said Rodgers. "My life has changed. I wouldn't be here today without those nurses, without the people who were a part of my hospital experience as well as continuing the hospital experience."
Rodgers credits her enthusiasm and zest for life to her commitment to living well. She maintains strong relationships with her AdventHealth care team, which also includes Anil Kumar, M.D., and Ahmed Masood, M.D., who have also received race medals from Rodgers.
Rodgers has set a goal to run the Kona Marathon in Hawaii to celebrate her 90th birthday.
This story was captured through AdventHealth TV, AdventHealth's internal newscast created for its central Florida team members.
AdventHealth | May 2023