BY Branderly Maliwa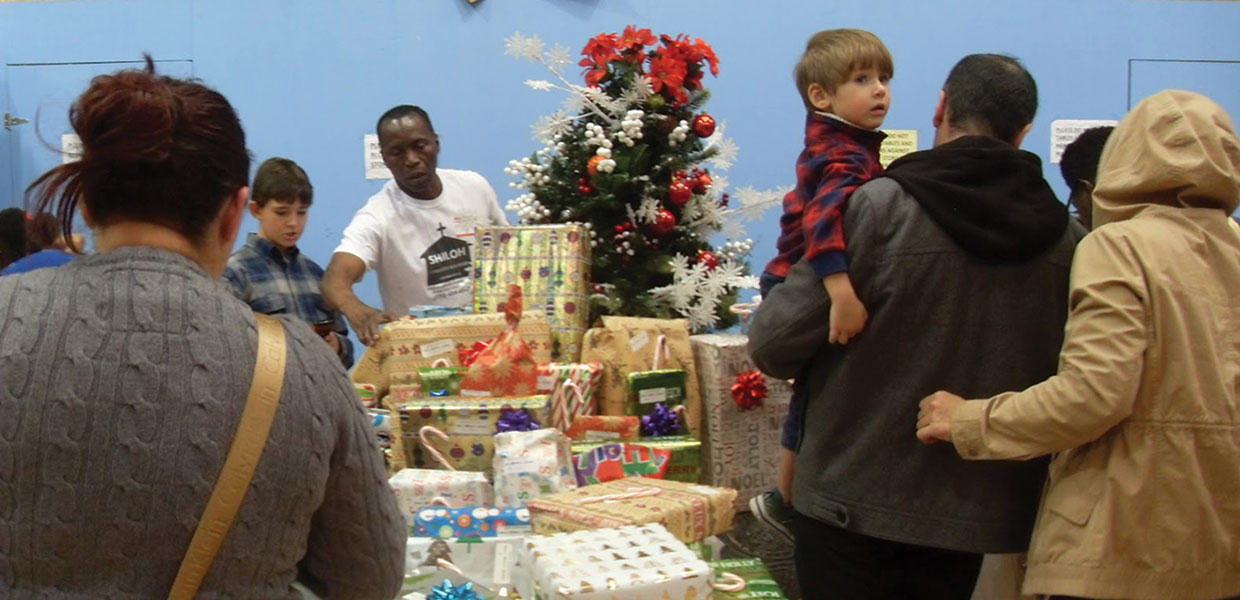 Shiloh Church members came together to provide Christmas gifts and a hot meal for individuals in their surrounding communities.
Shiloh Church members in Smyrna, Ga., held their second annual Christmas party for the community, December 2018.
Preparations for the event began some months earlier. Members went door to door leaving door hangers at the homes of the communities surrounding the church; they were also distributed to those who come to the weekly food pantry.
Children's gifts were donated by church members, and the volunteers from the Shiloh Cares ministry wrapped and labelled each gift. Approximately 100 individuals, adults and children, attended the event from the surrounding community. Harold Thomas, Shiloh's pastor, was present to express his appreciation for the Shiloh Cares ministry.
The Christmas party began at 9 a.m. with the blessing of the food, and many sat with their families while some church members kept the guests engaged. Pictures were taken and participants were given their portraits. There were virtual reality games for the children to play, which for many was their first experience with this type of entertainment technology.
The event ended at 4 p.m. All the toys had found their place in every child's hands who attended.
Shiloh Cares continues to spread the Word of God to the surrounding communities by meeting the people's needs.
South Atlantic | July 2019