BY Trisney Bocala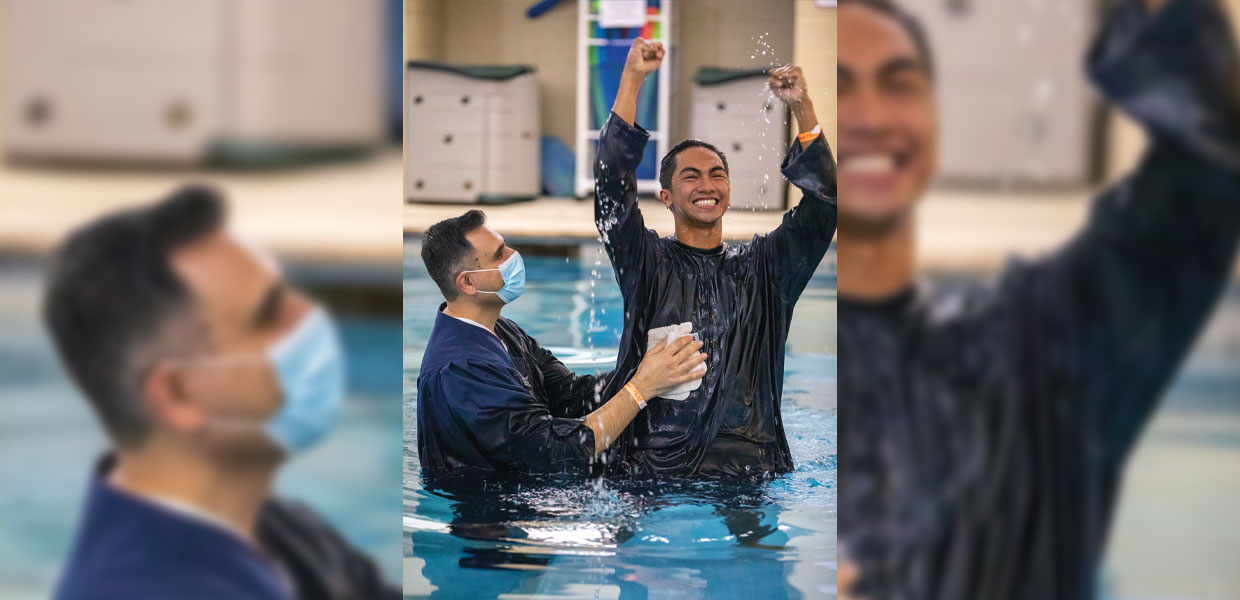 On the last night of Fall Week of Prayer, Addison Garcia (right), senior nursing major, was baptized by Joseph Khabbaz, vice president for spiritual life.
Southern Adventist University's Fall Week of Prayer culminated in the baptism of six students, with several others committing to be baptized or re-baptized at a later time. This joyous event was a fitting conclusion to the week of inspiring presentations by MyRon Edmonds, D.Min., pastor of Grace Community Church in Euclid, Ohio, who brought to life the theme "Revival."
"This theme was based on our desire to see an increased spiritual interest and renewal in the lives of students and employees across our campus," said Anna Bennett, associate chaplain. "While revival is something we experience corporately, it always begins within each person individually."
Edmonds' authentic, Christ-focused approach resonated with students, and attendance increased each night of the week. Ultimately, students were given the opportunity to make a public declaration of their commitment to Christ in the form of baptism.
"There is revival when we encounter God's love and grace," said Addison Garcia, senior nursing major and one of the students who was baptized. "I am excited to call Jesus my best friend."
Southern Adventist University | January 2021