Roger R. Wade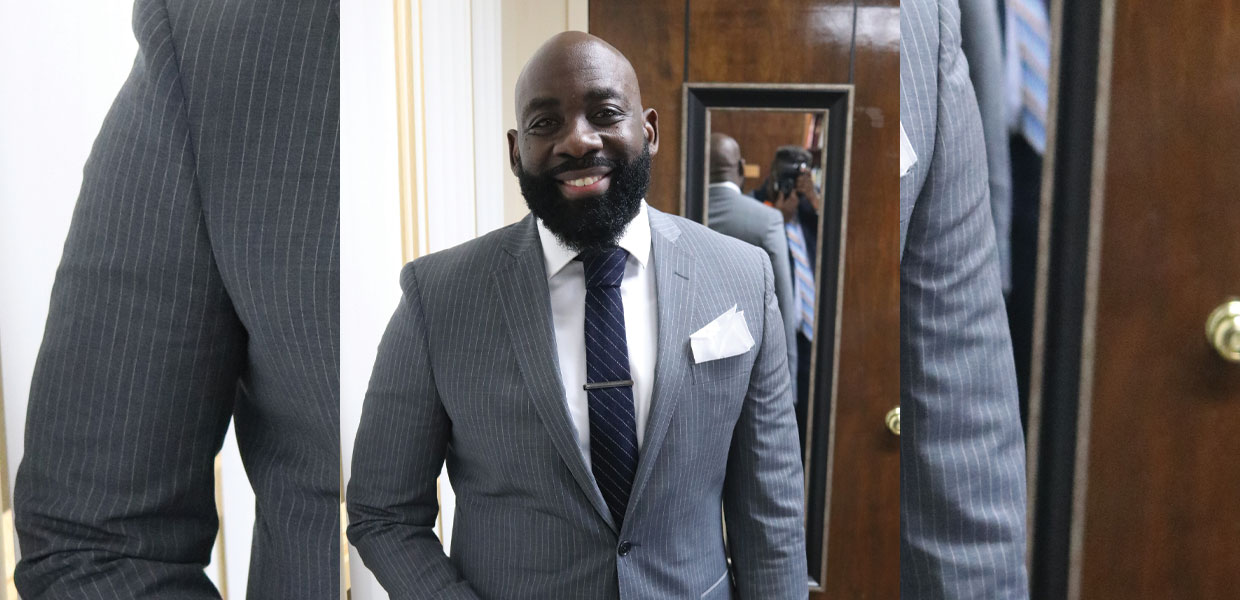 Debleaire Snell, lead pastor of Oakwood University Church
Roger R. Wade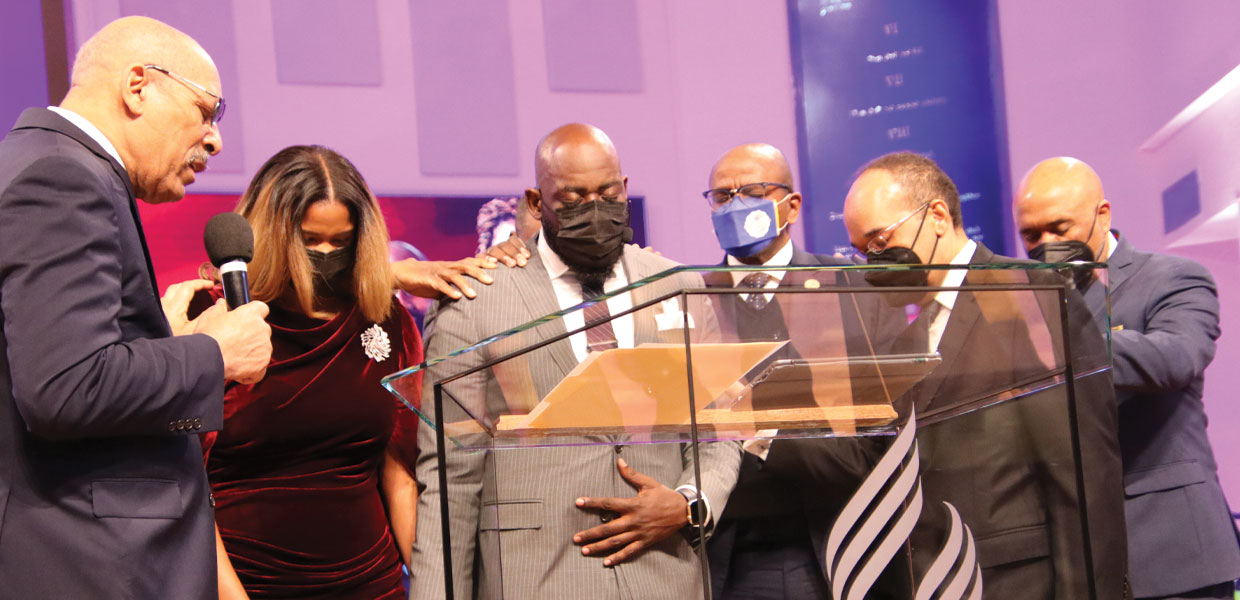 Benjamin Jones and other ministers pray for Debleaire (center) and Gianna Snell.
Roger R. Wade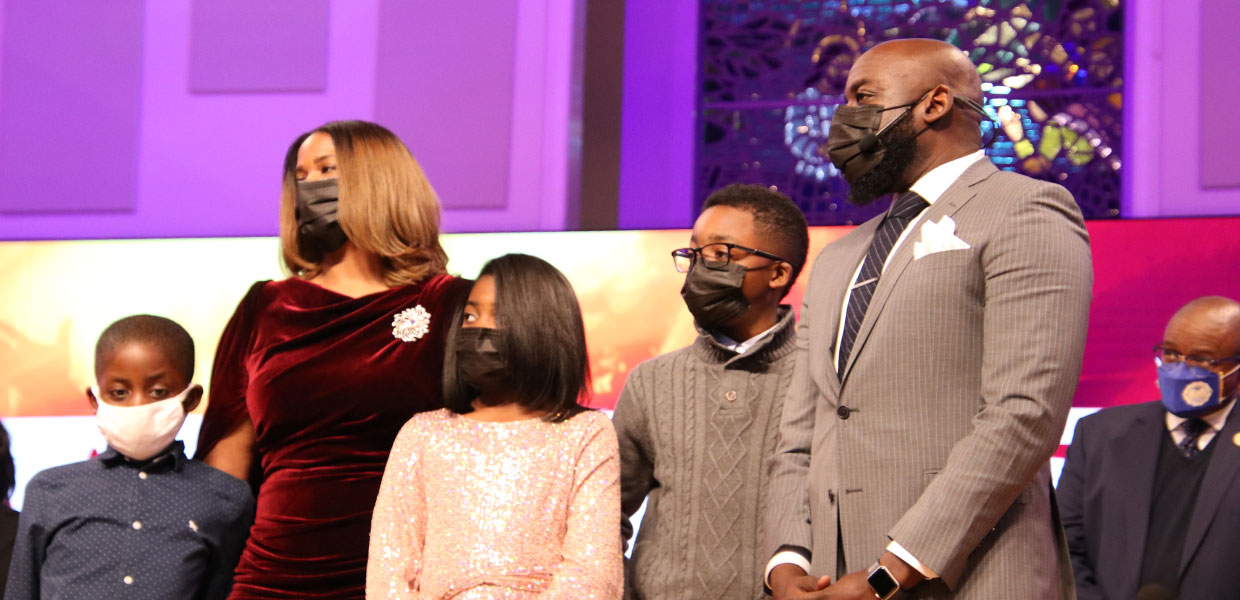 Snell family
Roger R. Wade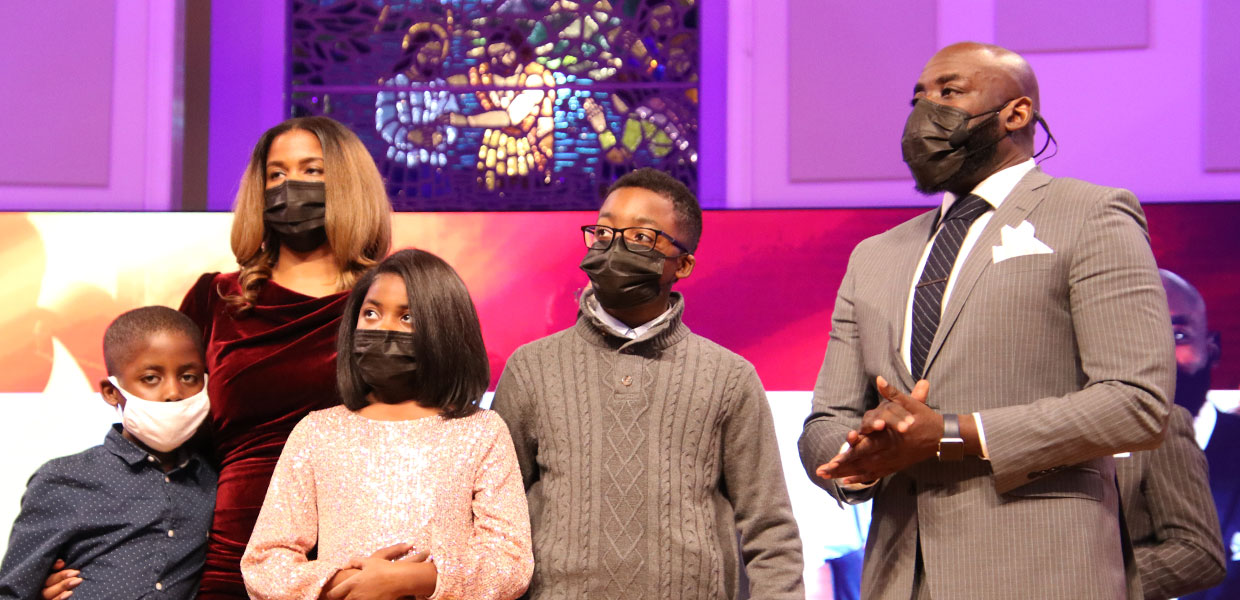 The Snell family
Roger R. Wade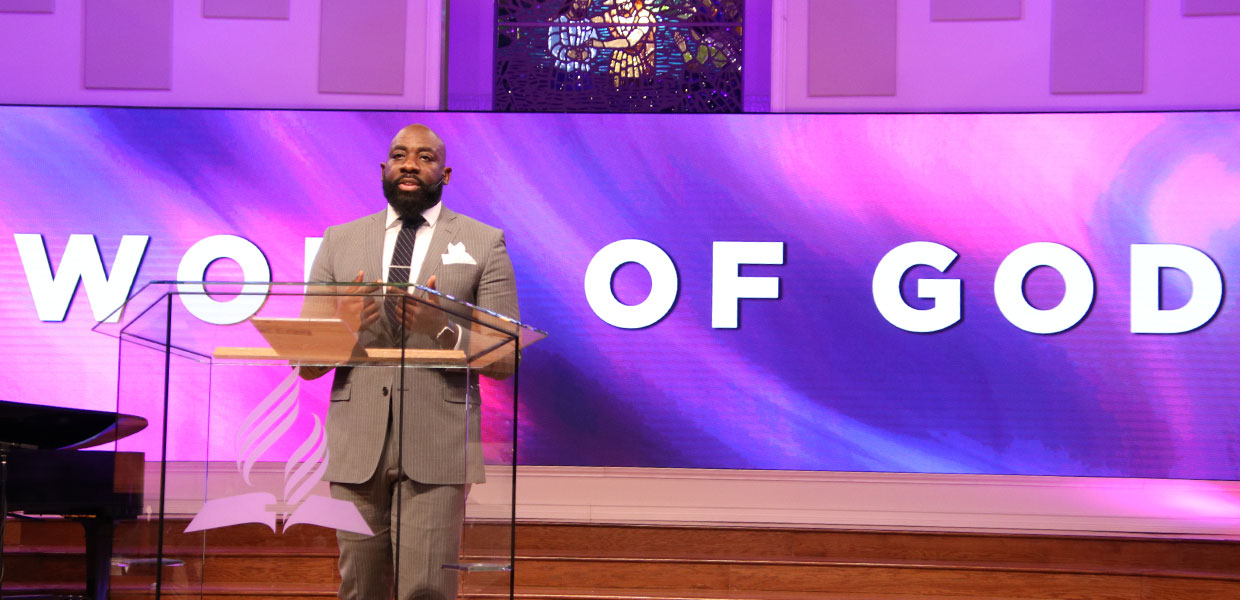 Debleaire Snell preaches his installation sermon entitled, "Looks Can Be Deceiving."
Roger R.Wade
The 22nd senior pastor of the Oakwood University Church was recently installed. Debleaire and Gianna Snell, along with Jadon, Brooke, and Braydon, were welcomed as the senior pastoral family. Snell, who also serves as the Breath of Life Television Ministry speaker/director, was introduced by Benjamin Jones, president of the South Central Conference. Jones challenged Snell: "Despite all the titles and roles you and Gianna will have at Oakwood University Church, please remember you are a shepherd." He went on to share three things sheep need from a shepherd — a shepherd with a caring heart; a shepherd that provides good food; and a shepherd with a strong hand.
Snell follows Carlton P. Byrd, D.Min, who accepted a call to the Southwest Region Conference last May. Snell recently served as senior pastor of the two campuses of First Church (First Church and The Bridge) in Huntsville, Ala. His dynamic ministry has enhanced the members and the community during the past 11 years.
Debleaire Snell is happily married to his wife of 18 years, the former Gianna Norman of Nashville, Tenn., and they are the proud parents of miracles Jadon, Brooke, and Braydon.
The Oakwood University Church pastoral staff shared welcome gifts and pledged strong support to the leadership that Snell will bring to the church.
South Central | March 2022