BY Beth Grissom, director of Women's ministry and Prayer ministry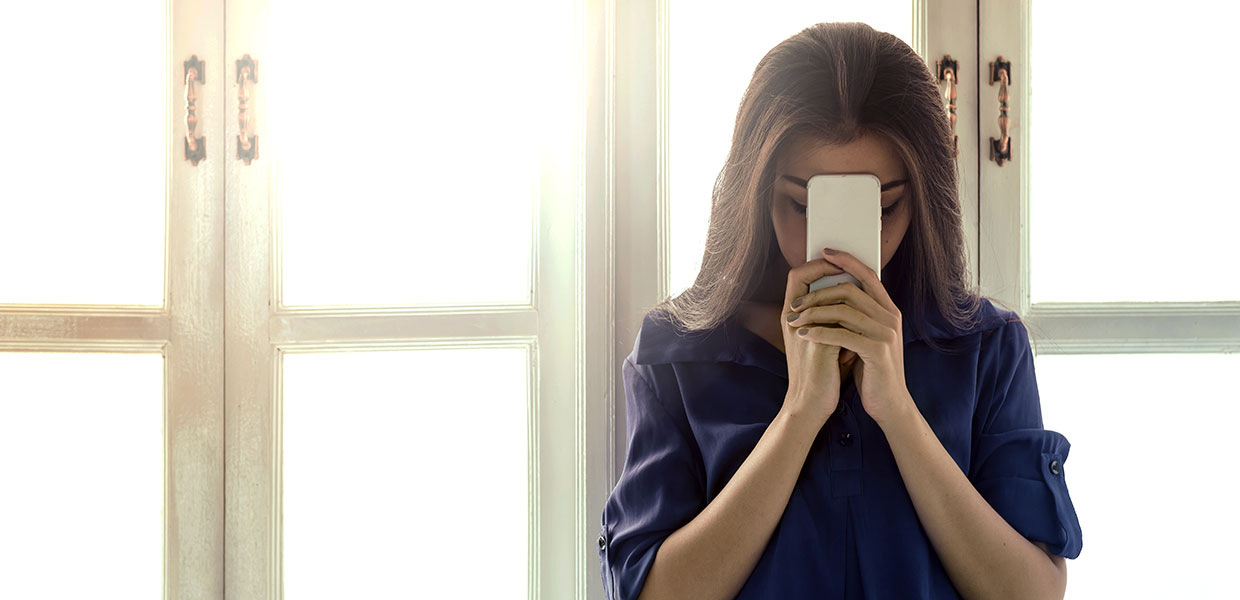 Beth Grissom shares her social distancing experience.
It has now been months since everything changed. COVID-19 hit the world and suddenly everything was different. Like many of you, I found myself at home: at home working, at home for church, at home for every meal, at home for birthdays, at home isolated as we do this strange new thing called social distancing. Social distancing has really been a challenge for me. I miss human faces (in real life — it's not the same on Zoom!). I miss worshiping together and listening to everyone sing. I miss hugs. I miss so much!
In the garden of Eden, God had a beautiful relationship with Adam and Eve. They walked together and talked together. They saw each other face to face, and it was glorious. After sin the very first social distancing took place. Adam and Eve hid from God. Perhaps more than ever, I now have a glimpse of what that must have been like for God. Here He was in perfect communion with us, and then, in a split second, distance became necessary.
The good news is this: Jesus Christ came to this earth so there would be a solution to the social distancing between us. He lived and died, then rose again so each of us might have eternal life with Him. When He went back to Heaven to be with His Father, He didn't leave us alone. He sent the Holy Spirit to be with us so we can be together today, not just someday in the earth made new.
God wants to be in relationship with us; He wants to walk and talk with us. He doesn't want social distancing, even here and now.
In Steps to Christ, Ellen White writes, "Through nature and revelation, through His providence, and by the influence of His Spirit, God speaks to us. But these are not enough; we need also to pour out our hearts to Him. In order to have spiritual life and energy, we must have actual relationship with our heavenly Father. Our minds may be drawn out toward Him; we may meditate upon His works, His mercies, His blessings; but this is not, in the fullest sense, communing with Him. In order to commune with God, we must have something to say to Him concerning our actual life," p. 93.
Prayer is so much more than our praises and our requests. Prayer is the very foundational need to communicate, to be in relationship with God. When we don't pray, when we social distance ourselves from Him, our hearts and His hurt. Just as we are all yearning to be back together, just as we miss hugs and conversations, meals and worshiping together, He yearns for you to have conversations with Him.
The one constant joy during this time has been prayer. It hasn't changed. If you want to be part of a community that prays every night, please join us on the Carolina Conference Prayer Call* at 7 p.m. each evening until July 4 and every Monday night from then on. It is a beautiful time of prayer and togetherness that will uplift your heart.
As social distancing restrictions are lifted and we start coming back together as communities, don't forget to pray! Remember to develop and treasure the most precious of all relationships, the relationship with your Lord and Savior, Jesus Christ. He is always ready and waiting!
"Here I am! I stand at the door and knock. If anyone hears my voice and opens the door, I will come in and eat with that person, and they with me," Revelation 3:20 NIV.
Carolina | July 2020