BY Tina Smith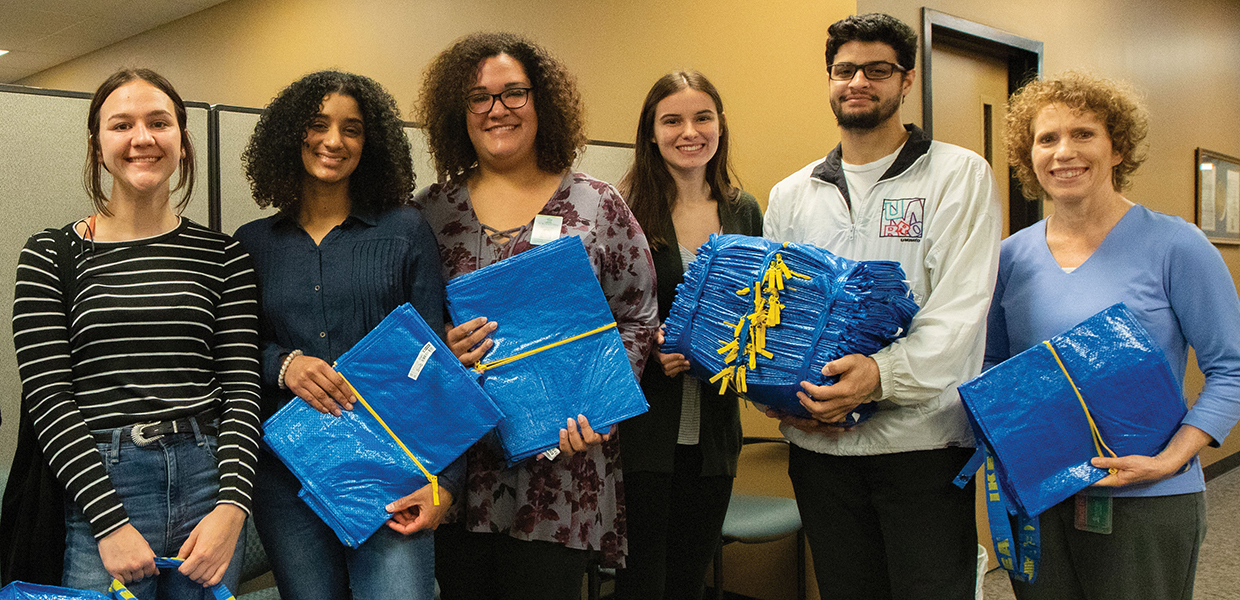 Social Work Club officers Callie Dickson (left), Mia Chedalavada, Claire Ashcraft, Rachel Turner, and Caleb Olmedo, along with School of Social Work office manager Cheryl Craven, drop off donated duffle bags at the Department of Children's Services.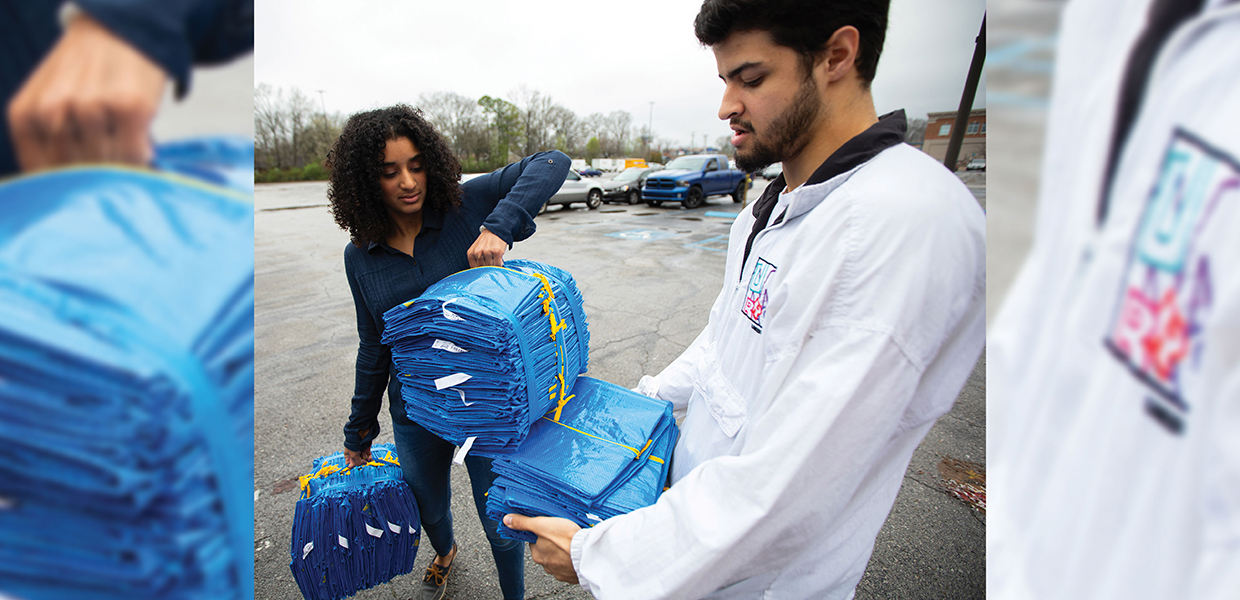 Junior social work majors Mia Chedalavada and Caleb Olmedo unload the compact duffle bags.
Southern's Social Work Club officers presented more than 400 duffle bags to the Hamilton County Department of Children's Services (DCS) in Chattanooga, Tenn., on March 1, 2020. The bags will be given to young people entering the foster care system.
The project began last fall when the club learned that children transitioning into DCS care usually receive a trash bag for transporting personal items. The social work students were inspired to get Southern's campus involved, and raised nearly $2,200 through bake sales and appeals to local churches, community members, family, and friends. University employees and fellow students in other academic areas also pitched in to help.
According to Callie Dickson, junior social work major and social vice president for the club, this is one of the largest projects ever undertaken by the Social Work Club. The zippered, two-handled canvas duffle bags can also serve as backpacks, and each holds up to 20 gallons.
"Being taken away from your family is already a very traumatic event, plus being handed a trash bag gives you the sense that your stuff doesn't really mean anything," Dickson said. "Providing kids with these duffle bags hopefully gives them a sense of belonging and something sturdy in their lives that they know will stay around. We wanted to offer a little light at the end of the tunnel."
Southern Adventist University | May 2020