BY darryl howard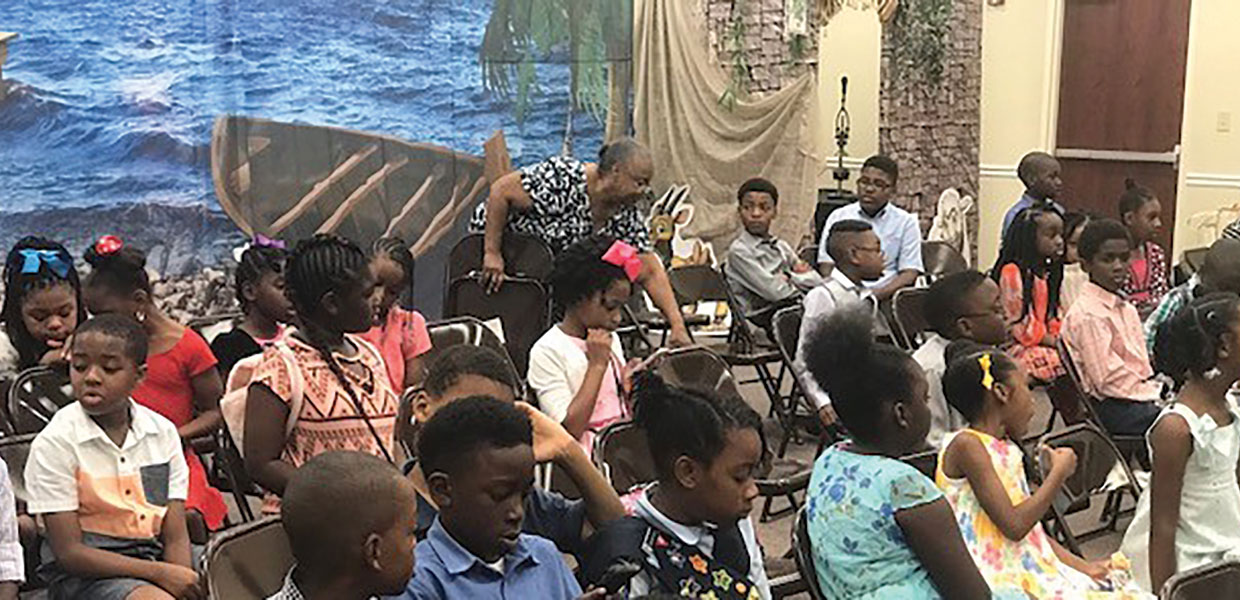 Leontine Howard interacts with the VBS class.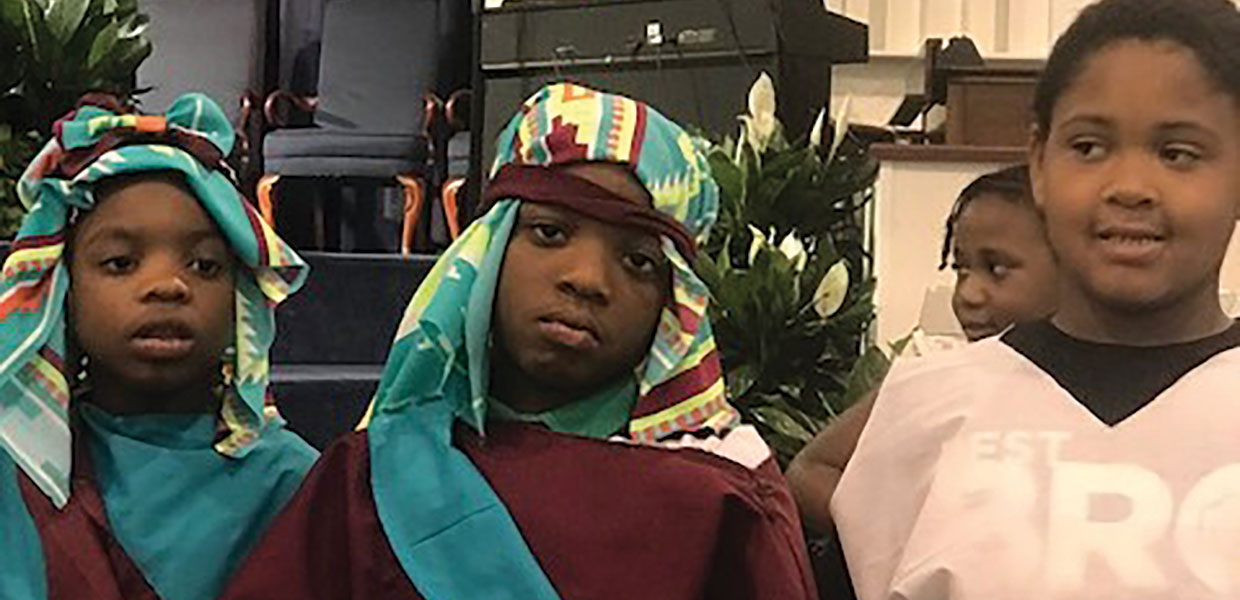 Children dressed for "Footprints of Jesus" VBS.
The Sabbath School and Children's Ministries Departments at the South Atlantic Conference conducted a Vacation Bible School Expo during Camp Meeting in Orangeburg, S.C., June 2018. The theme was "Footprints of Jesus." The goal was to introduce the children to Christ by sharing what a day in the life of Jesus might have been like.
It was a joy to combine the Vacation Bible School theme with authentic items direct from Israel. Souvenirs gathered by Darryl Howard, Conference youth director, during his tour of the Holy Land, were on display for the children. The young people's imaginations were stimulated by object lessons gleaned from a replica of the "widow's mite"; fresh virgin oil from an old-fashioned olive press; water from Jacob's Well and the Jordan River; rocks collected from Nazareth, Jerusalem, Bethlehem, and other locations of interest; hand-crafted blankets and clothing; replicas of the lanterns and vases used by the wise virgins of Jesus' parable in Matthew 25; and many other displays.
A creative dance group from Whiteville, N.C., called Men of Honor, inspired the children and adults. The dedicated staff, led by Leontine Howard, Aleya Willis, John and Maria Newlove, Sandra Zachariah, Denisha Claxton, Zellima Howard, and many others, were such a blessing that words could not fully express. The children really enjoyed eight days of biblical interaction as they learn how Jesus lived as a child, and the team prays that the experience will help lead the children to see Him face to face.
South Atlantic | October 2018