Ralph Peay and Melvin Preston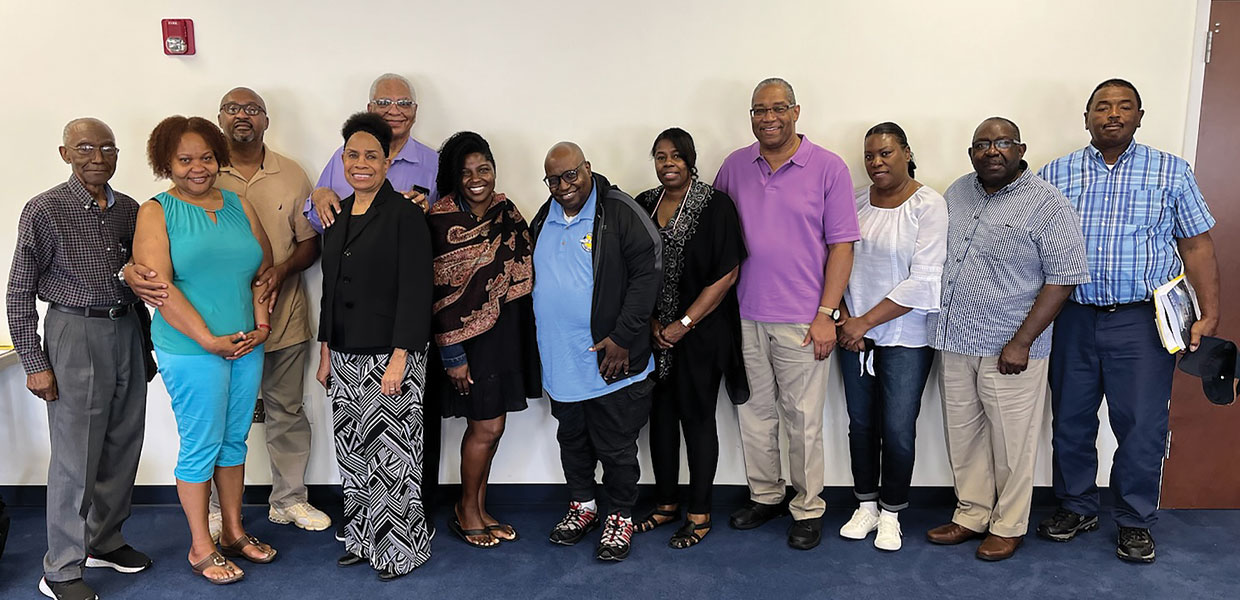 Grief retreat attendees were impacted in a positive way as they departed.
Many constituents around the South Atlantic Conference have experienced death in their families, but many have not attended an official grief seminar that is sponsored and conducted by Seventh-day Adventists who are professional in the field.
The South Atlantic Family Ministries Department, under the direction of Melvin Preston, facilitated a grief seminar at the River Oaks Convention Center in Orangeburg, S.C.
Juleun Johnson, D.Min., chaplain at AdventHealth, assured all attending of the goals, including inspiration, education, application, and transformation. The content and methods shared would equip those grieving to help manage their grief. Some practical tips were presented by grief counselors Charles and Chris Crosby.
They shared that grief is a natural response to a significant loss. It is the last act of love we give to those we loved.
The five myths about grief — pain will go away if you ignore it; it is important to be strong; if you do not cry, it means you are not sorry; grieving lasts for about a year; moving on with your life means forgetting — were dispelled.
The stages of grief were presented. Also, the four steps of mourning were introduced by William Worde, and practical strategies for surviving special days were shared with the attendees. Of course, prayer for divine help is primary.
The presenters encouraged all to seek support from family and friends, church leaders, and support groups, but to also acquire professional help if needed.
Upon evaluation at the final general meeting, all agreed that their goals had been reached, and they were thankful for an impactful meeting.
It was unique, historic, practical, and very much needed.
South Atlantic | August 2022