BY patrick carter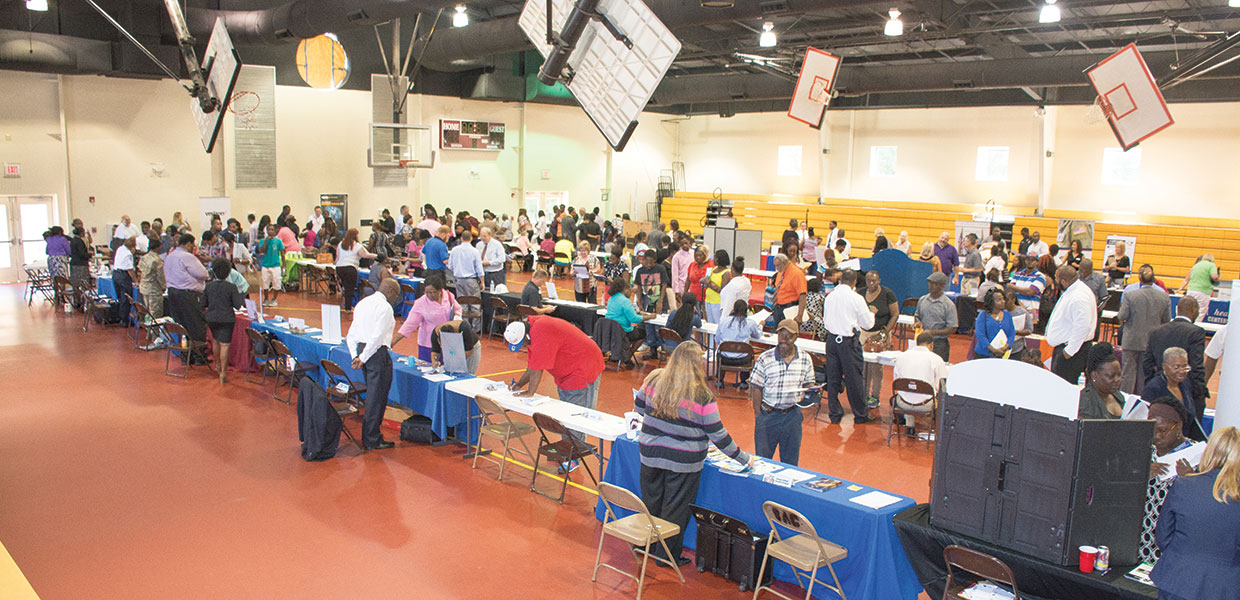 Many vendors supported and provided job opportunities for those who attended the job fair.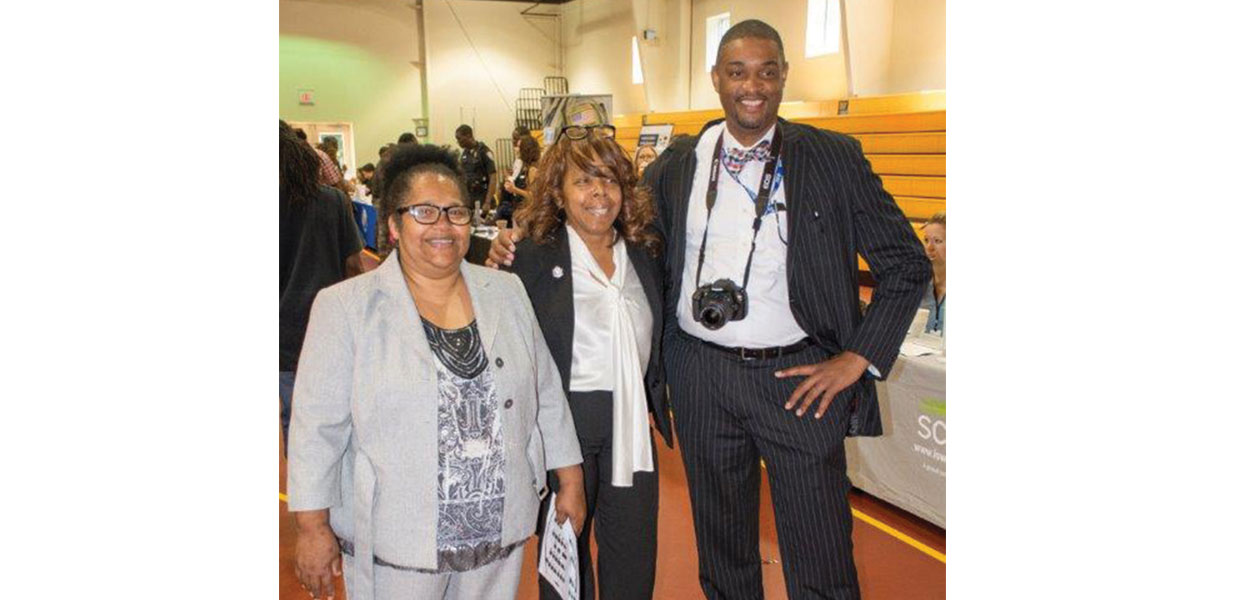 The team includes Patricia Campbell (left) and Sandra Reddish, elder, who are members at Maranatha Church in Atlanta, Ga., and Patrick Carter, South Atlantic Conference youth and young adult ministries director.
Jobs! Jobs! Jobs! This is the cry from so many in today's society, and the backdrop for an event that unfolded in the South Atlantic Conference. During the past two years, Patrick Carter, pastor and youth and young adult ministries director at the Conference, spoke with various individuals about how the Church can impact the community with something practical, and a means to introduce Adventism to many who have not interacted with the denomination previously.
Carter's burden was and is to see Christ imparted in ways that may have been thought of, but didn't quite happen. His prayer was, "Lord, how can we help those in our churches and surrounding communities become employed?" The answer came: conduct a job training and job fair. Why a job fair? In the churches, the plea is for more monetary support from the memberships. But, many who sit in the pews week in and week out are often unemployed or under employed.
Setting out with prayer, a team was put together consisting of Sandra Reddish, elder, and Patricia Campbell, former administrative assistant at the Southern Union, both members of the Maranatha Church in Atlanta, Ga., to formulate a plan to get people to work. The effervescent personality of Reddish was noticed from the start. In her words, "I've been looking and wanting to do something like this for years!" Along with the technological talents of Campbell, who was instrumental in putting together the ad campaign, and Alton Scott, information technology director at the South Atlantic Conference, the vision came together.
The team had several meetings with Robert Porth and John Timmons of the South Carolina Department of Social Services, who assisted them with contacting many different employers who were just as excited to be a part of the job training and job fair. The event began with a job-training and resume-building seminar on July 12, 2016, with the help of Learie Luke, Ph.D., a member of the Christ is the Answer Church in Orangeburg, S.C., and a staff member of South Carolina State University in Orangeburg, who enlisted team members from South Carolina State University. In addition, Sonja Crayton, treasurer at the South Central Conference in Nashville, Tenn., conducted a financial planning seminar with 70 to 80 people in attendance.
The day of the job fair, July 14, finally arrived. The team was excited, but the excitement increased when they realized that their prayers had been exceeded by God again. They expected some 30 employers to attend, but at final count 51 employers came with the express intentions of hiring the 427 registered candidates in their respective organizations. Not only did God provide the venue, the South Atlantic Conference campground in Orangeburg, but He also provided those who came the opportunity to meet Seventh-day Adventists, and many left with jobs! The team is still on a high from this awesome occasion to use a different form of evangelism, yes evangelism, to fulfill the Gospel message of Christ as found on page 143 in Ministry of Healing. Christ's methods alone gives true success!
The day ended with the team marveling at how God will do what He says He will do when hands of faith are placed in His. They also thank the South Atlantic Conference administration for their support and Victor Campbell, student at Oakwood University in Huntsville, Ala., for handing out more than 100 tracts and Steps to Christ and Let's Win books to those who attended. God can do the impossible when audacious faith is expressed in Him.
South Atlantic | April 2017