BY Brenda Cowan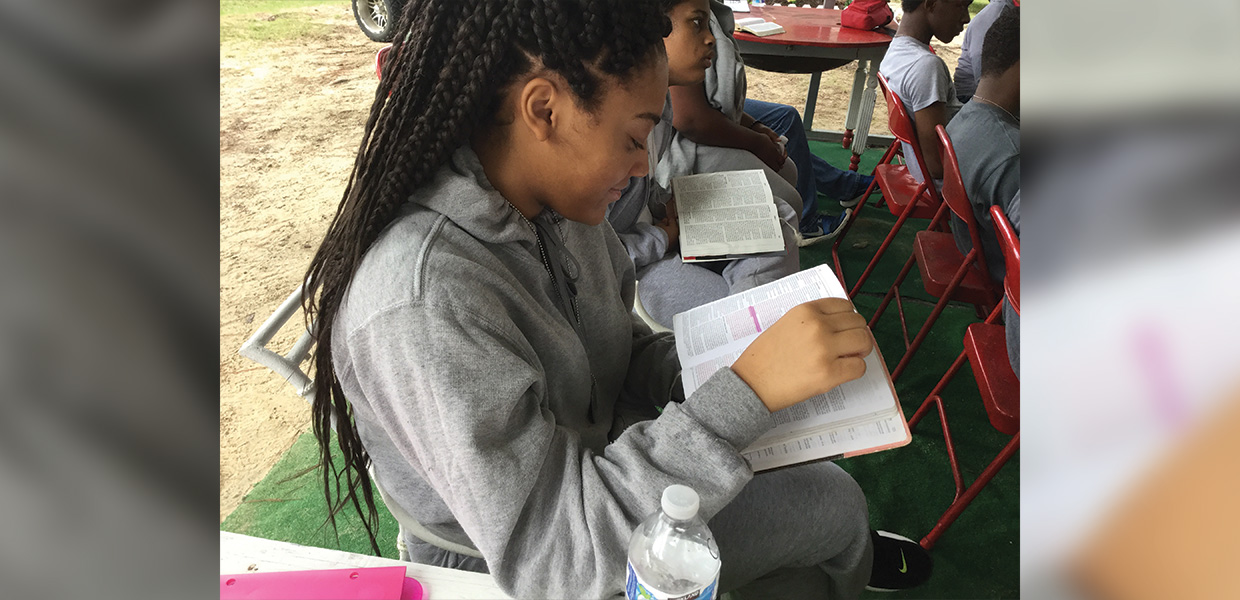 TLTs eagerly utilize their Bibles during service.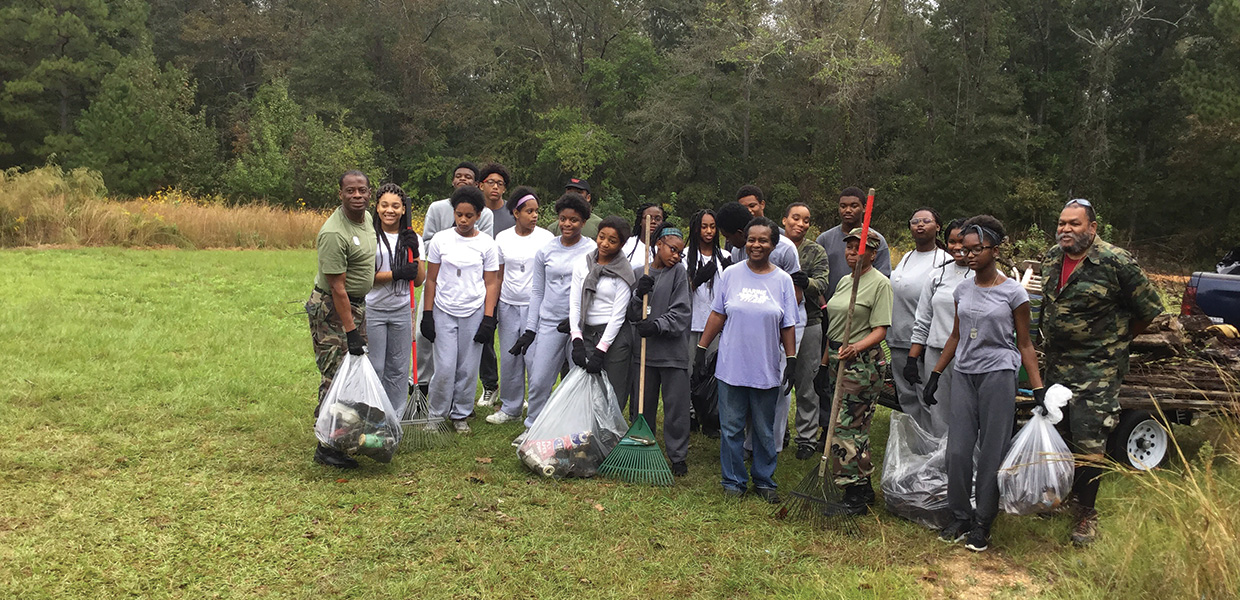 TLTs and staff pose after community service project.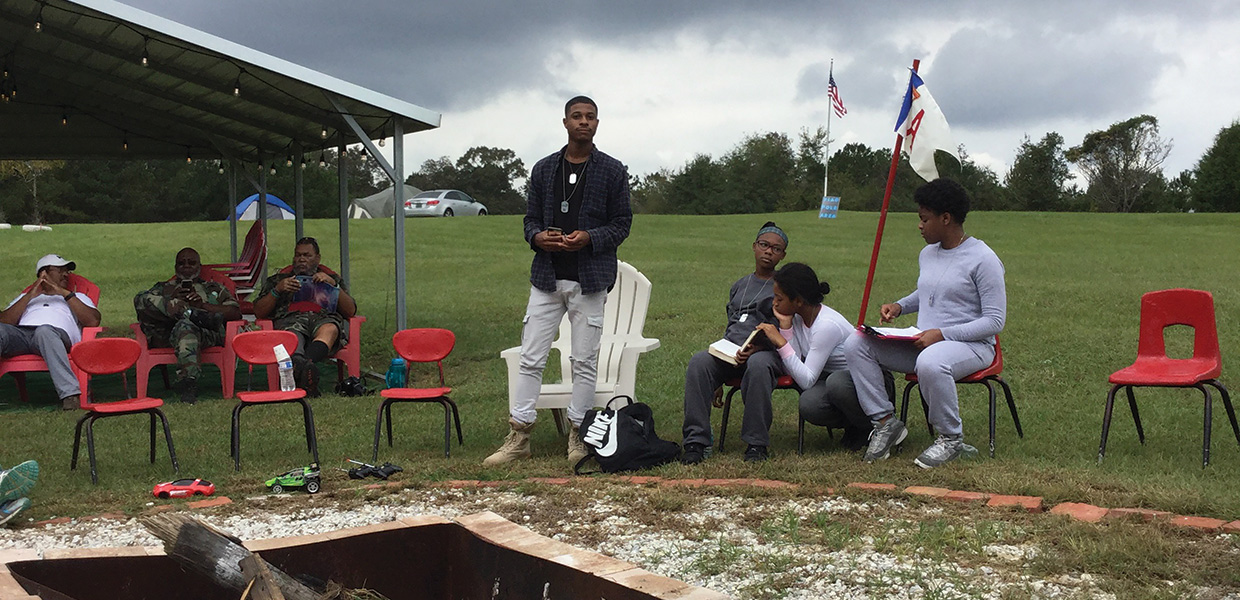 Benjamin Shepherd shared the Bible and his experiences during Sabbath morning worship.
The South Central Conference (SCC) Annual Teen Leadership Training (TLT) Boot Camp was held October 26-28, 2018, in Tuskegee, Ala. The TLT program is designed to train and mentor youth in grades 9-12 in service and leadership skills. TLTs, who came from as far away as Memphis, Tenn., and as nearby as Montgomery, Ala., began the weekend with registration, a health check, setting up tents, determining platoons (team building group), and selecting platoon leaders.
After a rousing flag raising, inspiring devotion, invigorating physical activity, and a hearty breakfast on Sabbath morning, the TLTs provided service to the surrounding local community. At the site, gloves were given out, and unwanted items accumulated for years were removed and placed onto a flatbed or into trash bags to be hauled away.
Training was received in spiritual development and operations (administrative, outreach, and teaching). To aid in the spiritual development of the TLTs, sessions were provided in Scripture memorization, the origin of Bible versions, and church heritage. Operationally, the TLTs worked as teams for meeting planning for instruction in classwork, teaching of honors, and camp activities. The operational planning sessions allowed the future leaders to experience the dynamics of team planning — giving of themselves and sharing ideas and receiving ideas from others.
The highlight of TLT Boot Camp has been and still is the Sabbath morning worship service. In the recent past, the speakers have been young people whose ages are in close proximity to the attendees. The speaker this year was 20-year-old Benjamin Shepherd, a junior occupational therapy student at Oakwood University in Huntsville, Ala. Shepherd spoke to the TLTs about the importance of making good choices.
Young people who are up for a challenge, are emerging leaders, and are interested in opportunities for team building and preparation for the future are invited to register for the next TLT Boot Camp, scheduled for October 18-20, 2019. For more information, contact South Central Conference Youth Department at 615-226-6500 x137.
South Central | December 2018