BY roger r. wade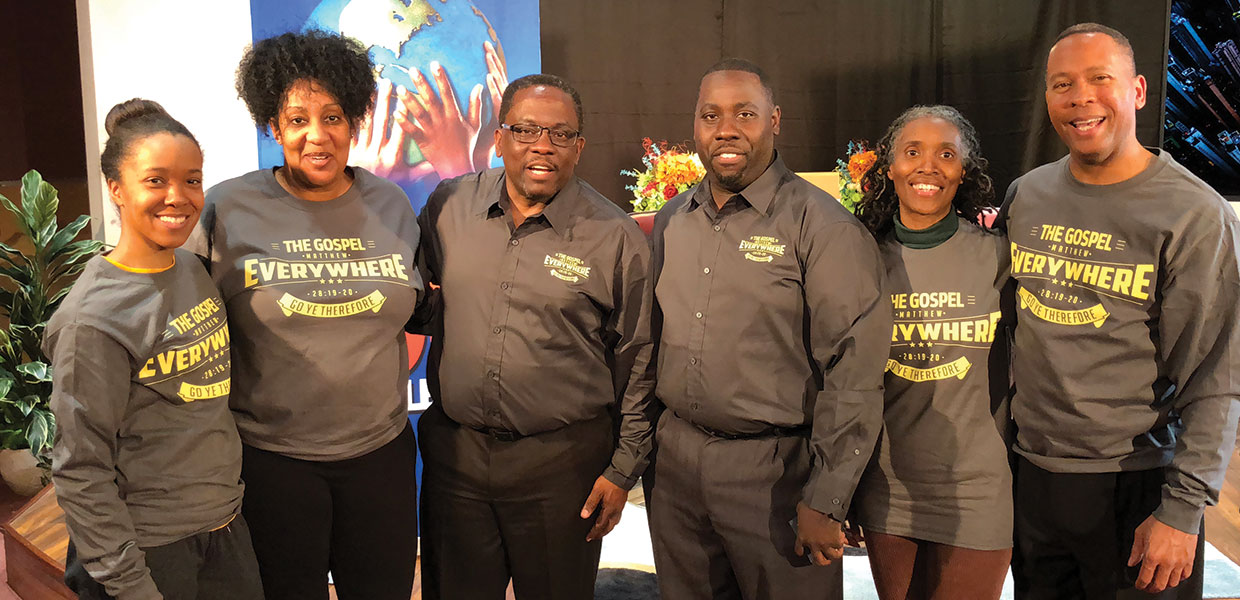 Hillcrest Church praise team, with pastors Nelson Stokes and Vandeon Griffin (third and fourth from left)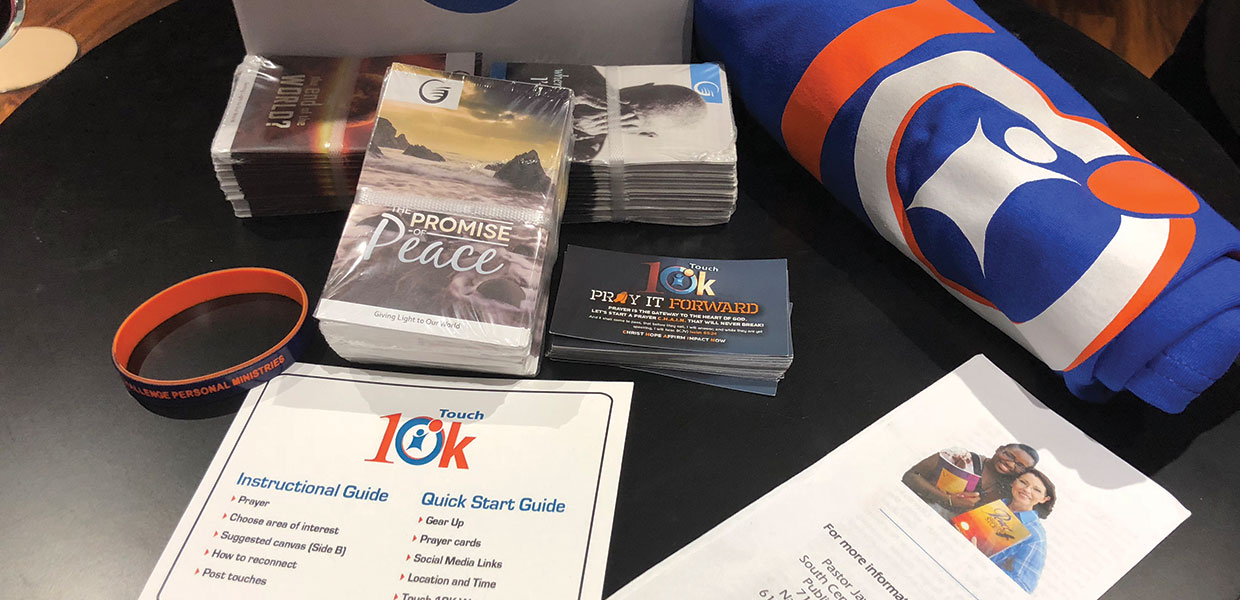 Touch 10K Witnessing Kit includes tracts, T-shirt, wristband, prayer cards, and an instructional guide.
Good evening and welcome to the Gospel Everywhere Worship Experience," shared Vandeon Griffin, South Central personal ministries director. During the month of January 2018, Wednesday nights became electrified with music and the preached Word. South Central Conference personal and publishing ministries collaborated on this effort to inspire individuals to share their testimony. The experience was shared live on Facebook and the internet, doing what the title said, the Gospel Everywhere. The host of the program, Vandeon Griffin, remarked, "The Gospel is not an idea, the Gospel is Jesus Himself! We have been gifted an opportunity to share HIM wherever we go! It is my hope that each person will be inspired to take the Gospel Everywhere."
The preaching ministry of Nelson Stokes, pastor of Hillcrest Church in Nashville, Tenn.; Furman Fordham, pastor of Riverside Chapel Church in Nashville; and Benjamin Jones Jr., president of South Central Conference, were featured. The Holy Spirit power-filled the television studio, and messages were transmitted everywhere! With the pastors, each church shared their music ministry along with New Life Church in Nashville.
After the inspirational Word, Griffin and Java Mattison, South Central publishing director, challenged each listener to share their testimony to a stranger the next day. To help with that, a Touch 10K Witnessing Kit was offered for anyone to purchase and use to share with their testimony. Each kit includes 400 tracks, a Touch 10K T-shirt, prayer cards, Touch 10K wristband, and an instructional guide. You can order the kit by calling South Central at 615-226-6500. Each kit is $25, and includes shipping and handling.
"The Gospel can't go anywhere until it goes everywhere," states Benjamin Jones.
For more information: http://www.scc-adventist.org/personal-ministries/the-gospel-everywhere-live-broadcast/.
South Central | March 2018