BY linda anderson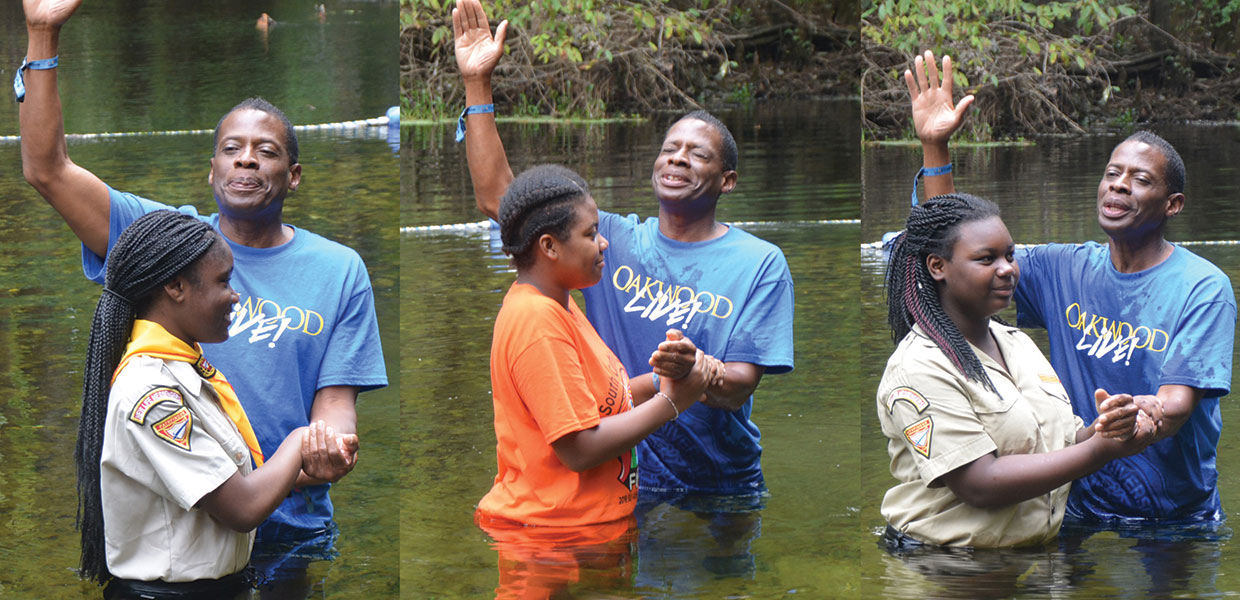 Lorenzo Shepherd, South Central youth ministries director, joyfully baptizes Pathfinders Rochelle Holston (left), Kennedi Tapiwa, and Kaliyah Roberts.
Tony Brown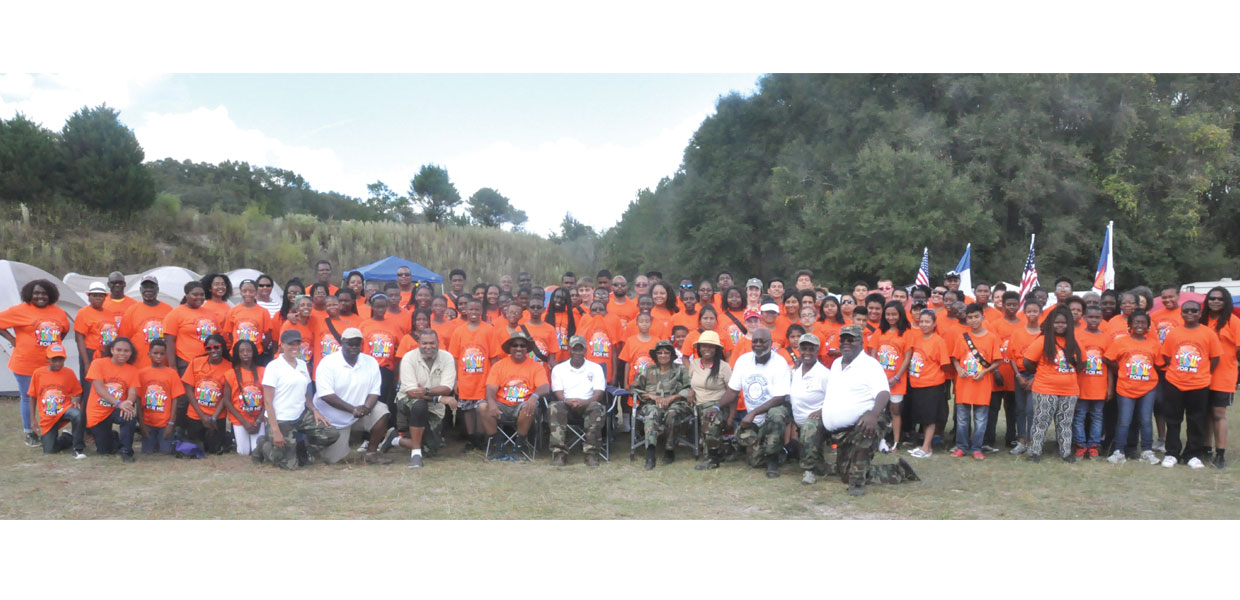 Pathfinders who attended the Southern Union Camporee at Camp Kulaqua in High Springs, Fla., stand with South Central leaders, including Linda Anderson (front row, left), Robert Harvey, George Ray, Tony Brown, Lorenzo Shepherd, Geraldine Shepherd, Cathy Nelms, Willie Nelms, Lanetta Phillips, and Byron Phillips.
Tony Brown
Excitement was in the air as South Central campers arrived at Camp Kulaqua for the Southern Union Camporee in High Springs, Fla. "Jesus for Me" was the theme, and everyone anticipated a time full of activities, meeting new people, and, above all, learning to know Jesus as their personal Savior.
For many Pathfinders, this was their first time camping and expectations were high. South Central was well-represented as 157 campers pitched tents, learned how to cook on camp stoves, light campfires, and complete many honors that would add patches to their sashes.
Roll call began every day at 8 a.m., followed by worships that were led by a different club each morning and evening.
Conference Pathfinder coordinators taught honors to numerous campers: George and Dawn Ray with Tony Brown, taught Physical Fitness; Byron Phillips taught Fire Building and Camp Cookery; Robert Harvey taught Bats; and Geraldine Shepherd from the Allegheny West Conference, taught African Lore. Other fun activities included swimming, horseback riding, first aid relays, and watching the Lima Drive Kingdom Soldiers from Lexington, Ky., compete in the drill competition.
It was such a blessing to see Lorenzo Shepherd, Conference youth ministries director, baptize Kaliyah Roberts, Rochelle Holston, and Kennedi Tapiwa.
The youth and leaders are looking forward to the time when "they can do it again!"
The next youth and Pathfinder event will be Youth Congress in Knoxville, Tenn., April 27-29. For details, contact the South Central Youth Ministries Department at 615-226-6500.
South Central | March 2017