Dimitri Scavella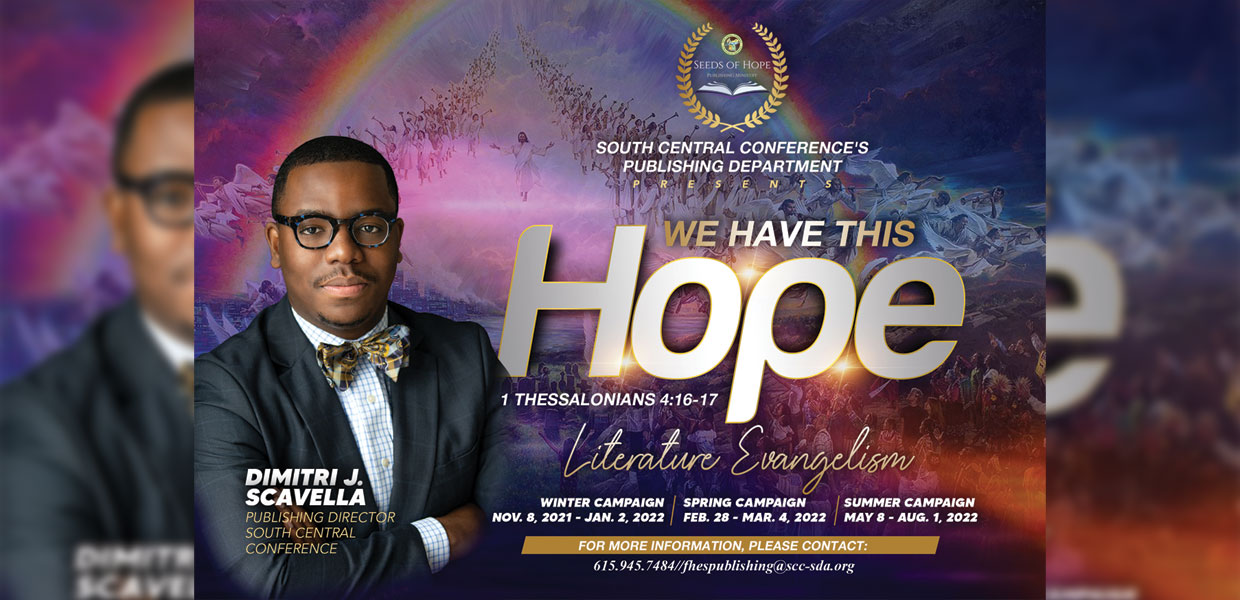 New campaign flyer
South Central Conference's Publishing Department is grateful to report that the literature ministry is still alive and well, even amid COVID-19. In 2021, eight young people participated in the summer canvassing campaign from May 10 to August 1, in Nashville, Tenn. The Lord blessed mightily, and they were able to distribute more than 2,500 pieces of literature, such as Steps to Christ, Christ Object Lessons, and The Great Controversy, as well as a variety of children's and health books. Students also prayed with individuals and passed out hope-filled tracts throughout the communities in which they canvassed.
During the winter campaign, which commenced November 28, 2021, and ended January 2, 2022, a total of seven students participated. These young people pressed through the chilling weather in Nashville, and the Lord blessed them yet again. More than 500 pieces of literature were distributed. Collectively, the summer and winter campaigns raised more than $42,000 in student scholarships. By the grace of God, every student who participated in the canvassing program was financially cleared to begin their semesters at their respective educational institutions.
South Central desires to continue spreading the Gospel throughout the territory of the South Central Conference and regions beyond. They will continue to support Adventist Christian education by providing opportunities for the young people to be engaged in the mission of the Church, as well as raise funds for their school's tuition.
In 2022, the literature evangelists are geared toward another successful year in literature ministry. Their theme for 2022 is "We Have This Hope," inspired by 1 Thessalonians 4:16-17. They are engaged in a ministry that will "prepare a people to meet God," Colporteur Ministries, pgs. 3,4.
South Central | March 2022