BY Roger R. Wade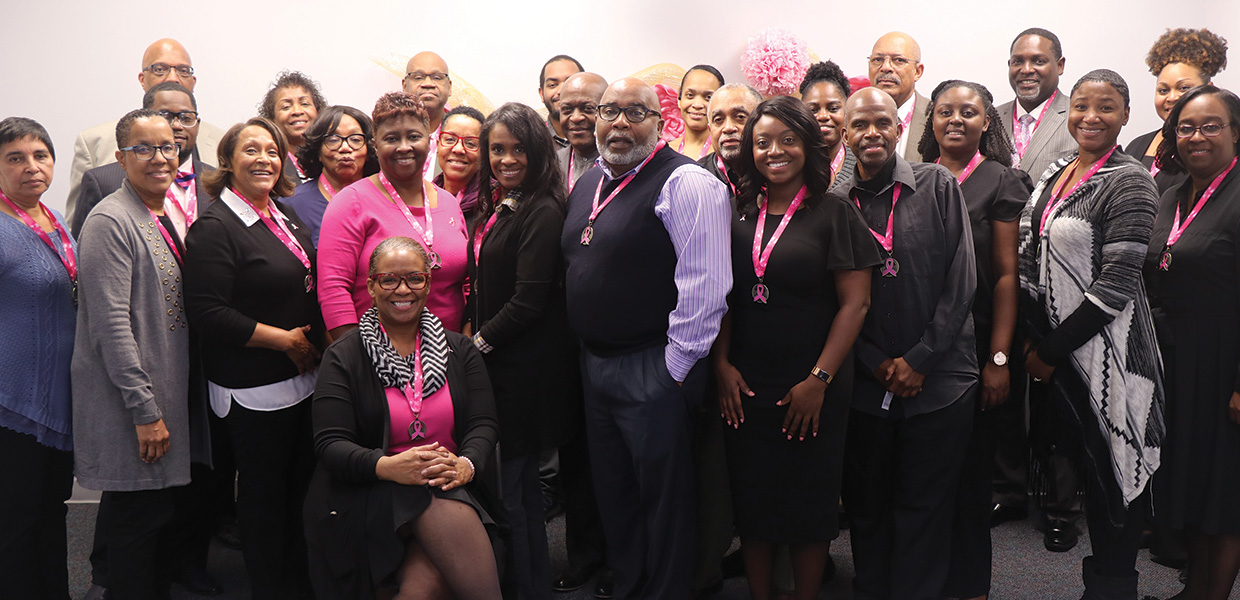 South Central office staff wear pink in recognition of Breast Cancer Awareness month.
Roger R. Wade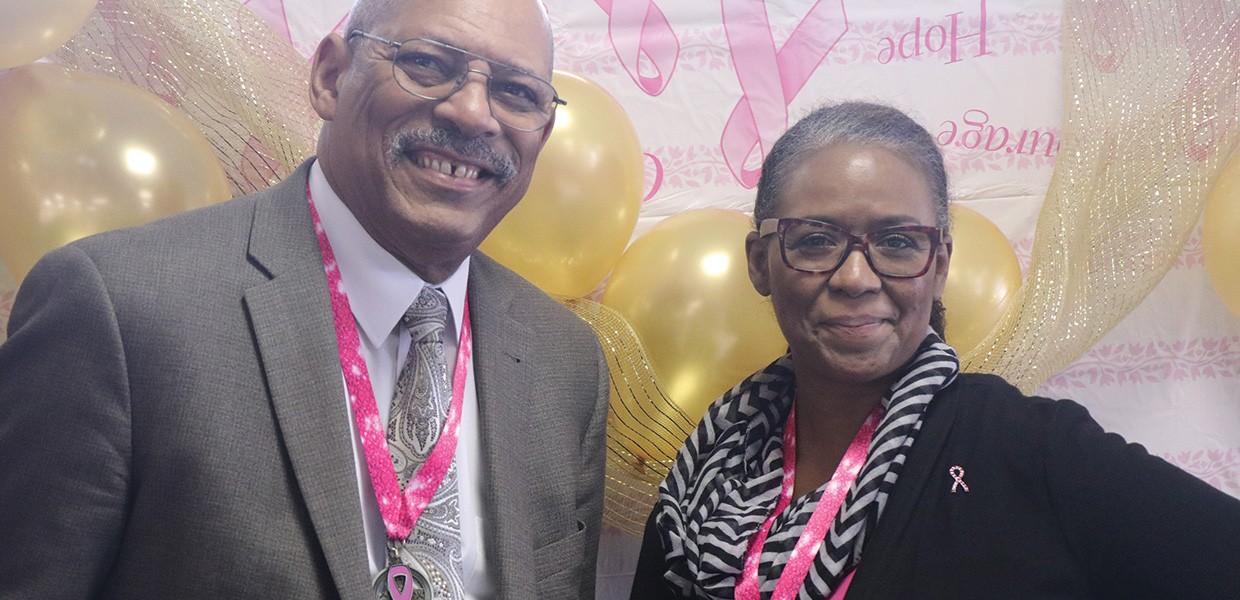 Benjamin Jones Jr., president of South Central, stands with Laurene Brown, administrative assistant and breast cancer survivor.
Roger R. Wade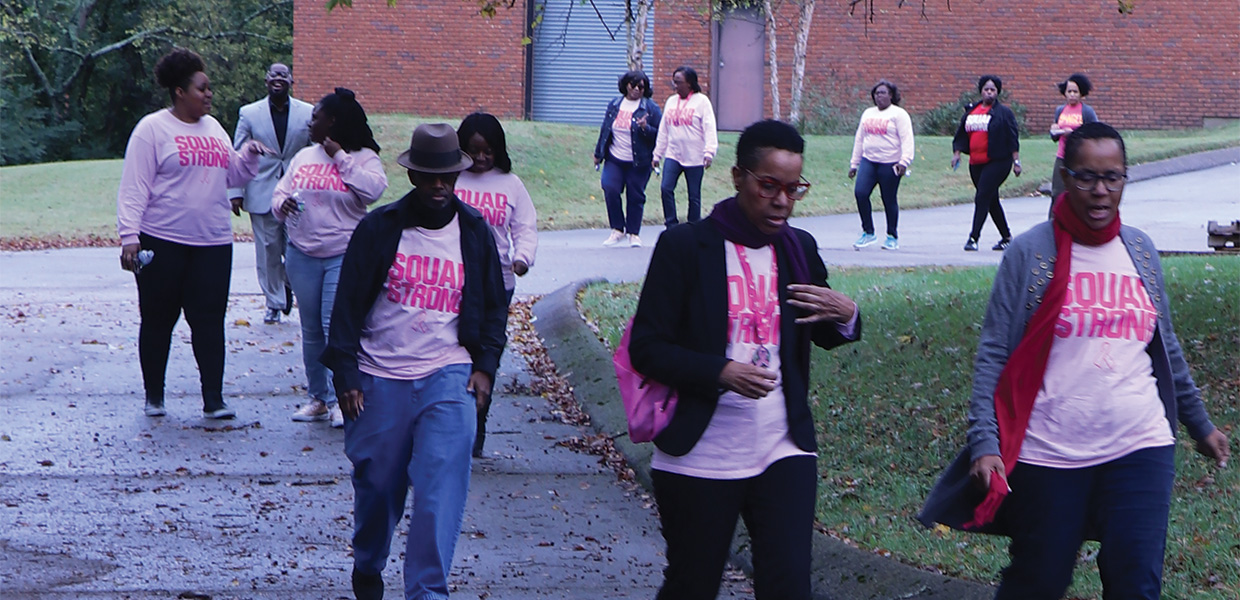 South Central staff walk for Breast Cancer Awareness.
Roger R. Wade
South Central Conference office staff celebrated co-workers, family, and friends who survived the devastating breast cancer disease. For the month of October, the morning worships spoke to overcoming sickness and setbacks, and experiencing the healing power of God. Information was shared to educate about preventative measures and practices to help identify symptoms and points that one can talk about with their doctors when concern of cancer is present.
Early detection is known to increase survivability. Each staff member also wore a pink lapel pin and pink T-shirts in support of Breast Cancer Awareness month.
To culminate the month-long educational and celebration efforts, the office provided a delicious meal and presented each attendee with a Breast Cancer Awareness medallion. During the meal, a moment of silence was observed in honor of family and friends who had lost their fight with breast cancer. A gift of gratitude was presented to Laurene Brown, survivor and administrative assistant to Benjamin Jones Jr., Conference president. Brown shared her appreciation for the honor, and thanked God and her co-workers for the support given during her fight. The office staff culminated the month-long celebration with a symbolic walk-a-thon. Every worker walked around the office complex in honor of all survivors.
South Central | January 2019