BY DAVID FAGRE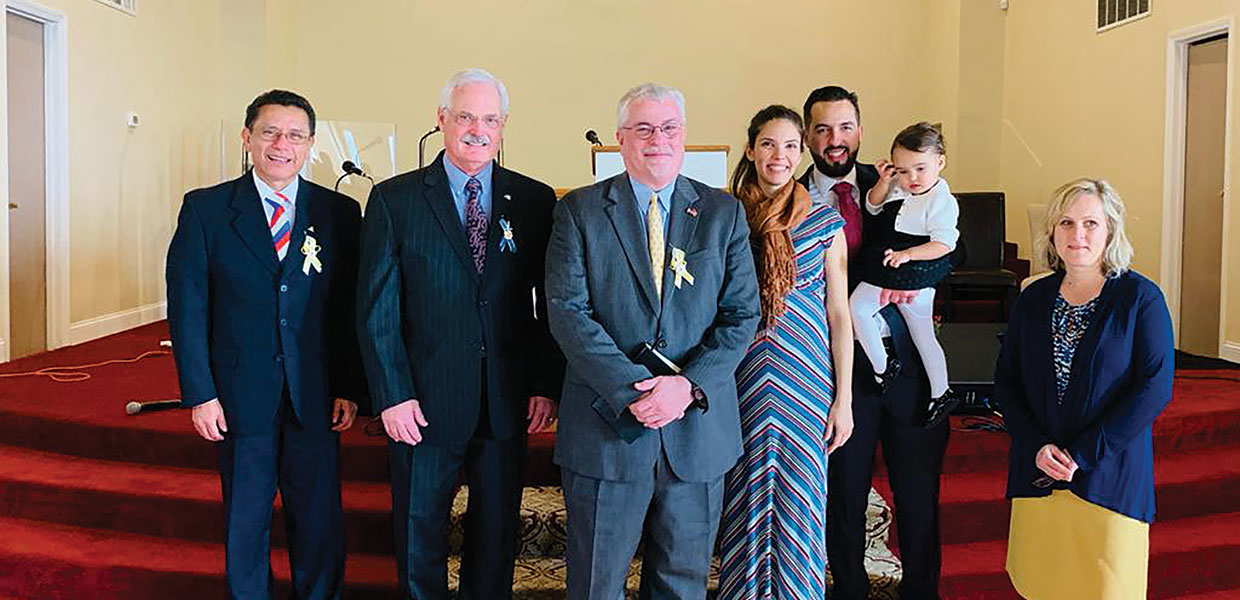 Present for the dedication are Armando De Leon (left), Conference Hispanic coordinator; Steve Rose, Conference vice president for administration; Steve Haley, Conference president; Sandra, Ivana, and David Fagre, pastor; and Silke Hubbard, Conference trust services director.
When children of God come together exercising faith to work for the mission of the Church, God will pour blessings from Heaven until they overflow, notes the South Memphis Hispanic Church. After years of work and prayer, they had the privilege of dedicating their new church. They found it to be a powerful demonstration that when commitment and human faith unite with the power of God, impossible things can happen.
The members enjoyed the dedication of their new church on December 7, 2019. They had the privilege of having the Kentucky-Tennessee Conference administrators present, and Steve Haley, president, preached a powerful sermon. People were motivated to have Christ as the unwavering foundation of South Memphis Hispanic Church.
The members believe their beautiful new church will become a blessing to the surrounding community. Their desire is that dozens of people come and are transformed, families are restored, and young people are redeemed. This will be the best reward that the members can receive for trusting in God's faithfulness. They hope the experience of their church serves as a motivation for those who fight for the same dream.
Kentucky-Tennessee | March 2020