BY carol smith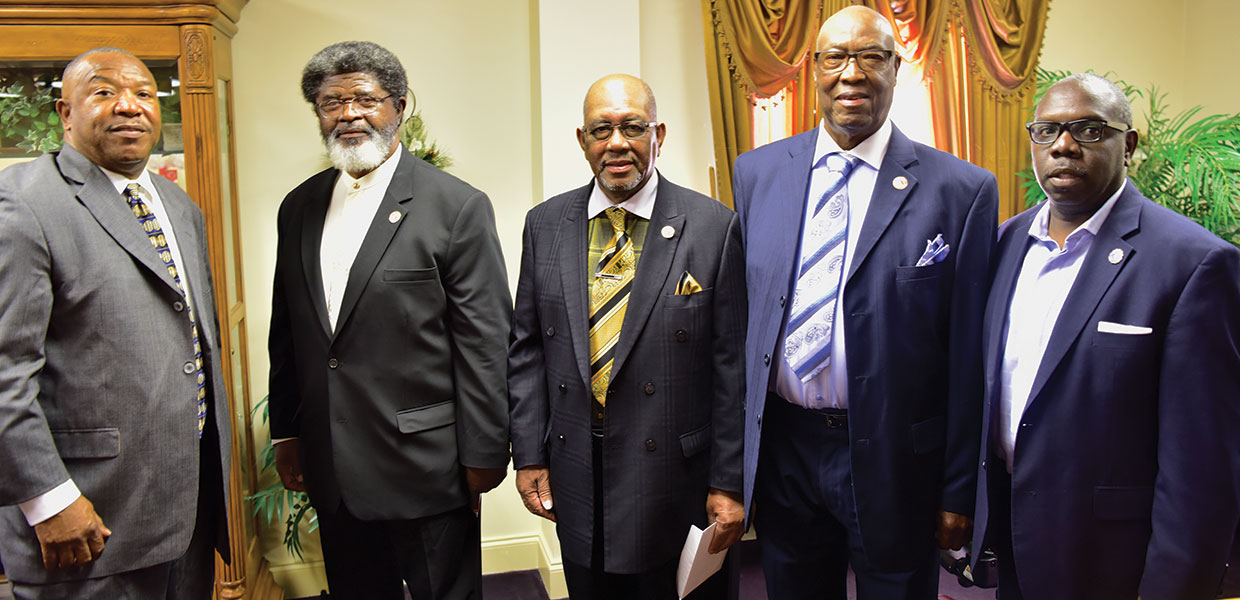 Gregory Mack (left), Southeastern president, and Robert Patterson, Southeastern CFO (far right), stand with recently retired workers Michael Ross, Clarence Richardon, and Allen Fullwood.
C.C. Thompson
The idea was born around 2004 to plan a special event to pay tribute to Southeastern Conference retirees. Under the leadership of I.L. Harrell, Conference ministerial director, the first celebration was held and then became an annual event. It continued with the late Milton Sterling, D.Min., and Brent Waldon, ministerial director successors.
The purpose of the retiree luncheon was to honor individuals who served Southeastern in the local churches, schools, and as literature evangelists for many years until retirement. Under Sterling's leadership, this celebration invitation was extended to retirees from other conferences who had relocated to Florida.
Southeastern considers it a privilege to host this annual event. It is well attended, and attendees express appreciation each year. Carrie Kelly, retired teacher, stated in a thank you card, "Thank you for remembering us who have worked for the Church for many years." Richard Barron, retired pastor and administrator, stated to Waldon, "Thank you for just remembering us and inviting us to celebrate together every year."
Southeastern salutes the retired workers for their dedicated service and the difference they have made in the lives of so many in immeasurable ways.
Southeastern | February 2018