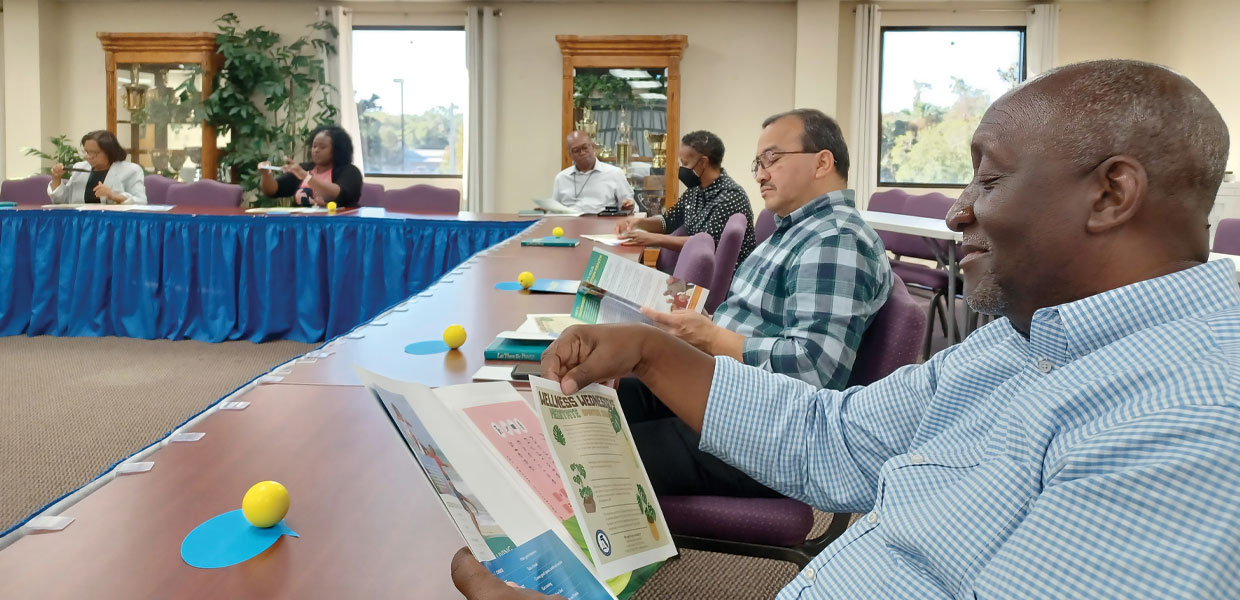 Wellness activities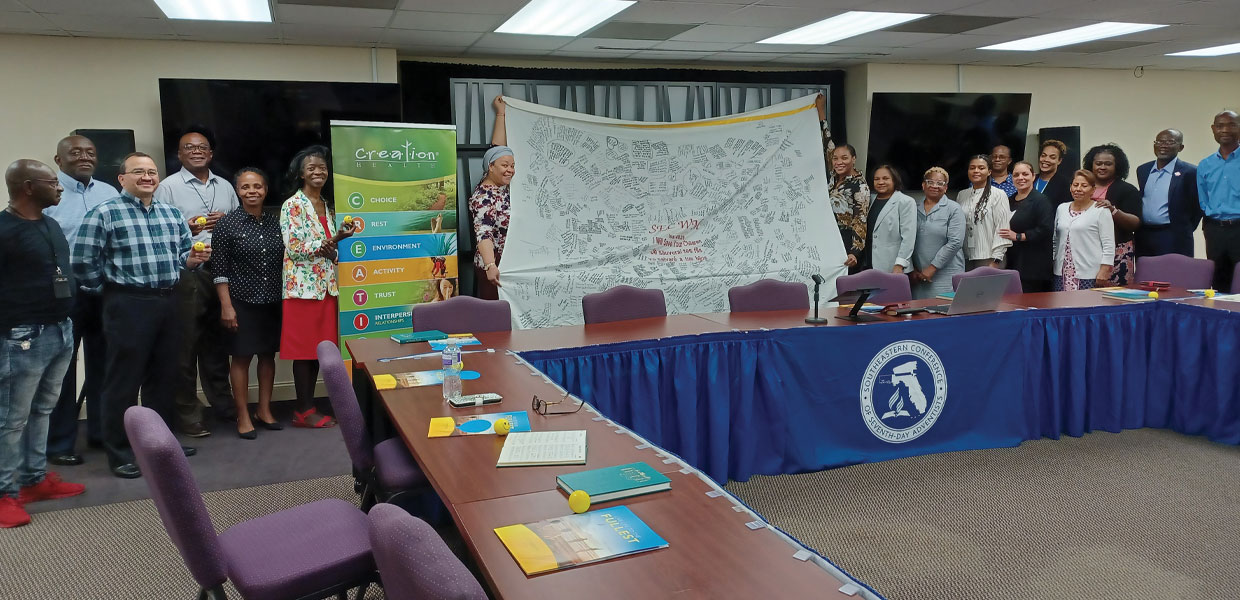 Wellness activities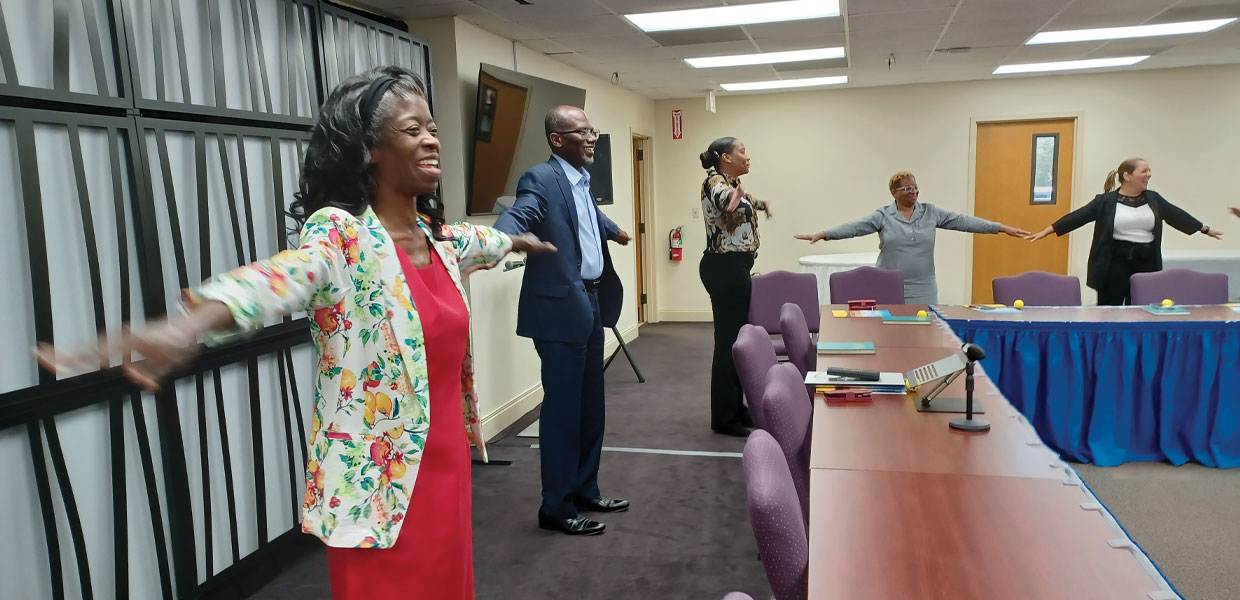 Wellness activities
Southeastern Incorporates "Wellness Wednesday"
Employee wellness is a priority at the Southeastern Conference in Mt. Dora, Fla. The Wellness Wednesday initiative was launched on October 5, 2022, with the theme, "Our wellness and fitness is our witness." The initiative's primary purpose is to share hope and restore wholeness through health information, inspiration, and motivation of employees to live the abundant life.
Recognizing the value of an employee's well-being, the Executive Team — Michael Owusu, president; Pierre François, executive secretary; and Emmanuel Charles, chief financial officer — and Brent Waldon, pastor and vice president of ministerial, have endorsed incorporating Wellness Wednesday into the morning worship schedule. Using the CREATION Life model, the presenters are office employees who talk about each health principle (choice, rest, environment, activity, trust in God, interpersonal relationship, outlook, and nutrition). Monthly, one health principle is presented and reinforced by posting information on the bulletin at the office entrance.
Wellness Wednesdays are filled with meaningful health messages, fun activities, and joyful songs. The dynamic presentations on health have increased awareness of what people can do to protect and enhance their quality of life. They have motivated employees to make gradual lifestyle changes and live the abundant life that Jesus promises in John 10:10. Smiling broadly, Jany Ortega, receptionist, said, "Wellness Wednesday is a special day! I learn something new about how to take care of my health and stay well, especially how to control stress by taking a break and walking." Keitha Hatcher engages the team to participate in stretches of the upper and lower extremities, and practice proper breathing to relax and lower stress levels. The comments from employees and their active involvement indicates that the Wellness Wednesday worships have added value to the office environment and the well-being of employees.
Jennifer Ruth Sankey, Ph.D.
Southeastern | January 2023