BY SEC Communication staff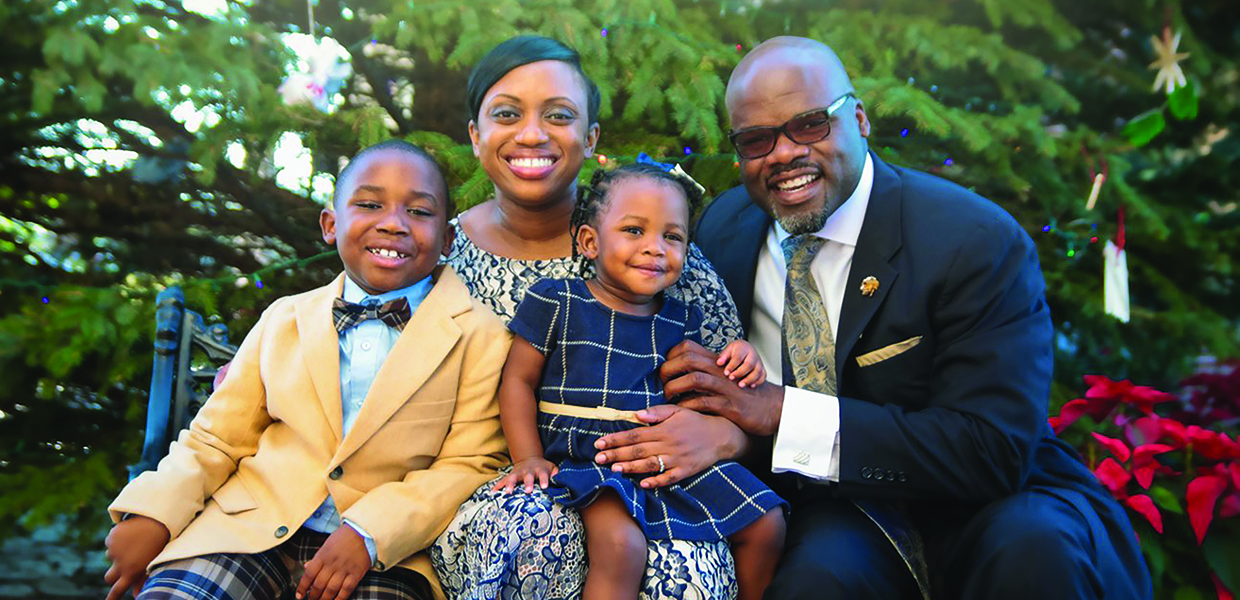 Pierre Francois, shown with his wife, Erica, and their children, Nathan and Morgan, was recently appointed director of children's and Sabbath School ministries at Southeastern Conference.
Duncan Photography
Pierre Francois is no stranger to Southeastern. Born and raised in Fort Lauderdale, Fla., he attended school and college in the Southeastern territory. And, he has spent the last 12 years of his ministry as a part of the Southeastern family. He has pastored churches in places like Fitzgerald, Ga.; Bradenton, Fla.; Tampa, Fla.; and most recently Miami Gardens, Fla.
Francois was recently appointed to serve as the Conference director of children's and Sabbath School ministries. Having received a bachelor of science in human resources development and a master of divinity, Francois brings with his academic preparedness a passion for strategic ministry development, a commitment to creativity and innovation, and a passion for effective ministry on the local church level. His first major task is a brand new Sabbath School ministry enrichment initiative designed to equip churches with cutting-edge resources, and support pastors and ministry leaders who have established clear goals and objectives for improving their Sabbath School programs.
Francois is joined in ministry by his wife of 12 years, Erica Francois. They have two children, Nathan, 8, and Morgan, 2. Concerning his new responsibilities, Francois commented that his focus will be to "support and inspire churches to contextually share Christ that [we] might by all means save some," 1 Corinthians 9:22, KJV.
Southeastern | March 2018