By KEITHA HATCHER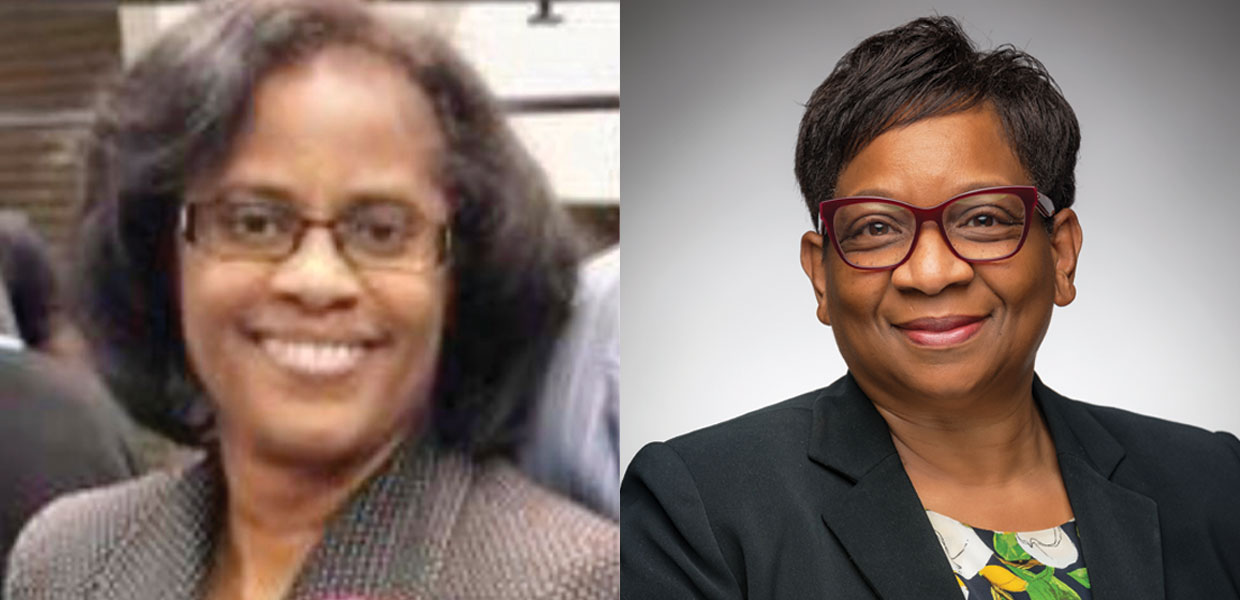 Carol Shirley-Smith is the administrative assistant for the Southeastern Conference Office of Education. Joann Bushner is the administrative assistant to the Southeastern Conference president.
There's been a whole lot of emotional letdown for workers over the past eight weeks. First, we all thought we'd be closed for two weeks — 'this is just going to be a blip' — then it was a month, now it's two months [and longer]. You have to acknowledge to employees that this transition will be difficult. At the same time, you need to recognize we just don't know," notes Society of Human Resources Management, May 2020.
The office staff of Southeastern Conference have also been adjusting to daily changes, while still maintaining their commitment to the mission of Southeastern Conference — sharing hope and restoring wholeness within their communities.
Carol Shirley-Smith, administrative assistant for education, says, "Change comes into our lives as a result of a crisis which presently is COVID-19 and definitely unexpected. It challenges and forces us to step out of our comfort zone and do things differently. I have had time to reflect on my life during this time and realize that I need to grow spiritually, so I have spent more time in the morning in personal devotion and worship to keep my soul nourished. I thank God for His many blessings and remember His nu- merous promises. I know that God loves us, is faithful, and is taking care of us."
Joann Bushner, administrative assistant to the Southeastern Conference president, shares, "Over the past few weeks, I have embraced the new role in my new normal. I was able to optimize space to work in my home remotely and provide support to the Southeastern Conference team. It has been a positive experience, especially trying to cope with the COVID-19 pandemic and stay at home order. I did not feel isolated, so I made my day-to-day experience a consecration moment with God. Each day I was able to get a good workout, indoors and outdoors, spend time with family, and practice healthy eating habits. I was able to stay focused, while being engaged in my surroundings, and still be productive with work. During this pandemic I felt compelled to pray and study my Bible more, along with practicing time management skills. Although change may not be easy, especially with the social distancing, I have no regrets working remotely at home. I have felt encouraged, calm, and better equipped as a person during this pandemic. Lastly, the Bible says in Philippians 4:11, 'I have learned in whatever state I'm in, learn to be content.'"
Additionally, Genesis 2:2 reminds, "God created the Sabbath day of rest for us." This time of rest forces all to stop and focus on important things such as relationship with God; family; physical health; community; and thanking those who put their lives on the line every day, such as healthcare workers, first responders, and the workers who perform essential services.
Southeastern employees continue to perform essential services for the Confer- ence, and they especially acknowledge those who work behind the scenes main- taining technology so the Conference family can accomplish work remotely. In Ecclesiastes 4:9, 12, Paul says, "Two are better than one; because they have a good reward for their labour …. a three- fold cord is not quickly broken." This is how Southeastern ministry workers have come together to help neighbors, family, strangers, and their communities.
Working remotely has created a new job scenario for Conference workers, but most have settled into a productive routine. The Conference family expects that employees will bring stress, anxiety, and depression over this pandemic when they return to work. Every situation is different. As they take this time to strengthen their relationships with Christ, they don't know the course of COVID-19, but they do know that God is in control.
Southeastern | November 2020