BY Vanessa Taylor and Mithra Williams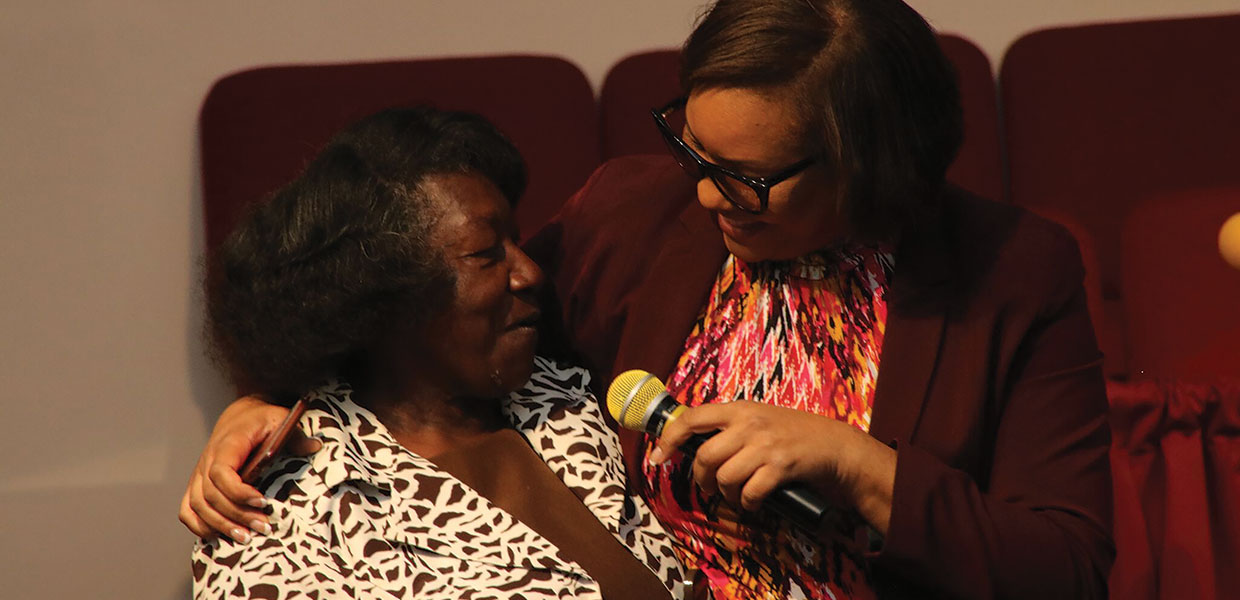 Mithra Williams (right), Southeastern women's ministries director, welcomes a first-time guest to the event.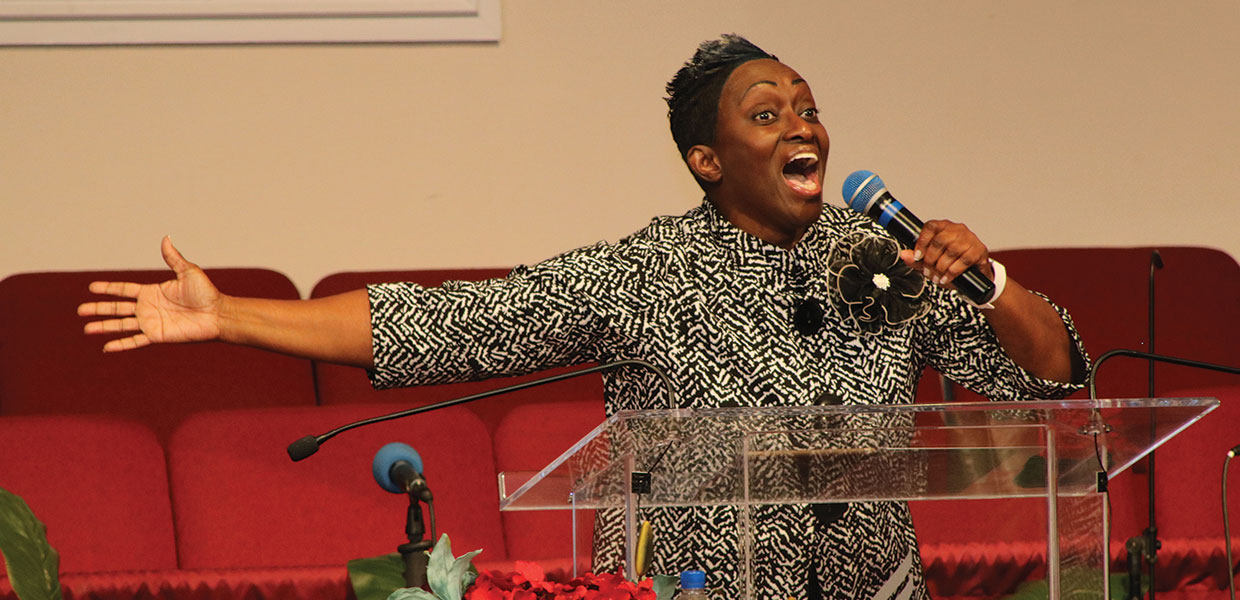 Evangelist Beverly Kinsey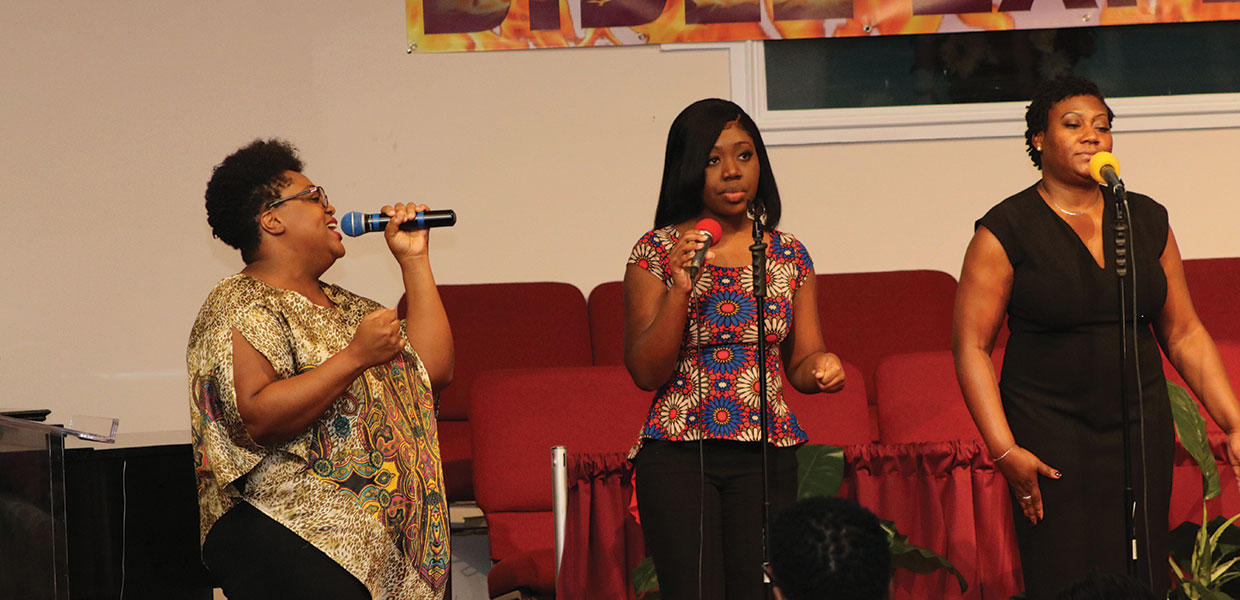 Praise team performers
The women in Southeastern Conference stand strong in evangelism. The Women's Ministries Department conducted three evangelistic series in 2019. In July, Dwanette Dilworth, Ed.D., teamed up with other departments to meet the needs of the community, and conducted a two-week series in Ocala, Fla. During the month of September, Patricia Pates conducted a two-week series in Winter Garden, Fla., with the theme "Rescued by Love."
The third series was the NET '19 Bible Explosion, led by Mithra Williams, Southeastern women's ministries director, and hosted by the Mt. Olive Church in Apopka, Fla. During the opening night, the congregation was blessed with an inspirational musical treat by gospel recording artist Lisa Page Brooks. This experience set the tone for the powerful heaven-sent messages preached by Beverly Kinsey, evangelist, during a two-week series from October 19 to November 2.
As a result of the three evangelistic efforts, 35 individuals were brought into the fold, accepting Jesus as their Lord and Saviour. To date, a total of 38 individuals have been baptized by the women's ministries workers in Southeastern.
The Southeastern Women's Ministries Department is on the move, and invite others to join the movement, because the best is yet to come!
Southeastern | February 2020