BY Gelissa Leveille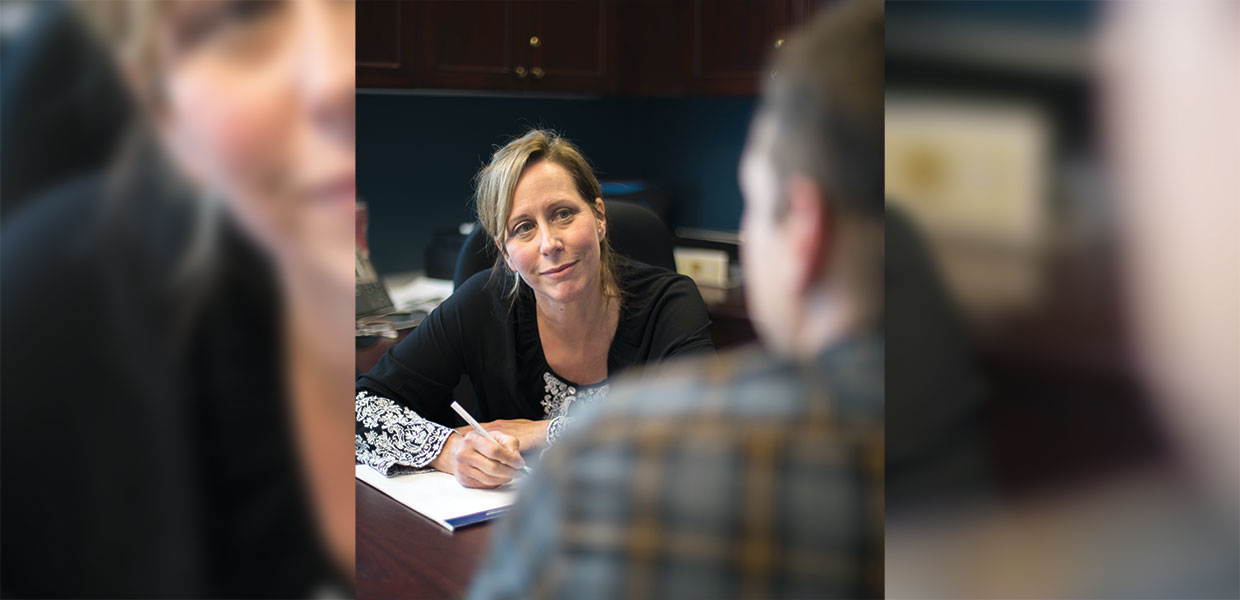 Mariella Pechero, disability support services coordinator at Southern, helps students with special challenges integrate into college life.
Gus Moretta
Students face many adjustments when starting college, and even more so for students with disabilities. Southern Adventist University has introduced a new program, Transition and Support, with the goal of allowing students with autism spectrum disorder and other learning disabilities to integrate comfortably into their new life in college. This program gives students tools to overcome hurdles that otherwise tend to reduce the graduation rate for these students.
"The program provides a bridge into college so that it can actually be a fun and successful memory, rather than resulting in students withdrawing from college because of potentially traumatic experiences," said Mariella Pechero, J.D., disability support services coordinator.
One way Transition and Support does this is by working to bring awareness to students who interact with those with disabilities.
"We had a student who stopped showering because they ran out of soap," Pechero said. "Neurotypical people might think, 'How could you not know how to deal with that?' It may not occur to those without disabilities that life is harder."
Students in the program are given a support system to aid them academically, socially, and in the residence halls. Each student is paired with a coach — a volunteer Southern student — who will help him or her become accustomed to social interactions and necessary life skills. The pair of students usually become close friends, navigating University life together.
"Many times students on the autism spectrum are actually waiting for someone to join them in their experience — not the other way around," said Gina*, a parent with students in the program. "A neurotypical person needs to go to the person on the spectrum and pull them into their world. We lose out on a great perspective and friendship when we don't reach out and continue to reach out. We all have strengths and weaknesses, and we can all learn valuable things from each other."
In addition to these coaches, students in the program go through weekly individualized counseling sessions. Pechero also advocates that the students live in on-campus housing, as it gives them real-world experience that they might not encounter in role-playing scenarios, and helps them become more adaptable. Students benefit from those skills in college and beyond.
Each component of Transition and Support is created to foster an environment of success for students with disabilities. Through this program Southern aims to continue increasing the retention and graduation rates of disabled students. For parents, this program has been an opportunity for their students to experience life independently, and it has given those involved a place that they can call home.
"It's wonderful that such a great program is right in our backyard," Gina said. "I'm thankful that my sons can be a part of a groundbreaking opportunity."
*Last name withheld for privacy
Southern Adventist University | September 2017