BY Oksana Wetmore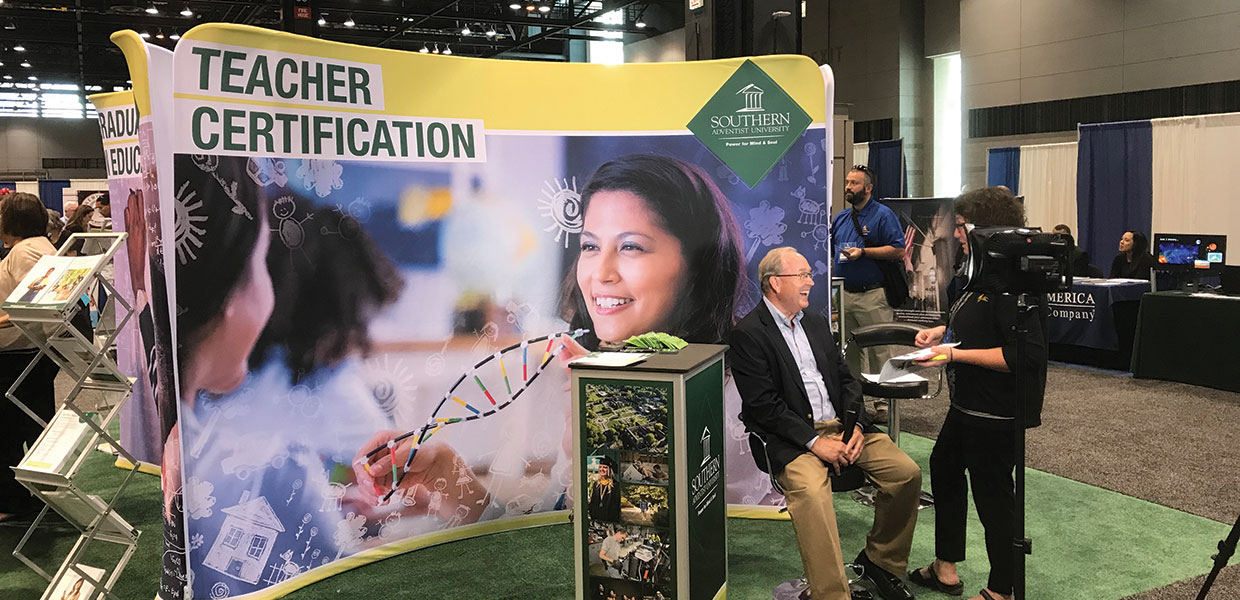 Southern Adventist University joined educational professionals from around the United States for the Seventh-day Adventist North American Division Teachers' Convention in Chicago, Ill., to "Encounter Jesus, Experience Excellence."
Beginning August 6, 2018, the event welcomed nearly 6,000 educators to the McCormick Place convention center for a series of breakout sessions and various exhibitions. Southern hosted a booth with higher education information and curriculum resources for educators seeking a master's degree in education, re-certification opportunities, and lessons on how to implement a biblical foundation teaching model into their curriculum.
Hundreds of people visited the booth during the four-day convention, including alumni and their family and friends.
"We were happy to be there and connect with educators," said Isaac James, director of marketing and university relations. "Southern is proud of our alumni and wants to make sure they have great resources as they are working both in and out of Adventist education."
President David Smith, along with vice presidents, staff, and students, hosted an ice cream social for alumni to reconnect with each other and their alma mater.
"It is fun to network and catch up with people that I have taught and worked with throughout the years," said Faith Laughlin, professor in Southern's School of Education and Psychology.
Southern Adventist University | October 2018