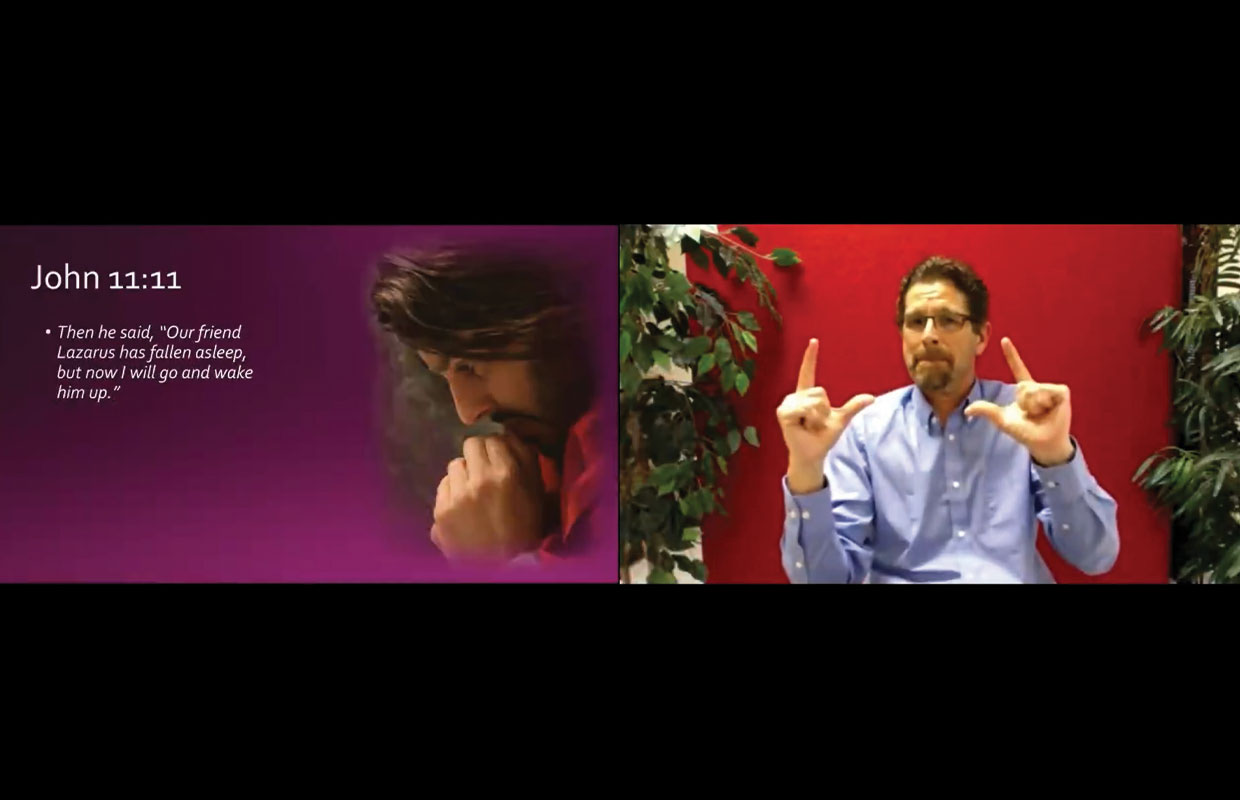 Jeff Jordan (top), pastor for the Southern Deaf Fellowship in McDonald, Tenn., recently offered an online evangelism outreach for the deaf community. The theme was "What's Happening with the World?" and was presented in American Sign Language.
Submitted by: Carin Bartlett
Southern Deaf Fellowship in McDonald, Tenn., held a virtual evangelistic series in American Sign Language this past April using Zoom to share God's message of hope and salvation with the deaf.
The series, titled "What's Happening With the World?" ran every evening from April 18-23, 2021, and the final meeting was held on Sabbath morning, April 24. Jeff Jordan, pastor of Southern Deaf Fellowship, presented the messages.
The series opened with a review of the catastrophes that have recently plagued the world, such as COVID-19, natural disasters, and unrest, and explained how the Bible predicts that intensified disasters will happen in the end times of Earth's history. The meetings focused on the end times, the great controversy, law and grace, the plan of salvation, and explained the state of the dead, the seventh-day Sabbath, and other topics. On Sabbath, attendees joined the church live stream on the Southern Deaf Fellowship website for the final presentation, which focused on the blessed hope of the second coming of Jesus, Heaven, and the new Earth.
The name and focus of the series had a specific purpose.
"The theme was chosen because of the events we just witnessed: the virus, protests, elections, natural disasters, to list a few," said Jordan. "I think people would want to know the answers."
The meetings were well attended by eager participants, with an average attendance of 52 connections on Zoom. Attendees from across the United States joined the meetings, along with some international guests from other countries as far away as the Philippines and Indonesia.
After the series concluded, Jordan has continued Bible studies every Monday evening with those who are interested in further study.
The recordings of the What's Happening With the World? meetings are posted on the Southern Deaf Fellowship website, deafchurchonline.org
Georgia-Cumberland | August 2021