BY staff reportER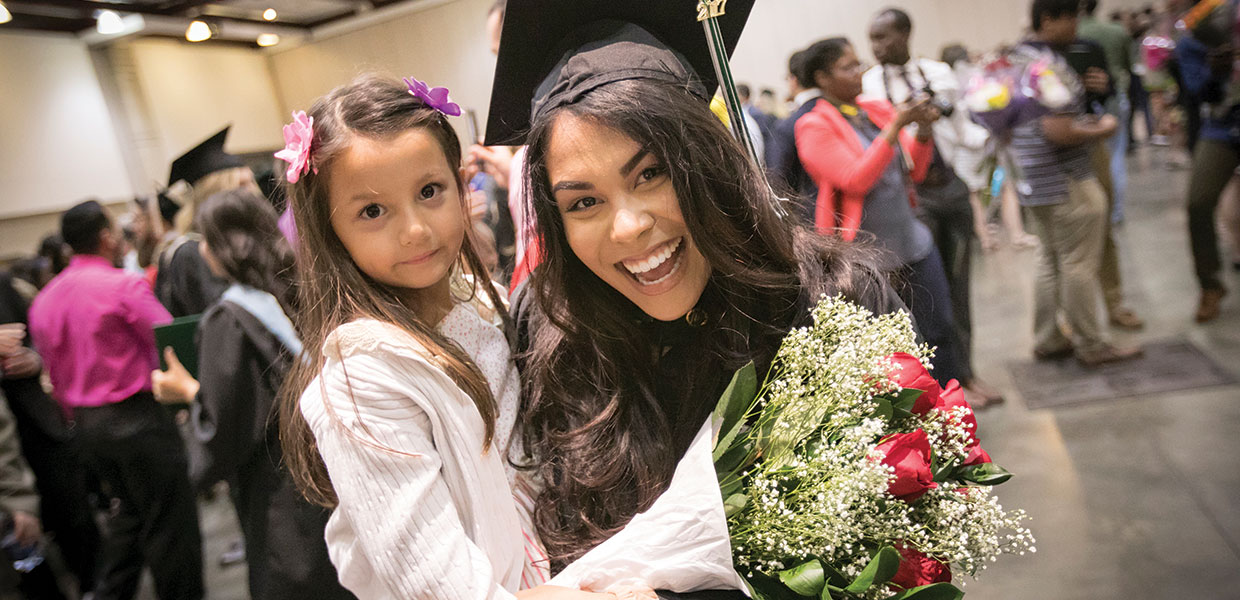 Alexa Martin, 2017 nursing graduate, celebrates with her niece.
This year marks a record number of graduates from Southern, with 749 receiving their diplomas during the University's three graduation weekends in summer, winter, and spring. By comparison, when the school first opened 125 years ago, only 23 students were in attendance.
The 416 who graduated this past May, with degrees ranging from associate to doctoral, benefited from a Commencement address by Terry Shaw, '84, president and CEO of Adventist Health System. They joined the 21,352 alumni who have graduated since 1892, many of whom have gone on to make significant differences in the Church and their communities. To read more about some of their contributions, visit southern.edu/125.
Southern Adventist University | August 2017