Anaya Miller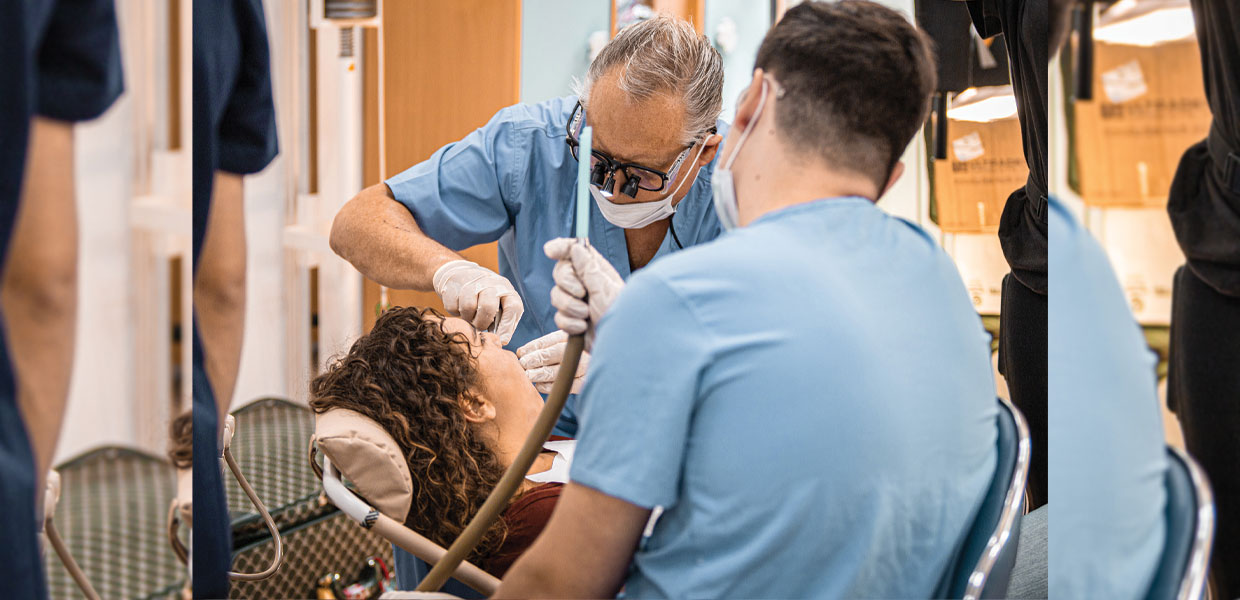 Southern students assisted medical and dental professionals in providing care for Ukrainian refugees in Romania.
Aron Mariano
In June, a group of 24 Southern Adventist University students and employees spent a week in Bucharest, Romania, helping Ukrainian refugees. Southern partnered with Adventist Medical Evangelism Network (AMEN) to provide medical and emotional aid to Ukrainians who had fled their homes due to the ongoing war in their country.
Southern's volunteers helped set up an outdoor medical clinic and assisted the medical and dental professionals. Additionally, they organized activities for the children, prayed with patients, and participated in health and spiritual talks. Every day, Southern's team came together to pray over those who had visited the clinic.
"I was so proud of our students. Their spirit of service, leadership, and hard work was evident from the beginning, and I saw the love of Jesus shining through them," said Sandra Araujo- Delgado, the University's annual giving manager and trip chaperone. "I was also moved by the heartbreaking stories of loss from the refugees and their sincere gratefulness for everything, from dental care to a simple gift for their children."
For Aron Mariano, junior music major, working with the refugees left a big impression, and he realized the fragility of life.
"Many of the people who sat on our makeshift dental camping chairs were people with college degrees," Mariano said. "One of our patients was a lawyer. Others were doctors, pastors, and teachers who were employed before being driven out of their homes. I learned not to take our houses, families, and jobs for granted."
"As Southern students take part in mission trips like this, they learn firsthand what it's like to serve others, and it changes them," Araujo-Delgado said. "I love that these opportunities are part of shaping our students for a life of service and eternity."
Southern Adventist University | August 2022