BY Staff Writer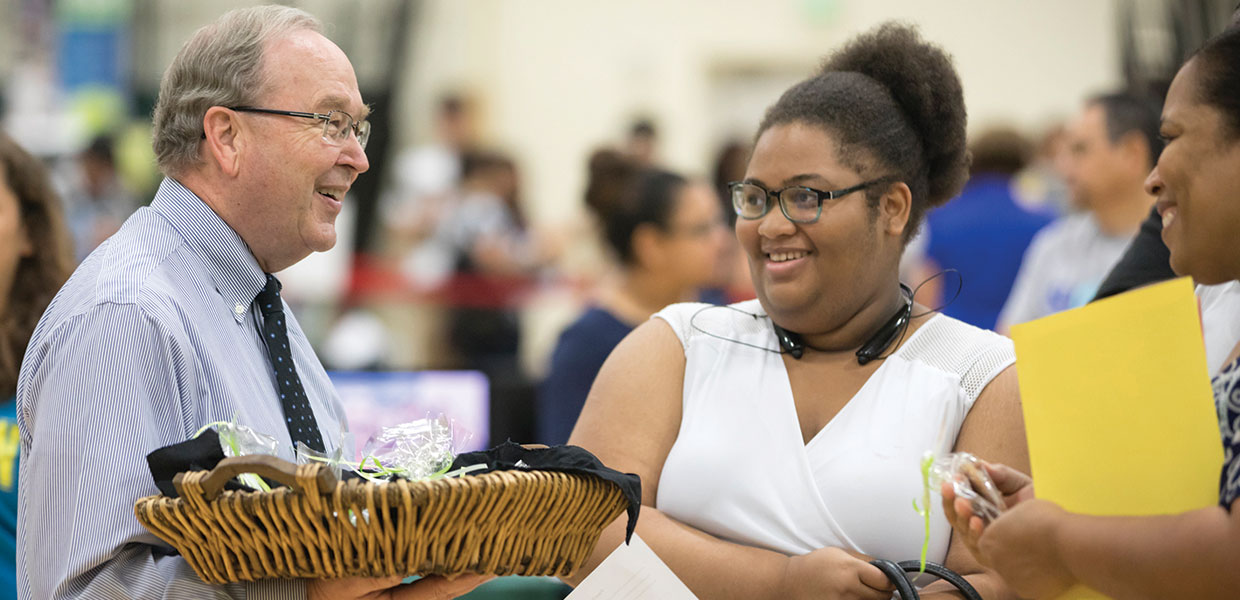 David Smith, Ph.D., president of Southern Adventist University, welcomes new students with a smile and the offer of homemade cookies.
Over the course of 2019, the leadership of Southern Adventist University worked to revise the University's official mission, vision, and values. A vote by the University's Board of Trustees on October 6, 2019, finalized the new statements:
The Mission
Grounded in Jesus Christ and dedicated to the beliefs of the Seventh-day Adventist Church, we equip students to embrace biblical truth, embody academic and professional excellence, and pursue Spirit-filled lives of service.
The Vision
Southern Adventist University's vision is to:
Model the love of Jesus in every interaction
Invite students into a saving relationship with Jesus
Inspire each student to engage with God's Church and the world through service and witness
Provide each student with an exceptional learning experience that equips them to thrive in a fluid, global job market
Core Values
As Southern Adventist University employees, we:
Embrace a Seventh-day Adventist worldview and Fundamental Beliefs
Love others as God loves them
Act with integrity
Live prayerfully
Serve others generously
Follow God's calling
Pursue excellence
Exercise responsible stewardship
Offer an Exceptional Learning Experience
"These new statements define the heart of who and what we are as an institution and also who and what we plan to be in the future," said David Smith, Ph.D., president of Southern Adventist University. "Our goal is to clearly express, particularly to our employees, what we expect from their service, as well as sharing with our students and constituents what we expect to deliver."
Southern Adventist University | January 2020