BY Trisney Bocala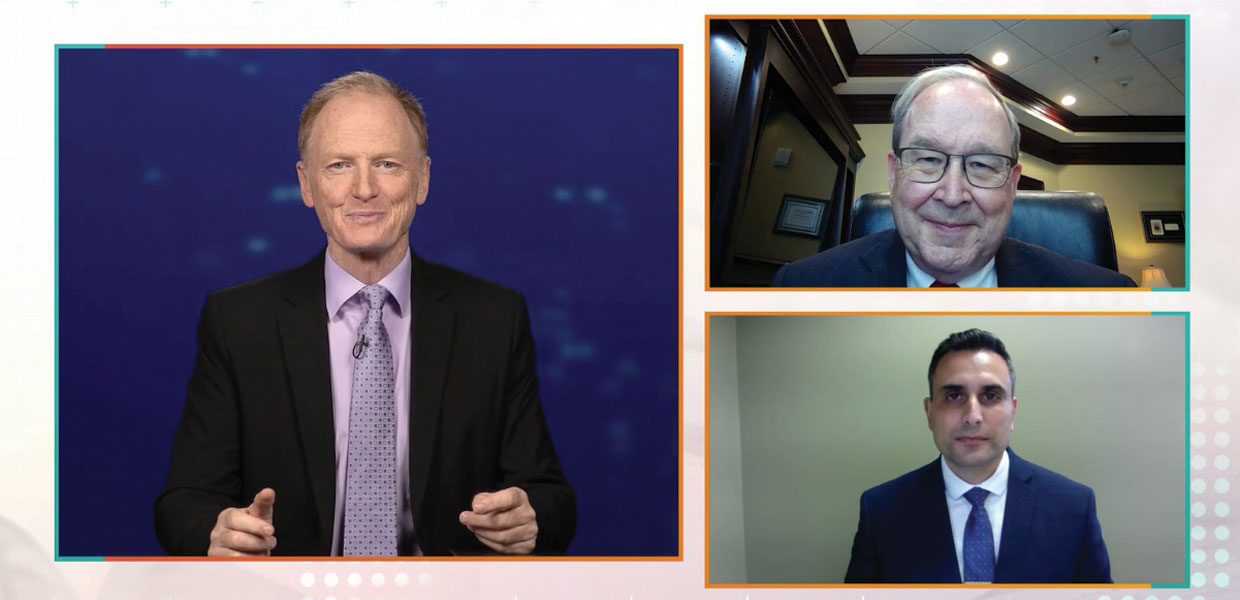 John Bradshaw (left), of It Is Written, discusses "Education in the Garden of Eden" with Southern leaders David Smith and Joseph Khabbaz.
This October, representatives from Southern Adventist University joined John Bradshaw, It Is Written president, via Skype to discuss the Seventh-day Adventist Adult Bible Study Guide. This quarter's study guide is composed of lessons on the topic of education, written by various Adventist college and university presidents. David Smith, Ph.D., president of Southern and one of the authors, and
Joseph Khabbaz, vice president for spiritual life, provided insights on the first lesson, "Education in the Garden of Eden."
"I was amazed at how many principles of Adventist education are found in the experience of Adam and Eve in their garden home," Smith said. "In particular, the revelation of God's amazing love in Eden provides a focus for any educational institution that would model itself after that first school."
Although the lessons were originally written a number of years ago, their release now is relevant amid complex decision-making concerning education during the COVID-19 pandemic.
"While many people are wondering how to make education happen, It Is Written is able to strongly endorse Adventist institutions of higher learning by featuring college representatives teaching meaningful, spiritual material," said Tibor Shelley, associate director of production and media for the religious broadcast. "The timing seems divinely appointed."
| December 2020