BY Emma Winegardner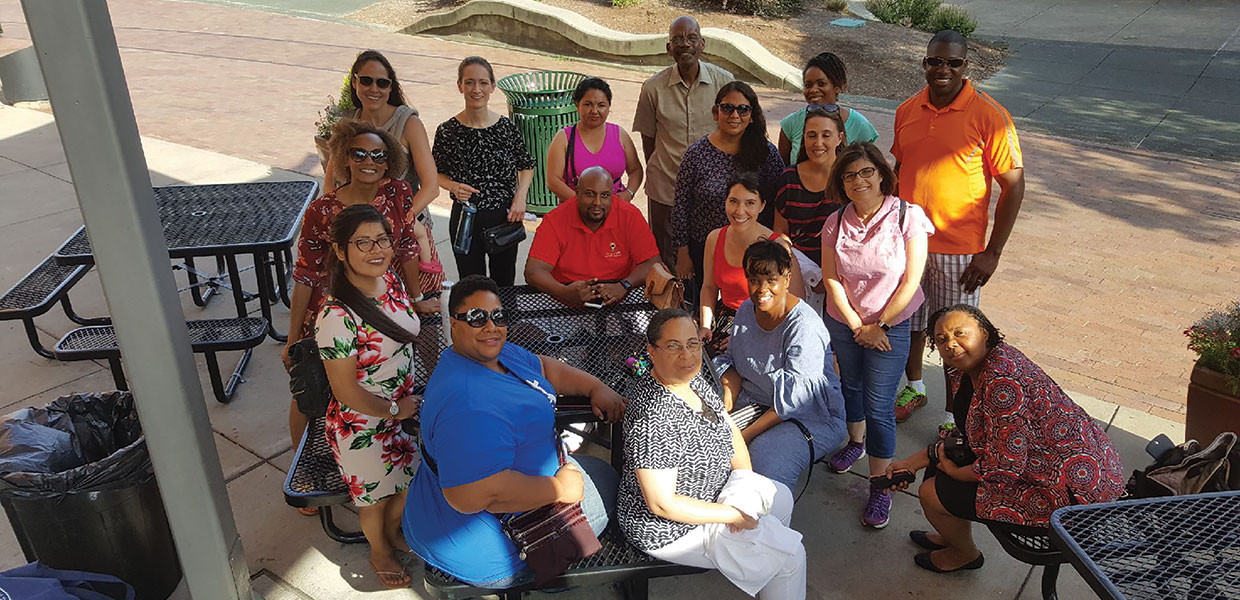 Participants in this year's Adventist English Association Conference, co-hosted by Southern and Oakwood, enjoyed the opportunity to connect academically and personally with each other.
This summer, Southern's English Department had the privilege of co-hosting the Adventist English Association (AEA) Conference with Oakwood University. The theme of the Conference was "Diversity in Adventist English Education."
Formed in 1968, the AEA seeks to connect and develop professional interaction among secondary and post-secondary Adventist English teachers, holding conferences every three years.
"It's by teachers for teachers," said Linda Tym, Ph.D., associate professor of English at Southern and president of the AEA. "It's by lovers of literature for lovers of literature who care about the Church and Christian education."
The 45 attendees represented 14 public and private institutions, and included six faculty from South American universities. Events included academic sessions, tours of the Oakwood and Southern communities, Sabbath worship together, and an AEA business meeting.
Tym has been AEA president for three years. She and her fellow board members — Kem Roper, Ph.D., vice president, formerly of Oakwood, and Clarice Nixon, assistant professor of English at Southern, communications representative — integrated diversity into every level of the Conference. Besides seeking papers concerning issues of diversity in Adventist education, they also encouraged Adventist educators who work at non-Adventist institutions to attend.
"I had such a fantastic time," said Sari Fordham, M.F.A., associate professor of English at La Sierra University. "The theme was so well chosen. I'm always looking to bring in new voices in the texts I teach, and I got some helpful ideas from the presentations. And, as a Southern alum, it was fun to be back on campus!"
Southern Adventist University | August 2019