BY Tierra Hayes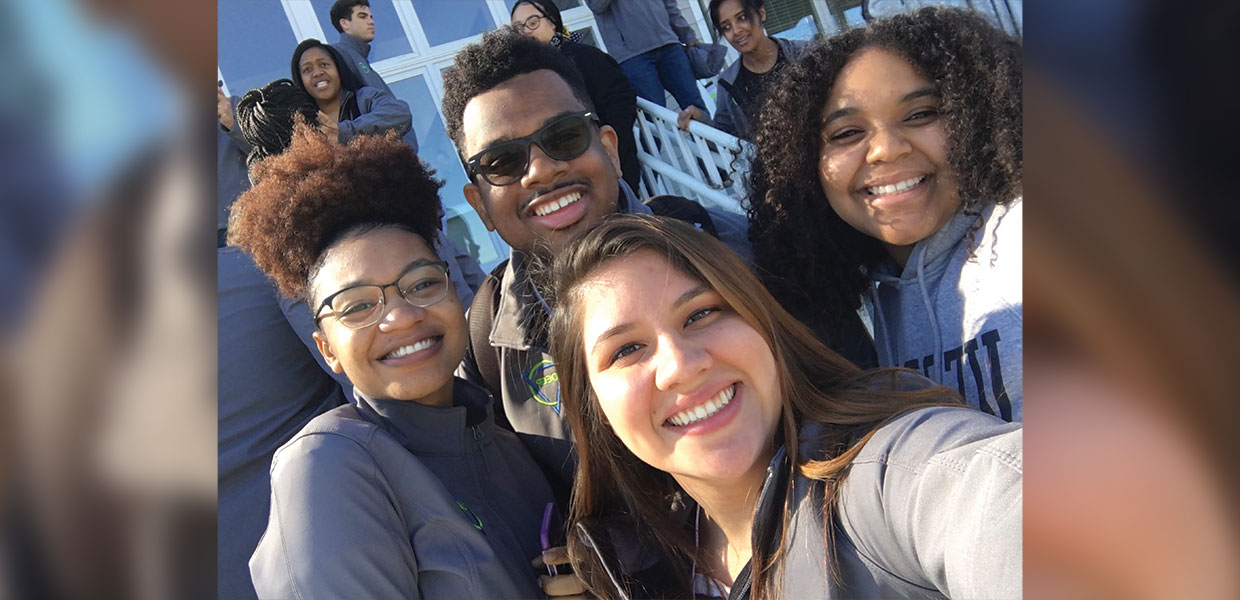 Alayna Hunt (left) and Andrew Merideth from Oakwood University, and Daniela Trejos (front) and Angie Edwards from Southern Adventist University enjoyed getting to know each other during the DEEP Retreat.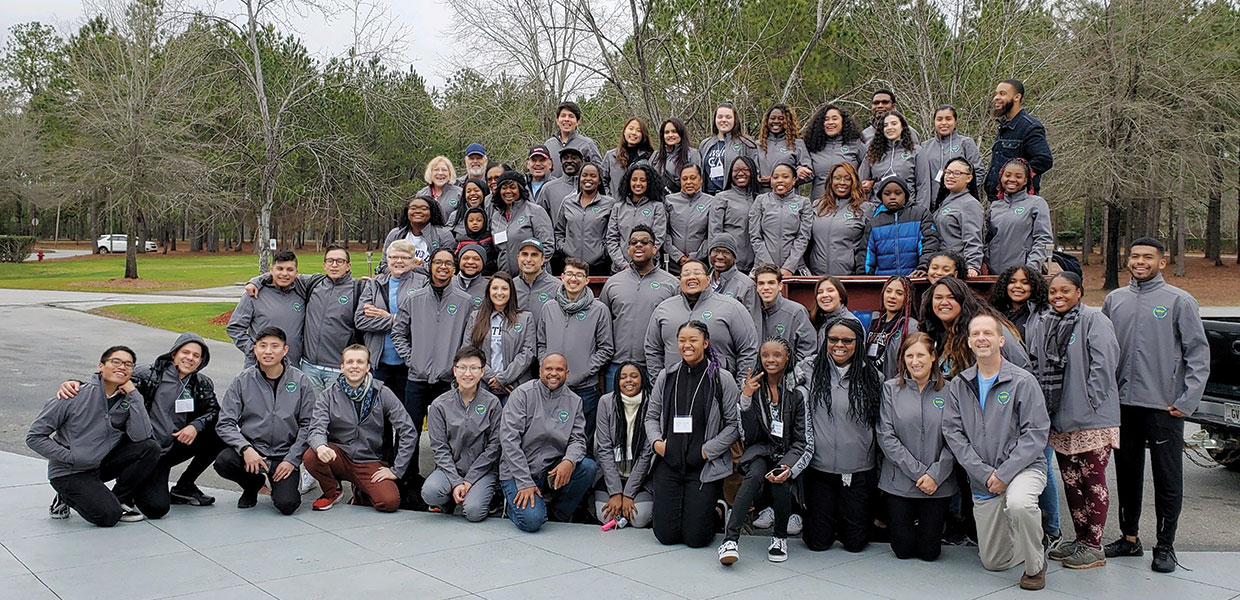 2020 DEEP Retreat participants enjoyed seminars, discussion, service, and fun together.
This past February, 20 students from Southern Adventist University and 20 students from Oakwood University were invited to come together for the 20th annual DEEP (Diversity Education Exchange Program) Retreat. Under the theme "20/20 Vision," the Southern Union-sponsored program included discussion and fellowship, a service event, and opportunities to enjoy nature.
The group spent a weekend in Cordele, Ga., where each student roomed with someone from the other university. They also had the chance to get to know each other by kayaking on the surrounding lake; sitting together in talks by Roger Hernandez, ministerial and evangelism director for the Southern Union; picking up trash at a nearby state park; and engaging in deep discussions about diversity.
"The main goal of DEEP Retreat is to bring together students from different cultures and backgrounds," said Stephanie Guster, Southern's senior adviser for diversity, who coordinated this year's event. "In another setting, they may not get the opportunity to room with someone who is Korean or Tongan, Cuban or Ethiopian, or get to know them on a personal level."
According to Guster, the most frequent sentiment expressed by attendees was that they wished they had more time with each other.
"I was tremendously blessed by the seminars, and I want to make it my mission to break down social barriers," said Sokopeti Paongo, senior nursing major at Southern. "The weekend went by so fast, and I wish we could have stayed longer."
"My favorite aspect about the retreat was truly being able to engage in meaningful conversations with students from Southern about their life perspectives and cultural background," said Grace Wainaina, senior finance major at Oakwood. "The informal sessions during the retreat were so enlightening."
Guster was pleased to see students forging new, culturally diverse relationships over the weekend, fulfilling the goal of the event.
"Getting students together allows them to see that they have more in common than they realize," Guster said. "I hope this event helped to nurture Christian diversity and develop a new understanding between students of Southern and Oakwood."
Southern Adventist University | April 2020