BY Abigail king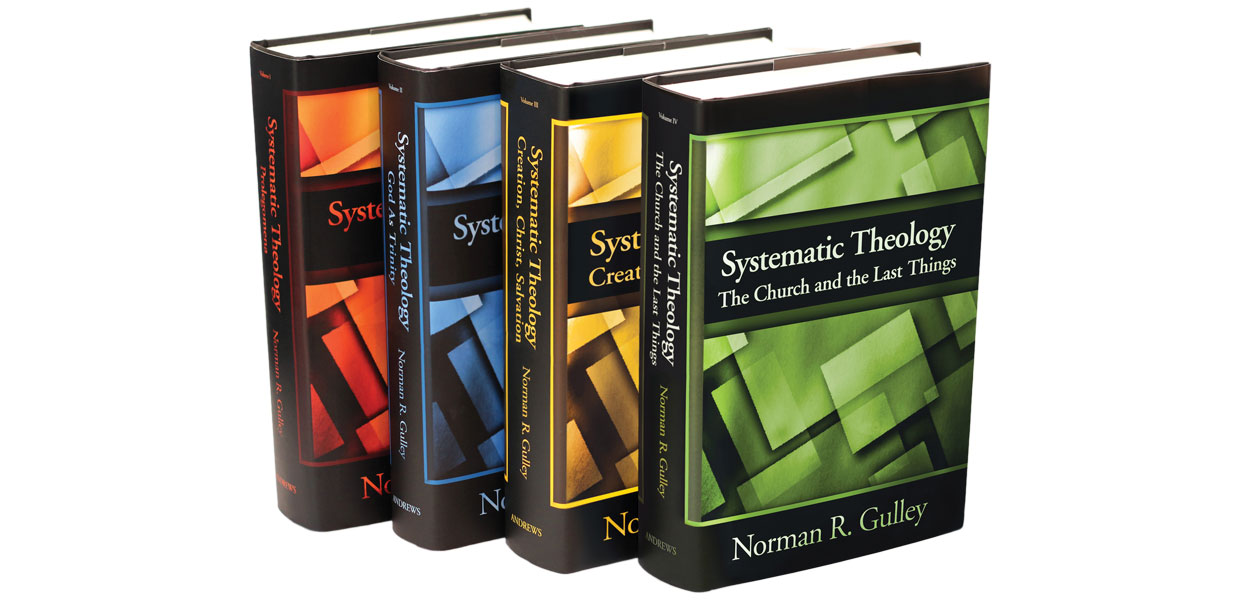 This fall, Andrews University Press published Systematic Theology: The Church and the Last Things, by Norman Gulley, Ph.D., research professor in the School of Religion at Southern Adventist University. This is the fourth and final volume in Gulley's biblical research series. In this 800-page book, Gulley expounds on last-day events from a scriptural and historic perspective. Gulley explained, "Volume 4 will be of interest to all who want to be informed and ready for the days just ahead."
Gulley graduated from Southern (then Southern Missionary College) in 1955 and received his Ph.D. in systematic theology from the University of Edinburgh in Scotland.
The idea for Gulley's research series came while he was studying in Scotland. He became convicted that the Seventh-day Adventist Church needed a theological system unlike other systems — based on Scripture alone. He sensed that God was calling him to write a systematic theology for Adventists and promised God he would try. However, Gulley had no idea what this would involve, and that it would take more than 30 years to complete.
Systematic theology is the idea of studying about God in an orderly way. The first volume of the series explains how to study and interpret biblical truths about God, followed by volumes covering the Trinity, Creation, Christ, salvation, and last-day events. These four volumes are intended for students of the Bible and theology, but also are available as a biblical resource for anyone.
"This is a groundbreaking work," said Greg King, chair of Southern's School of Religion. "It is the first multivolume systematic theology from an Adventist perspective."
Ronald Knott, director of Andrews University Press, agreed. "It is the largest theological work ever written by an Adventist author. Now complete, these volumes will have a lasting impact on general understanding of Adventist theology for years to come."
Gulley's work has received broad engagement from scholars outside the Adventist world. David Dockery, president of Trinity International University, commended Gulley's work in Volume 4 as "thoughtful in its approach, balanced in its engagement with others, wide-ranging in its research and interaction, and clearly presented."
Gulley is currently working on his next book, Christ Our Assurance: How to have Fitness for Last-day Events and Heaven; A Christ-centered Book of Hope. This will be a companion source for the Adult Sabbath School Bible Study Guides for the second quarter of 2018.
Southern Adventist University | December 2016