BY Staff Reporter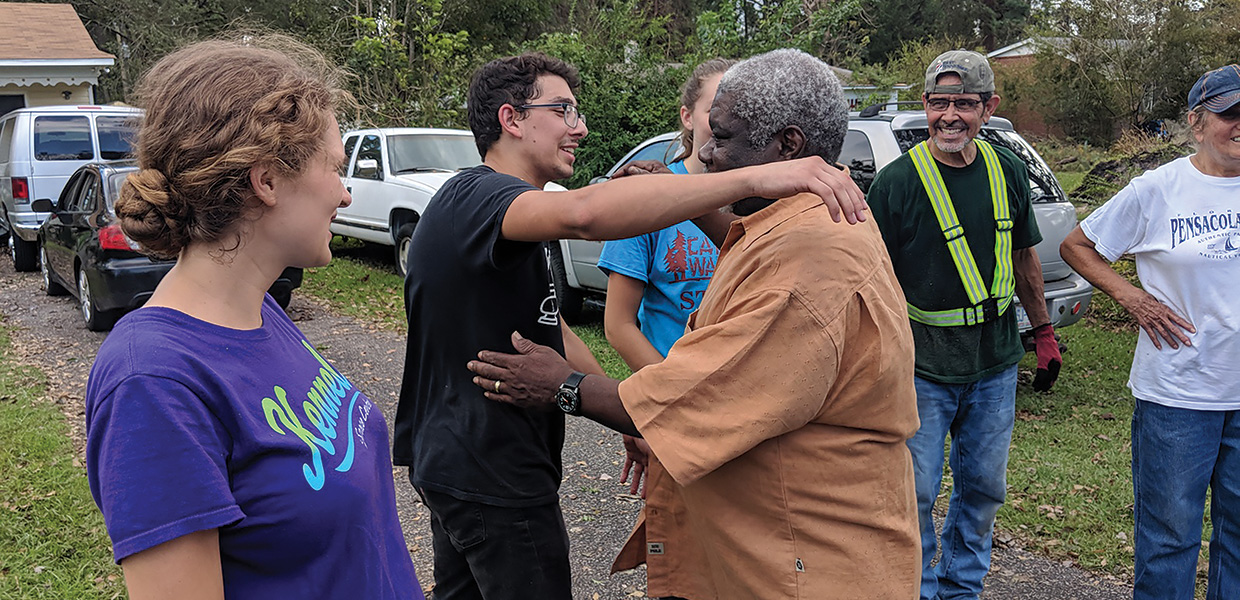 By meeting physical needs, Southern students and employees were able to connect with individuals impacted by Hurricane Florence.
Some flood-damaged houses needed to be gutted, including ripping out carpet and cleaning away debris.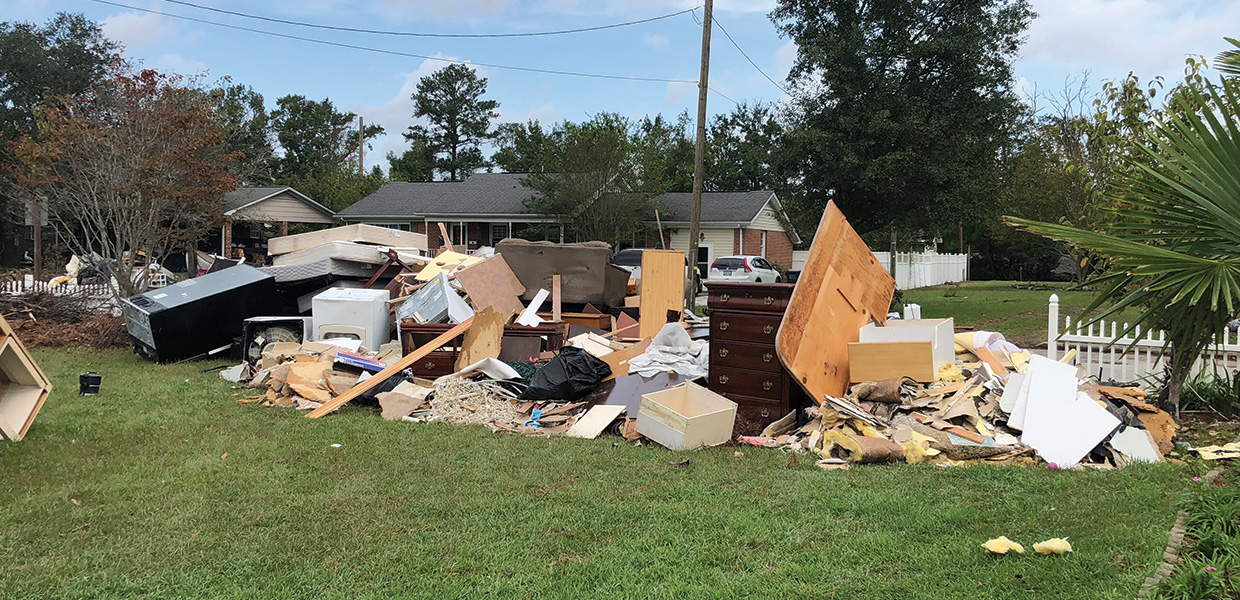 Trash piles grew as the teams made progress clearing away damage from flooding.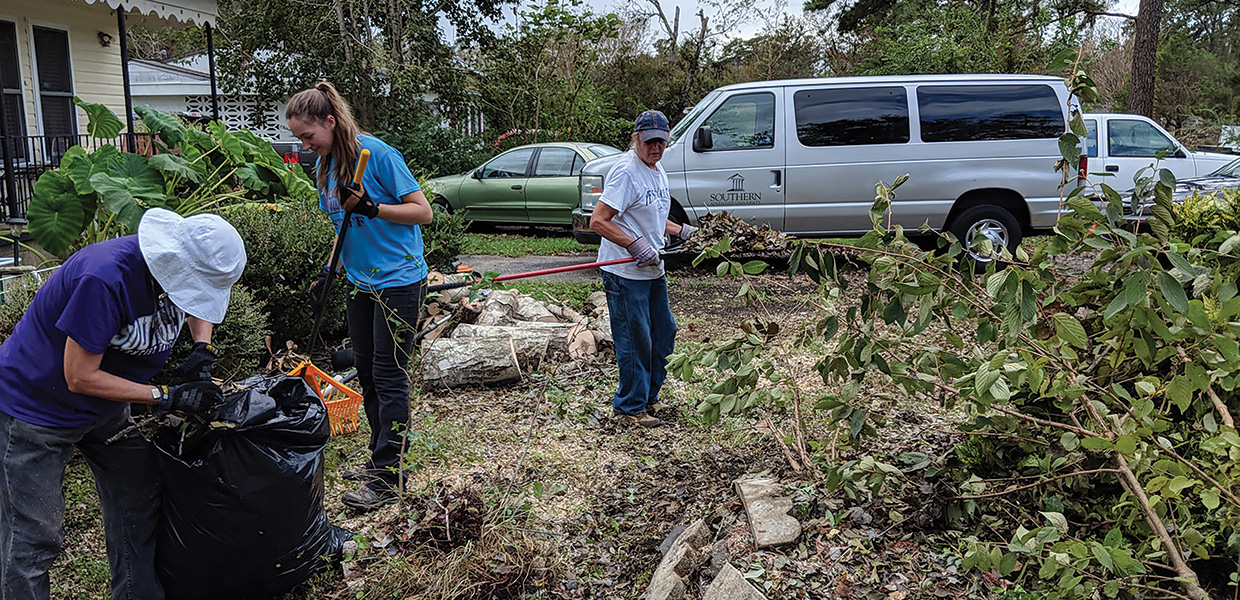 The Southern groups worked alongside other volunteers to help clear away fallen trees and debris in yards.
In the aftermath of Hurricane Florence, students and employees from Southern Adventist University in Collegedale, Tenn., jumped into action. As flooding receded in the Carolinas, teams of trained individuals deployed to help, with groups taking turns serving in New Bern, N.C.
This quick response was possible thanks to a partnership with 2Serve Disaster Training and Response, that helped train and prepare students and employees for just such a natural disaster. 2Serve partners with Adventist academies, universities, and conferences to carry out the mission of the Seventh-day Adventist Church through Community Emergency Response Team (CERT) training. The first formal CERT training was offered at Southern this past August, followed by a disaster response simulation in September, and training in how to organize a shelter and ensure the safety of those affected.
"Being ready is very important because it is a matter of when another disaster is going to happen, not if it is going to happen," said Jennifer Carter, director of Southern's Christian Service program.
As Hurricane Florence touched down, Southern's team was able to mobilize and recruit students and staff for relief assistance. Three groups deployed over the span of two weeks. Those who participated came back to campus tired and sore, but inspired.
"After we had ripped out soggy carpet and put furniture back in place on the swept concrete floor for an older couple, we prayed with them and then shared hugs," said Elaine Hayden, who works in the School of Education and Psychology and volunteered with one group. "The reward of seeing tearful people thanking us after seeing young people and others give so cheerfully to help them out of the ditch, so to speak, is something I will carry with me forever."
Laura Racovita-Szilagyi, associate professor of social work, and other campus leaders in emergency preparedness are focused on growing the program at Southern and responding locally to needs within the Southern Union.
"However, we are not ruling out deploying to help wherever God calls us," Racovita-Szilagyi said. "Ultimately, we model Jesus' love for a hurting world; He took care of the needs of the people first, and then invited them to follow Him. These trainings and experiences will remain with students, staff, and faculty participants, and they will take their skills and knowledge wherever they go."
Southern Adventist University | November 2018