BY Rachel Beaver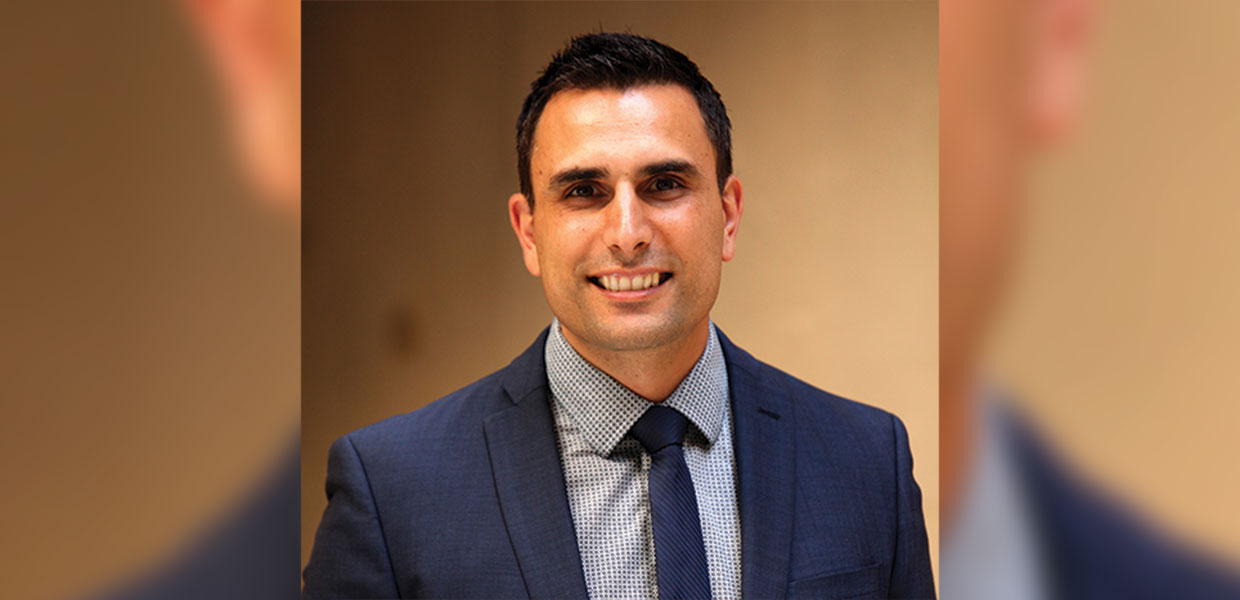 Joseph Khabbaz began his role as Southern's vice president for spiritual life in October.
Southern Adventist University is pleased to welcome Joseph Khabbaz as the new vice president for spiritual life. Along with serving as campus chaplain, Khabbaz will help prioritize Southern's spiritual goals through this newly restructured position.
"For some time, I've hoped for an administrative position focused on spiritual life that would provide direct input into top decision-making processes," said President David Smith, Ph.D. "I believe spiritual life is at the heart of everything that is important to us at Southern, and that we are best served by waving the flag of spiritual life as high as we can. I know that the focus on spiritual life will be greatly enhanced through Joseph's ministry, and that our employees and students will be effectively ministered to through the work he and his team in the Chaplain's Office will provide."
Khabbaz was born and raised in Sydney, Australia, where he worked as an accountant before attending seminary at Andrews University. He has years of experience working with young people, including his most recent position as the youth and young adult pastor at Sligo Seventh-day Adventist Church in Takoma Park, Md. His hobbies include international mission trips, basketball, and spending time with friends and family, including his uncle, retired Southern religion professor Philip Samaan, DMin.
"I'm excited to serve young adults as they matriculate through Southern," Khabbaz said. "This is a time of life where they will be making critical decisions that will set their future direction in areas of their career, finances, friendships, and spirituality. As faculty and staff go through life alongside students, I pray that both ourselves and the students will be transformed through a vibrant relationship with God."
Khabbaz assumed his responsibilities in the new dual role of chaplain and administrator in mid-October.
Southern Adventist University | December 2019