BY Candice Johnson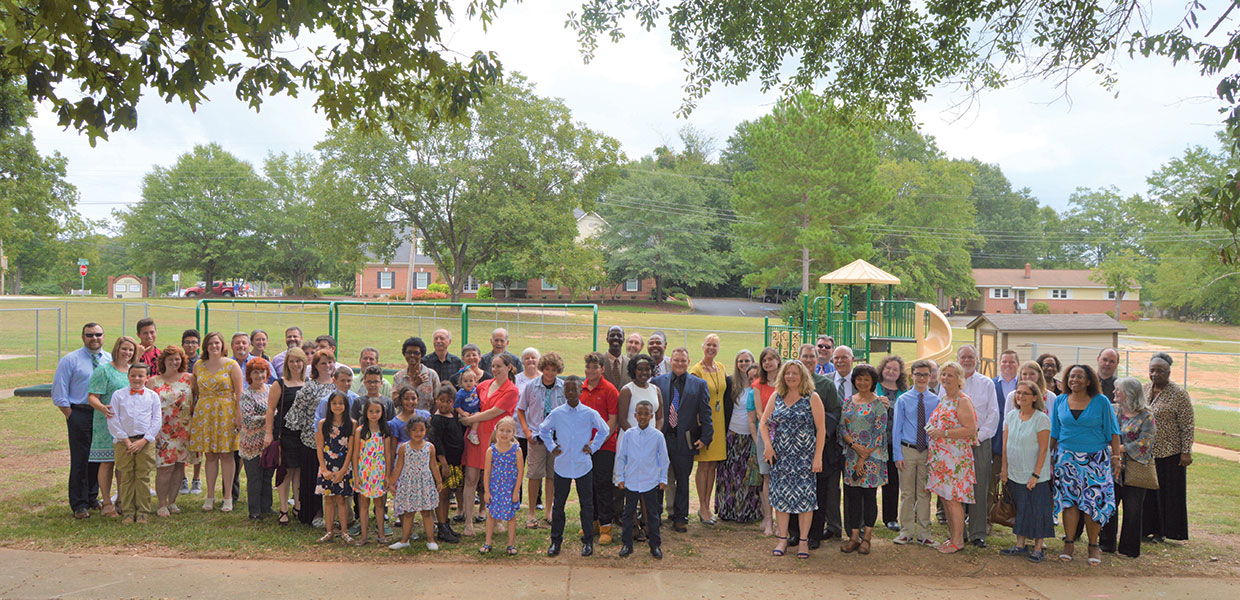 Candice Johnson
The children on the educational campus of the Spartanburg, S.C., Church didn't have a playground for the 2018-19 school year as they waited for a new one. A playground committee selected equipment with input from the Eddlemon Adventist School (EAS) teachers. Both the church and school contributed more than $20,000 toward the project, with the balance coming from individual donors.
Several weeks prior to school starting at EAS, the goal of raising $60,000 was met, so Mosteller Design and Construction of Columbia, S.C., began installing the new structures. Sunday after Sunday, dozens of volunteers also got to work to help spread mulch and wood chips, trim bushes, repair and paint sheds, and freshen up the landscaping to help make the rest of the playground more appealing.
The playground was ready August 13, 2019, so the school family had a ribbon- cutting ceremony. The children were excited to run on the artificial green turf, try the swing sets, and explore the tower with slides and bars for climbing. These new play structures serve children from 2 years through eighth grade from Eddlemon Child Development Center (ECDC) and EAS.
The Spartanburg Church family walked over on Sabbath at 1:30 p.m., September 14, 2019, for a special playground dedication after potluck. EAS board chairman Ernie Boughman III led out by asking some of the EAS board members; John Watson; Mike Hope, principal; Candice Johnson; and Ross Knight, associate pastor to pray that the playground would be a place of safety, exercise, joy, and faith. The members praise God for the wonderful new playground provided by a supportive church and school!
Carolina | November 2019