BY Sheila Montenat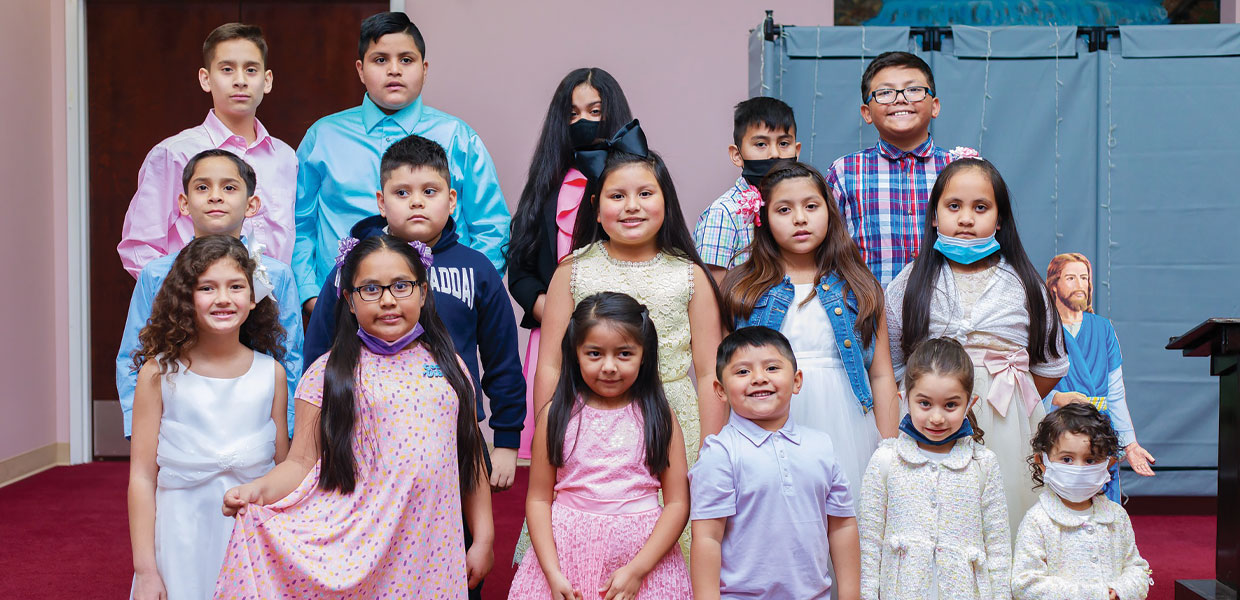 28 Creencias graduacion
Contributed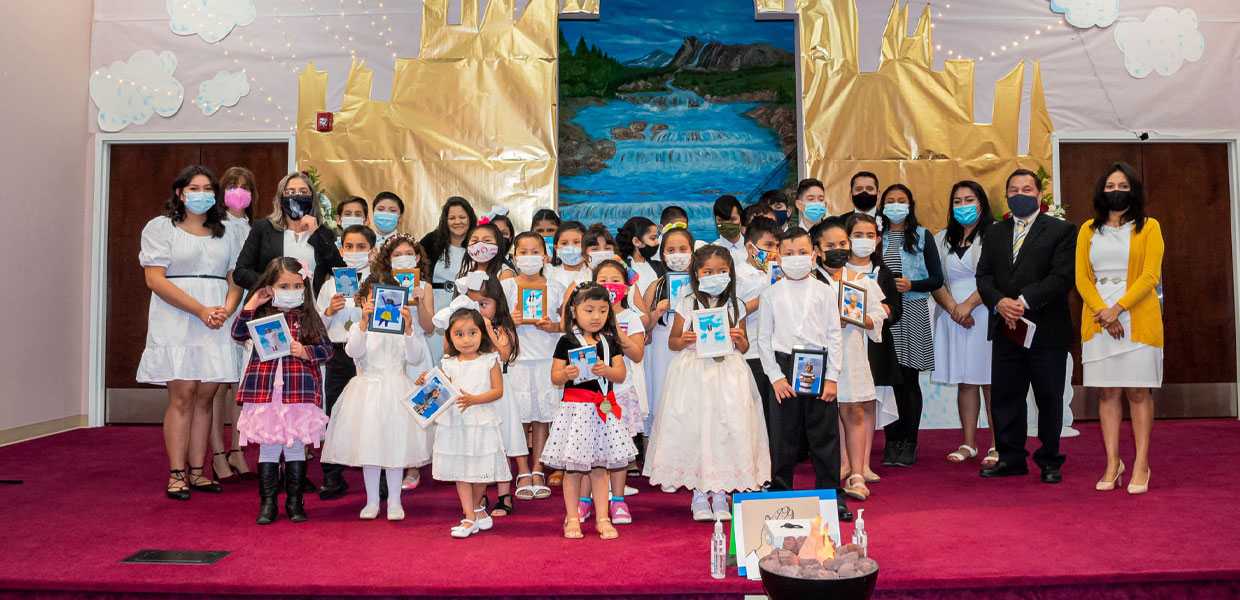 Contributed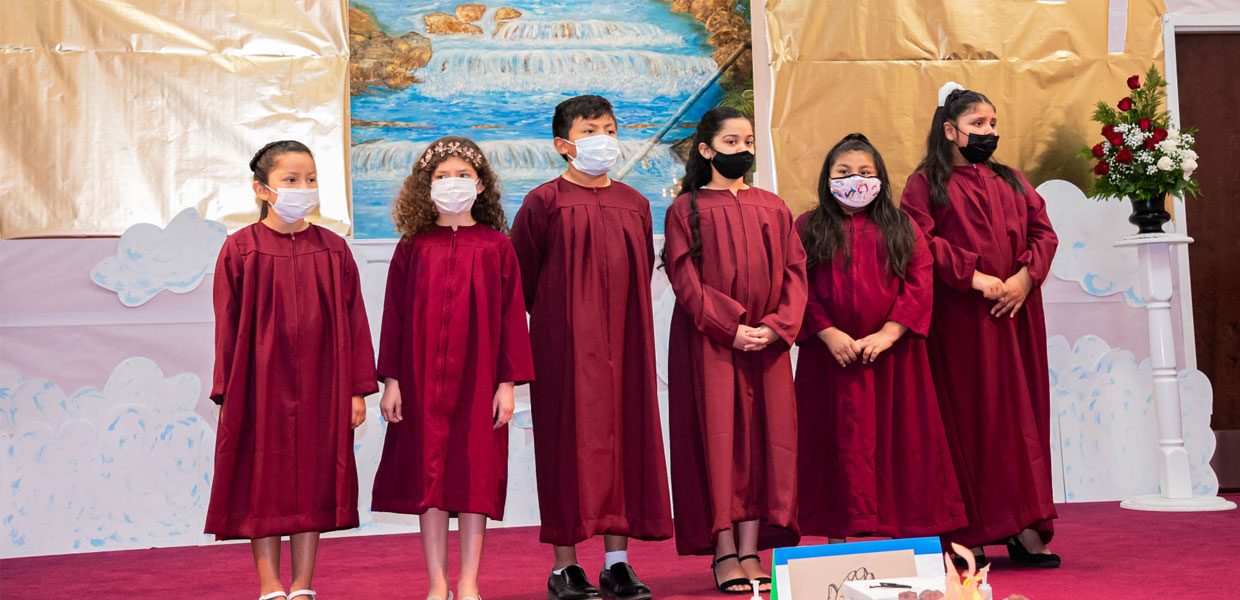 Contributed
When the pandemic began in March 2020, the Spartanburg Spanish Church began worship services online, not only for adults, but also for children.
For children, the primary focus was the online Sabbath School and Adventurer and Pathfinder clubs. An opportunity was identified to provide a joyful, creative, dynamic, child-friendly study of the book Steps to Christ once a week. By God's grace, this online study was very fruitful.
After 12 weeks of in-depth study, 32 children graduated and 11 children decided to be baptized. It was never anticipated that so many children would give their lives to Christ. One of the children was the first one in their family to be baptized, and now their adult family members have started Bible studies.
After the baptism, the children's ministries team decided to continue strengthening the faith of these young souls by offering a creative, child-friendly online program based on the Adventist Church's 28 fundamental beliefs. Another child has been baptized this year as the result of these studies.
The Spanish-language online children's study group is now an ongoing ministry for Spartanburg Spanish Church serving the children, not only locally, but internationally, as the online approach allows them to reach children everywhere. Every Friday night, families from North America, the Caribbean, and Central and South America connect their children to the online program, and stay connected afterward to participate in the general worship service.
The church family praises the Lord for preparing the hearts of the children and their families to accept Jesus Christ in their lives, and pray for many more to follow in their footsteps.
Other churches and groups are encouraged to be intentional in providing children with diverse worship and study opportunities to grow in their relationships with Jesus. For more information about programs or sharing resources, please reach out to Spartanburg Spanish.
Carolina | May 2022