Benjamin Lawson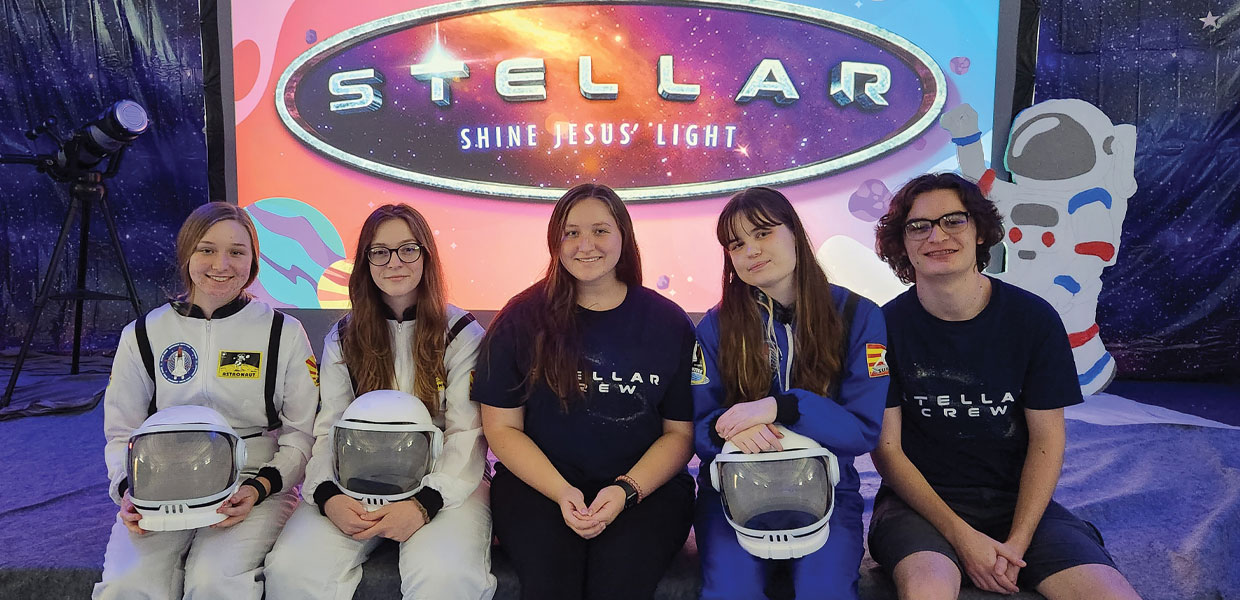 The Vacation Bible School team included Rachel Whalley (left), Emma Frank, Kaitlyn Whalley, Emma Boughman, and Alex Boughman.
Jessica Kovach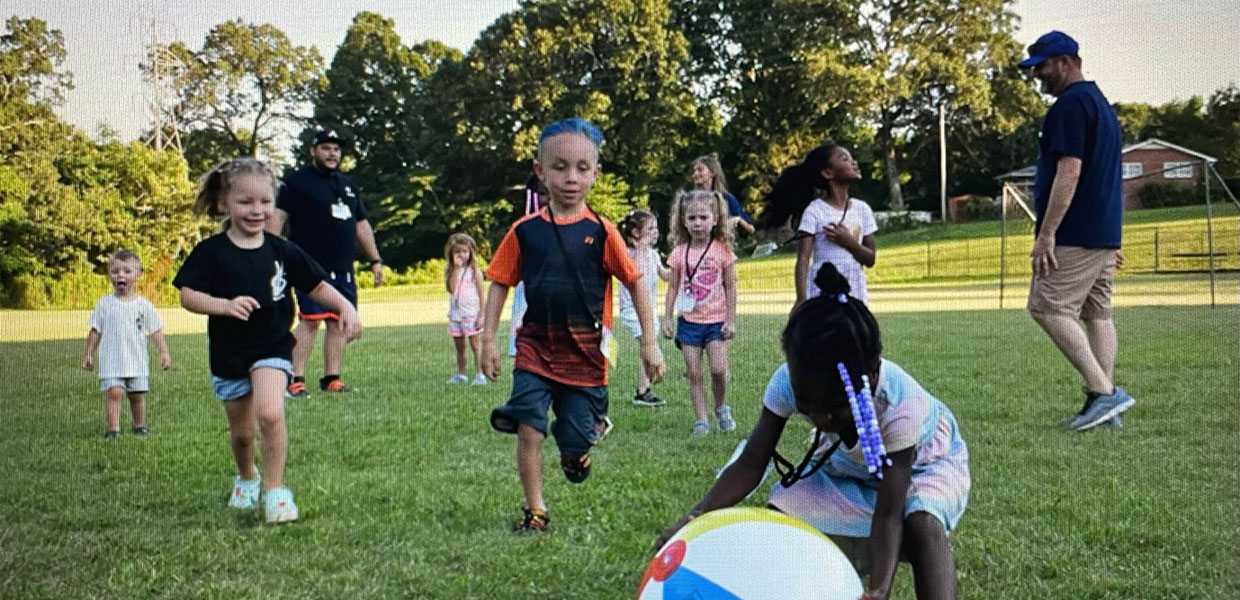 Jessica Kovach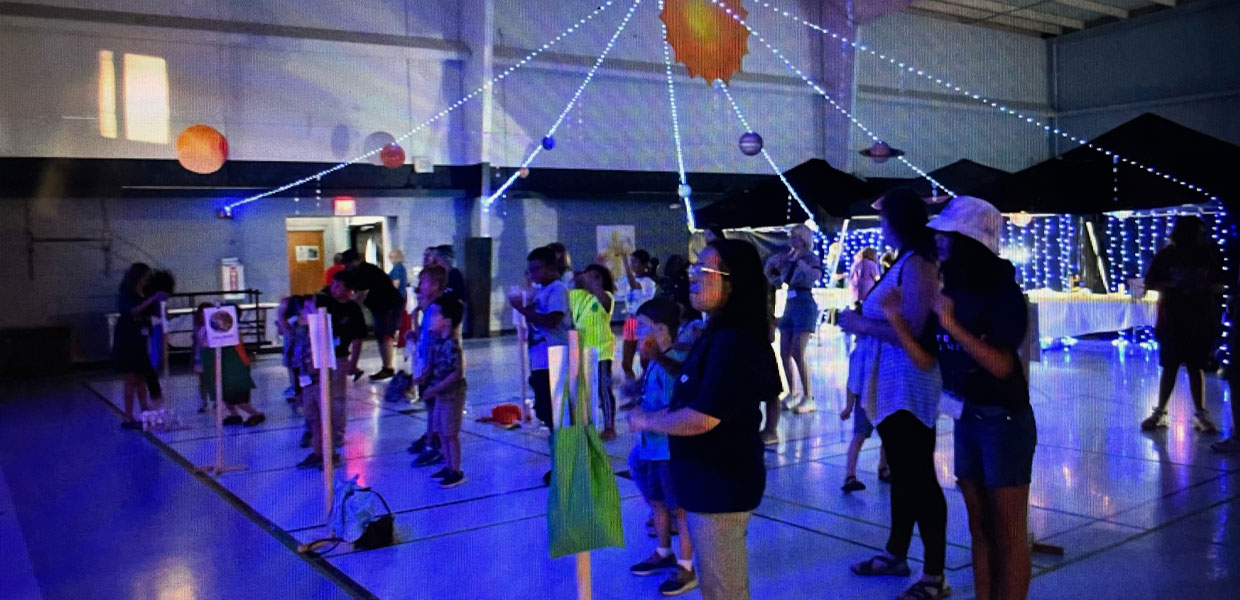 Jessica Kovach
Spartanburg Youth Take the Lead for Vacation Bible School
As spring transitioned into summer, there was a conspicuous silence regarding who might lead the Vacation Bible School (VBS) for Spartanburg Church in 2023. June arrived, and Kaitlyn and Rachel Whalley, Emma Boughman, and Emma Frank — a mix of college and high school students home for summer — noticed the absence of VBS on the church calendar. After a Sabbath service, they approached the pastoral staff, inquiring if anyone had taken the reins for VBS. If not, they would volunteer. The only uncertainty was scheduling, but their proposed week seamlessly fit the church's packed calendar.
The congregation energetically supported their vision for VBS. The gymnasium metamorphosed into a cosmic wonderland, thanks to countless hours of crafting and innovative set design. While veteran church members stepped in as department heads, the planning, sound, and programming sectors were spearheaded by the young adults. The youthful leaders, some still in high school, not only rose to the challenge, but are eagerly anticipating next year's event — this time with a full year to prepare.
Current research underscores that young adults today prioritize acts of service over mere worship attendance. The pressing question is this: Do churches grant the youth not only the chance to serve but also to lead? When trusted young adults in the congregation show a willingness to guide, hand them the reins. Let them manifest their faith through dedicated service.
Carolina | October 2023