pastor mark brown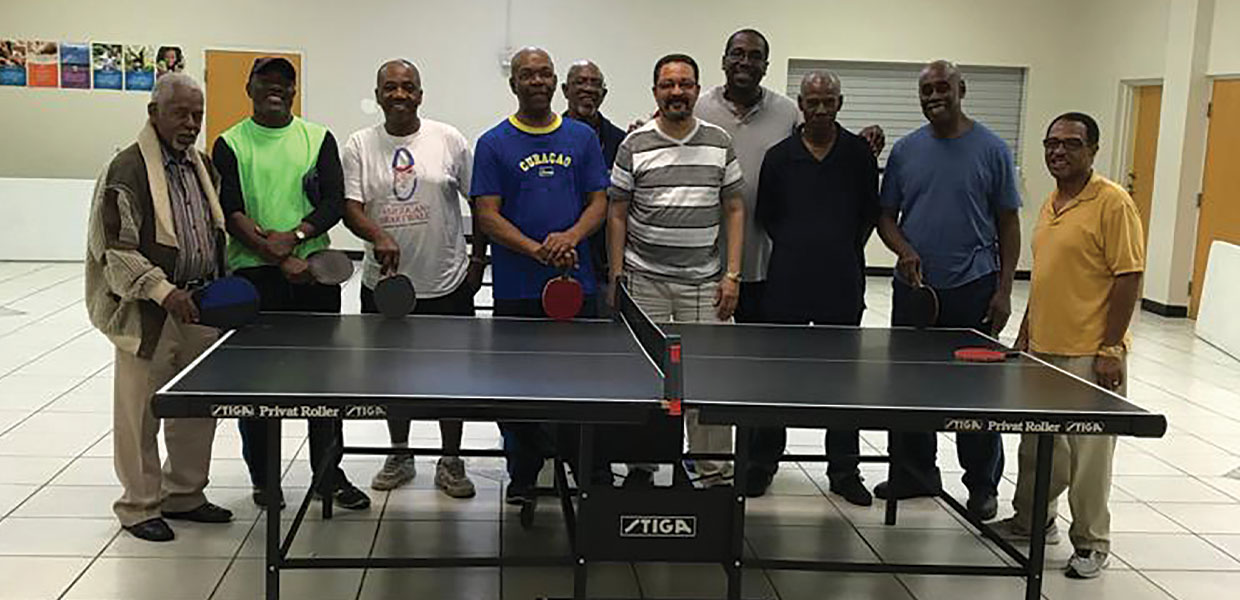 Co-ed table tennis participants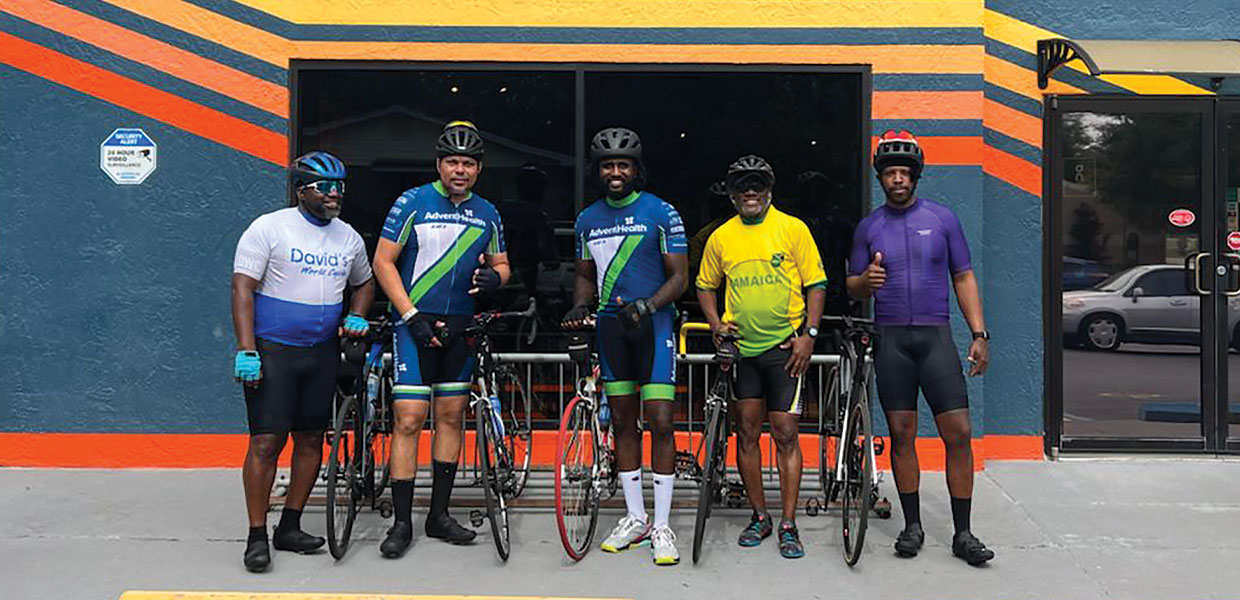 Bike riders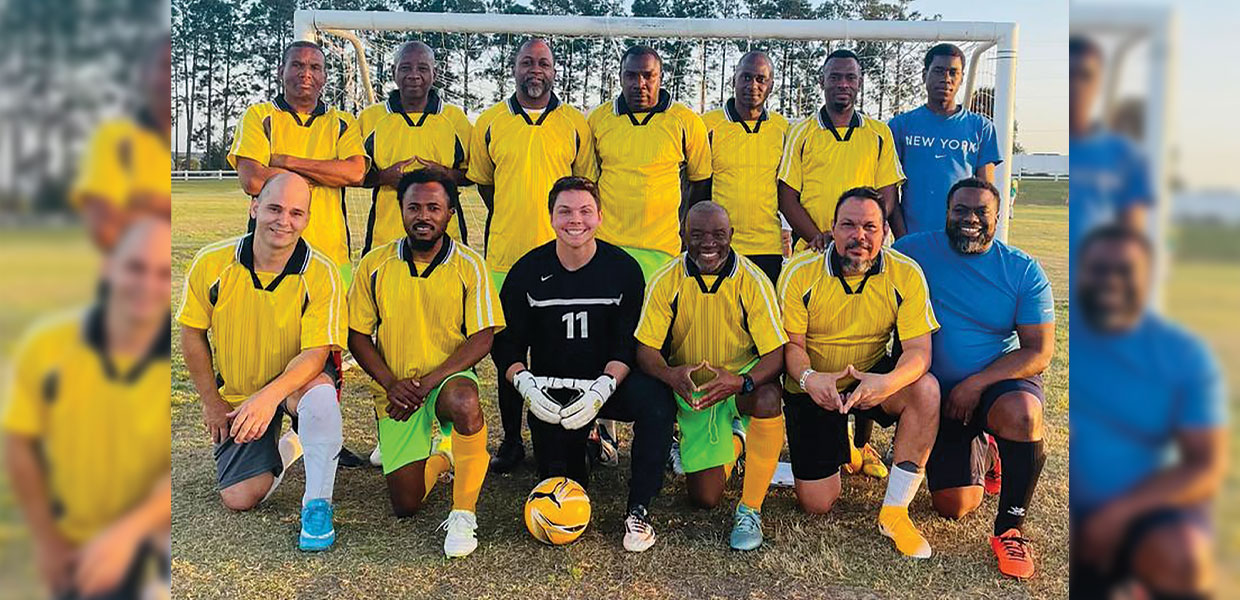 Men over 40 soccer team
The North Orlando, Fla., Church uses various ministries to help spread the message of God's love to the church, family, and community. One of several ways this is done is through using sports as a form of ministry.
On Sunday, Tuesday, and Thursday between 7 p.m. and 9 p.m., the Fellowship Hall doors are opened for co-ed table tennis. Olinto Groce, pastor of North Orlando Church and a mission-focused pastor, loves the game, is an avid and skilled table tennis player, and tries very hard not to miss a night. Various players have had the opportunity to experience Christlike sportsmanship and comradery as they continue to build a rapport with the community.
Most Sundays the men, through bike riding, challenge themselves on the West Orange Trail. They rode 46 miles to celebrate Shawn Smith's 46th birthday on May 21, 2022. "As the senior in the group, I am looking forward to my birthday ride in October, and hope others are also looking forward to gearing up on the trail," said Smith. We have met many on our rides, and have been able to share with them the ministry of friendship.
The men's over-40 soccer team, Ambassadors for Christ (AFC), is another sports ministry. It's a mixed group of Adventists and those who are not Adventist players. Jose Nunes, a player for the team this season, said, "It was a pleasure to play with you guys." It is hoped that the sportsmanship and example shown on and off the field will continue to impact all the players. AFC won the Clermont 2022 regular and playoff championships. Throughout the many challenges this season, the team embraced the acronym TEAM: Together Each Achieves More. Several who are not Adventist AFC team members have had the opportunity to visit North Orlando and share in the worship service.
Jaymie Pottinger, AFC team member and author of the book, The Face of Leadership, reminds the team that, "When we think about the TEAM, we think about community, giving, and learning."
It is the desire of the Men's Ministries Department to give and learn from the community. Although there are many obstacles society has placed in the way, often causing many to be undervalued and overlooked, they can still rise to every occasion.
II Timothy 1:7 NIV, reminds all, "For the Spirit God gave us does not make us timid, but gives us power, love, and self-discipline."
The pen of inspiration says, "Evangelism is the lifeblood of the Church." One of the many lessons this pandemic has taught is that evangelism can be spread in various ways.
If you are interested in being a part of this ministry, don't hesitate to get in touch with the men's ministries director, Ron Haughton, at 407-766-7637.
Southeastern | October 2022