BY Mellisa hoffman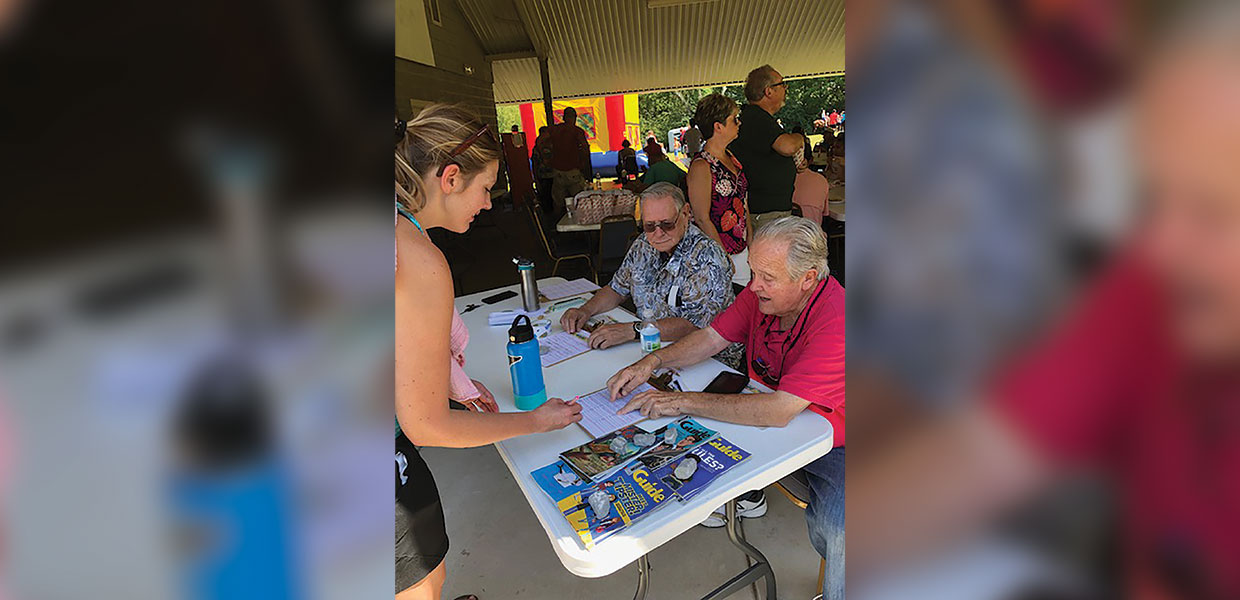 Around 200 attended the Standifer Gap Family Fun Day, offered for the fourth time this year. Friendships were created, and they remain prayerful as they reach others.
submitted by: Mellisa Hoffman
Being a light in the community is a precept that members of the Standifer Gap Church take very seriously, especially when it comes to having some serious fun! For the fourth year in a row, they hosted their annual end-of-the-summer Family Fun Day for the surrounding neighborhoods.
They offer this as a free event, and each year attendance has grown, and so has the fun! This year more than 200 people came on a beautiful Sunday afternoon to enjoy the colorful inflatables, slip-and-slides, pony rides, and water balloon fights. Prizes were awarded for winners of the cake walk, egg toss, duck pond, fishing game, horseshoes, hula hoop contest, and bean bag toss.
Local businesses also contributed in a significant way by donating pizza, chips, drinks, and Little Debbie snack cakes. And, to top it off, there was also freshly popped popcorn and Bruster's ice cream!
To prepare for this event, they needed a large team of people. Several church members not only went door-to-door handing out flyers, but personally invited neighbors to join them for a wonderful day of fun! Others helped by obtaining the food donations, planning and running each event, decorating, working in the kitchen, cleaning up, and doing so much more.
The members know that if you want to share Jesus with others, you must first be a friend, and consider Family Fun Day to be friendship evangelism at its finest. This year they welcomed many new friends and were reunited with some old ones.
Their goal is to be friendly by being good neighbors, and to shine for Jesus. The huge attendance this year provided the perfect audience to share flyers for a "Prayer in the Park" experience that will be held right across from the church. Members ask for prayer that many hearts will be reached for Jesus.
Georgia-Cumberland | December 2019